Are you itching to travel abroad? Do you dream of working or studying in another English-speaking country? Certifying your English proficiency is great to put on your résumé, or even a necessity to apply for a visa. The IELTS is one of the most widely recognized tests of English available and is an essential step if you're planning on moving abroad.
This article will go over the basics of the IELTS test, where you can take the test in the Atlanta area, and how to prepare for the IELTS effectively.
Get everything you need to know at a glance about taking the IELTS test in Atlanta and you'll be prepared to ace the test and start your international adventure with GlobalExam.
What is the IELTS test?
You've surely heard of the TOEIC and TOEFL English tests, so what makes the IELTS different? The IELTS is required to study or move to English-speaking countries besides the United States. It focuses more on British English rather than American English and is a requirement if you want to get a study or stay visa in the United Kingdom, Australia, New Zealand, or Canada. It may be required by other organizations, and in any case, is a great reference to include on your CV.
There are two versions of the test: Academic and General. As the name suggests, the Academic IELTS focuses more on materials you would encounter in an educational setting, while the General IELTS uses more everyday situations. If you're taking the IELTS test for college admission or visa purposes, be sure to verify with your sponsoring organization or admissions office to see which version you should be taking. Then, be sure that the testing location you have chosen offers the test you need!
Both versions of the IELTS test covers all four language skills: listening, reading, writing, and speaking.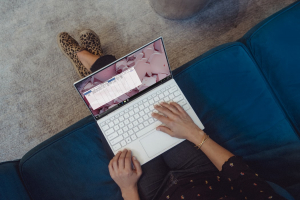 How to register
Because it is a requirement by the British immigration authorities, the IELTS is managed exclusively by the British Council; their website is where you will need to register for the test.
On the homepage, click "Take an exam," then "IELTS," then choose a date and location, in this case, Atlanta. Finally, select if you want to sign up for the Academic or General Training version of the test. We made a list of numerous cities for you to pick in the US where you could also take the test such as Houston, NYC, Boston, Seattle, Denver, Tampa, Charlotte, San Francisco, San Diego, Dallas, Indianapolis, Pittsburg, Pheonix and in Arizona.
The IELTS is given about every two weeks, generally on Saturday. You can choose whichever date is best for you and even whichever location is best for you! This means you can take the IELTS in Atlanta whether you live here or are just passing through. The most important thing is to register and book a seat well in advance.
How much does it cost?
The test fee varies depending on the administering location but is between $215 and $310. Of course, you may retake the test as many times as you want if you aren't satisfied with your initial score, but to make the most of your time and to save money, you should strive to meet your target score the first time with proper preparation.
You can expect to receive the test results within 13 days of taking the complete test. You can either collect them in person from the testing center or receive your score in the mail.
IELTS testing centers in Atlanta
There is currently one location where the IELTS test is administered in Atlanta, so it's easy to remember!
Testing is available at TALK Atlanta, a language school located in the impressive Silhouette building in the heart of midtown Atlanta.
Address: 1447 Peachtree St., Suite 100, Atlanta GA 30309
The good news is that TALK is accessible by public transportation! The MARTA bus stops just in front of the school, and the Arts Center subway station is nearby. TALK is a modern facility, so please feel free to ask about accommodations for test-takers with special needs (braille material, amplified sound, etc.).
Testing centers oversee the local administration of the test and recruit, train, and monitor IELTS examiners. In turn, the testing centers are accredited by the British Council to administer the IELTS tests in each jurisdiction in the USA, including Atlanta.
Outside of Atlanta, IELTS testing locations exist also in Greenville (South Carolina), Montgomery (Alabama), and Murfreesboro (Tennessee).
No matter where you choose to sit the IELTS test, be sure you register with the British Council via their website well in advance and get started on preparing for your test!
Prepare for the IELTS conveniently with GlobalExam
You'll find the most convenient way to prepare to take the IELTS is online with GlobalExam. On the GlobalExam platform, you'll get access to a complete preparation program, including the "Training Mode" with 45 hours of revision, dozens of practice exercises, and over 1,200 questions ranked according to difficulty.
Or there's the "Exam Mode," where you take one of five mock IELTS tests so you can get a feel for the pressures and timing of the real IELTS before the day of the test. We'll also correct your listening and reading sections automatically so you'll know where your strong and weak areas lie.
Ultimately, preparing for the IELTS test is an ongoing, personal process that depends on improving your overall English skills. GlobalExam also offers general language development on top of test-taking tips and strategies for the IELTS format. You even have a personal statistics function that can track your progress as you train.
Visit GlobalExam and start your free trial, which will include the equivalent of a full mock IELTS when you sign up. Let your IELTS journey start with GlobalExam and we'll be sure you have all the tools to reach your target score and ace your IELTS test!