You've surely heard of the IELTS test, which are some of the world's most popular and most recognized tests of English proficiency. The IELTS tests are given to more than 3 million candidates every year. There's nothing better to include in your CV for job or school applications in English-speaking countries and is even required to get a stay or study visa in certain countries as well.
This article will run through what you should expect from the IELTS tests, where to take them in Pittsburgh, and we'll also give you our recommendations on how to prepare for the IELTS effectively and reach your objectives.
All this information and much more about taking the IELTS in Pittsburgh will follow, so get ready to get the score of your dreams!
What Is the IELTS Test and What Can You Expect From It?
The International English Language Testing System (IELTS), as its name suggests, is given internationally and is produced and dispatched by the British Council. IELTS results are accepted by more than 3,400 institutions and organizations in the United States, including the Ivy League institutions. The IELTS is also required for visa purposes if you plan on moving to certain other English-speaking countries. The tests are administered at test locations all over the world, including in Pittsburgh.
There are two versions of the IELTS: Academic and General Training. As you probably can guess, the Academic version deals with mainly academic topics, but the General Training version focuses more on professional and everyday contexts.
The Pittsburgh testing center has both versions available, but which one you should prepare for depends on the organization requesting your IELTS results; be sure you're going to take the version right for you! And naturally, verify that the version you need is available at the Pittsburgh IELTS test location on the date you select. This, plus all registration details, will be displayed when you register to sit the test online.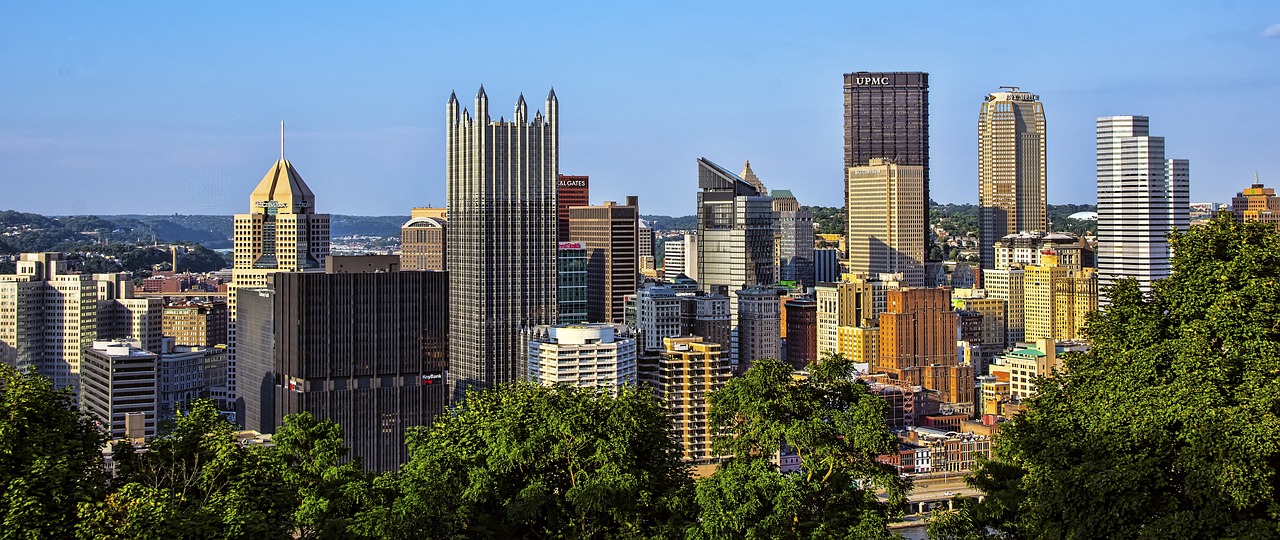 IELTS Pittsburgh: Are There Any Accredited Test Centers?
There is currently only one testing center in Pittsburgh accredited by the British Council, so it should be easy to remember!
Test center

Address

Tests

Contact

Eurocentres Pittsburgh
Point Park University, 14 Wood Street, West Penn Building, Pittsburgh, PA 15222
Paper based test
Tel: + 1 412 927 7448
+1-833-444-3587
Email: [email protected]
Where Else Can You Take the IELTS Test in Pennsylvania?
Here are some of the test centers nearest to Pittsburgh:
Test center

Address

Tests

Contact

Oxford International Philadelphia
3624 Market St. 19104 Philadelphia, PA
Paper based test
Tel: 619-642-7285
Email: [email protected]
ELS Language Centers Philadelphia
5414 Overbrook Ave. 19131 Philadelphia, PA
Paper based test
Tel:+ 1 610-660-2125
Email:
[email protected]
Oxford International Columbus
1900 E Dublin Granville Road Columbus 43229
Paper based test
Tel: 619-704-6236
Email: [email protected]
ELS Language Centers Cincinnati
60 West Charlton St., #150 P: 45219 Cincinnati, OH
Paper based test
Tel: + 1 513 556 0657
Email: [email protected]
ELS Language Centers Cleveland
11321 Juniper Rd, Stone Commons 109, 44106 Cleveland, OH
Paper based test
Tel: + 1 216 368 5495
Email: [email protected]
Other Available Test Centers Across the United States
We made a list of other numerous cities for the IELTS USA where you can take the test:
What Are the Features of the Pittsburgh Test Center?
The Eurocentres branch is located on the campus of Point Park University, Pittsburgh's only Downtown university. It is a private university which offers more than 90 graduate degree programs.
The university is located near Pittsburgh Union Station and 579 Road whether you plan on going to your IELTS session by train or by car. The campus is next to the Ohio river in downtown Pittsburgh.
They boast a fully equipped computer lab accessible to anyone with a disability so you can take your IELTS in optimal conditions. Please if you have special need, contact the university administration before taking your take so they can organize everything.
During your test you will be provided with headphones for the listening section and with sheets of papers to write your speaking section draft.
Only the paper based test is available at the Pittsburgh Test Center. If you wish to take the IELTS computer based test you should go to Newark on 370 Broad Street which offers only computer based tests.
How to Register for the IELTS Exam Online Fast and Easy
Provided that you've created an account on the British Council test-takers' homepage, select "Take an exam," then choose "IELTS" and the date. Then, you'll see which version of the IELTS is available on each testing date.
Regardless of which version you're taking, you'll be tested on your proficiency in the four basic language skill areas: Listening, Reading, Writing, and Speaking. The IELTS is different from other English language tests in that it covers an array of English dialects and accents, so now you know what to study for! This is intended to provide a fair, comprehensive test for those who intend to study or work in Australia, Canada, New Zealand, or of course, the United Kingdom.
The Pittsburgh center offers both IELTS tests approximately twice a month, but space is limited so be sure you register for the IELTS version you need as soon as possible.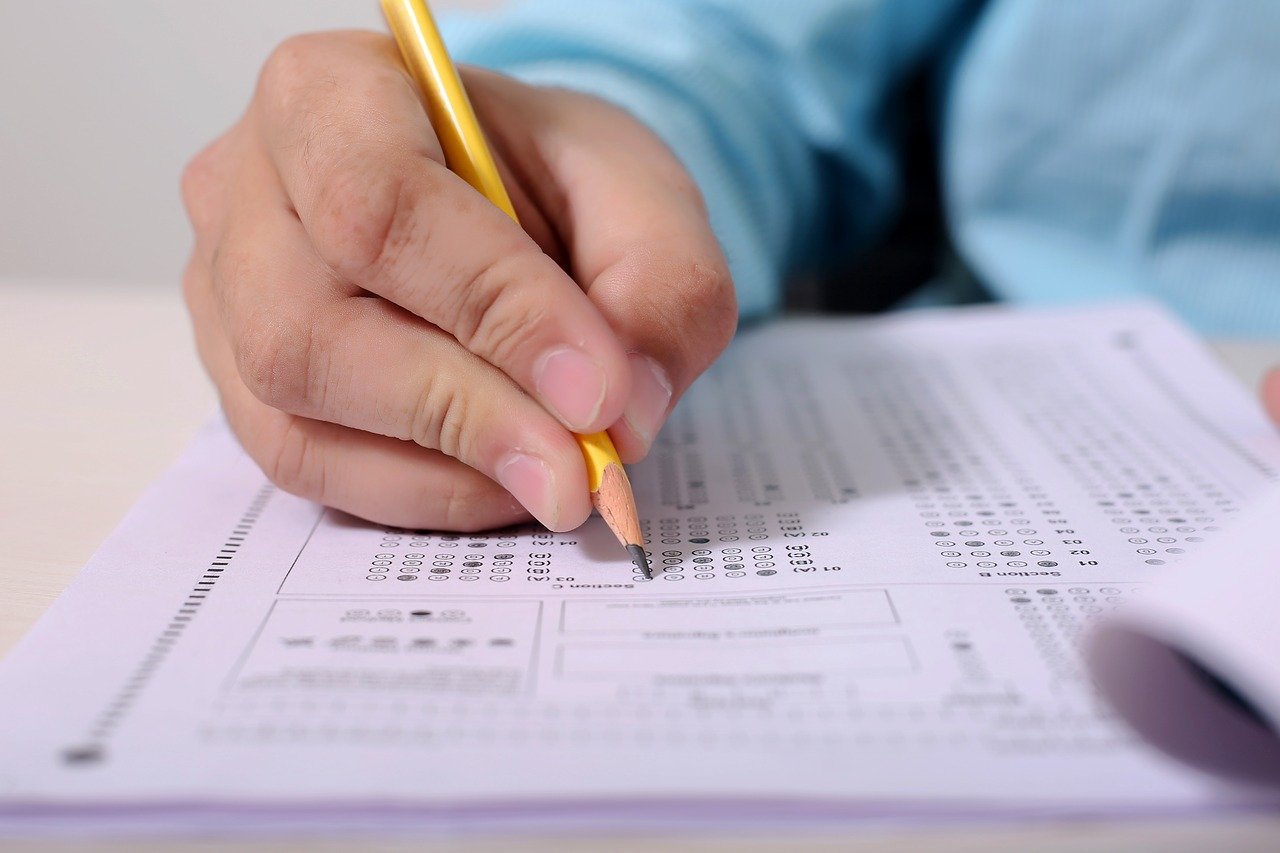 How Much Do You Have to Pay for the Test in Pittsburgh?
Now, your registration will only become finalized once you pay the test fee. Fees vary depending on the location, and the fee to sit the IELTS test in Pittsburgh is currently set at $260. You can pay immediately online when you book your test or pay by mail at the location directly.
Your IELTS test results are reported 13 days after you complete the test. You may either pick up your scores from the IELTS testing center directly or receive them by mail. If you're not happy with your results, you're allowed to re-register and take the test again until you get the score you need.
However, given the time and expense of taking the IELTS, we think it's a good idea to prepare for the IELTS well beforehand so you get the score you're aiming for the first time!
What Are the Dates for the IELTS Exam in Pittsburgh?
There are around three IELTS sessions every month at the Pittsburgh exam center.
You can register on the official website : https://ieltsregistration.britishcouncil.org/test-chooser
The website allows you to choose the day and time of the exam that best suits you.There are dozens of different slots and you can plan as far as six months ahead.
Let GlobalExam Help You Get the IELTS Score You Need
We're sure that the most convenient and affordable way of preparing for the IELTS tests online is with GlobalExam. From the comfort of home, explore the GlobalExam platform, which has over 1,200 practice questions and more than 45 hours of study material. Try your hand at the IELTS simulations. Just enter your objective score and track your progress with real-time statistics.
You'll surely agree that a mock test is the best way to experience the timing and format of the real test, which is why GlobalExam provides up to five full-length practice tests with corrections so you can work on your IELTS skills in real conditions.
Preparing for any test is a personal process where your goal should ultimately be to improve your English level overall. GlobalExam has IELTS-specific grammar and vocabulary sheets ready to help boost your English proficiency and reach your goals. Plus, you'll get our tips, tricks, and strategies on how to manage your time efficiently on the test. Let GlobalExam help you get started on your international adventure in Pittsburgh!