We're pleased to report that the IELTS test is available in "America's Finest City"! Showing off your high score on the IELTS test as proof of your English skills is great to include on your résumé, and the IELTS test may even be required to apply for certain study and work programs abroad. The IELTS tests are some of the world's more accepted tests of English proficiency and taking them is an important step if you're considering moving abroad.
This article will go through the basic features of the IELTS and how to register for it, where you can sit the test in and near San Diego, and finally, we'll give you our tips on how to prepare for the IELTS test efficiently online.
Get all the information you'll need to get a top score on the IELTS test in San Diego and let your international journey start with GlobalExam.
An overview of the IELTS tests
The International English Language Testing Services tests are required if you want to study in or move to certain English-speaking countries, but it is recognized by more than 3,400 institutions and organizations in the United States as well. As its name implies, it is an international test offered in dozens of locations in the US, including two sites in San Diego.
The IELTS comes in two versions: the Academic and the General Training IELTS test. The Academic IELTS test – as we're sure you've guessed – covers academic subject matter, while the General Training version concentrates more on professional and social situations. So, which version should you take? You'll need to check with the organization requesting your IELTS to be sure, but as a general rule, the Academic test is for applying to schools and the General Training version is for visas and work stays abroad. Be sure the testing center you select offers the IELTS version you need!
Whichever version of the IELTS you take, you'll be tested on all four fundamental language skills: Listening, Reading, Writing, and Speaking.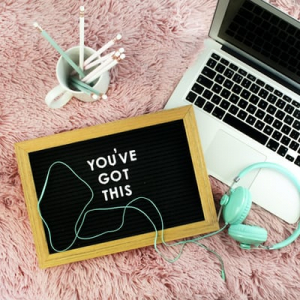 Registration steps to follow
The IELTS tests are produced and dispatched by the British Council, and you'll need to start at their website to register. Create an account with the British Council and reserve your spot at the IELTS test of your choice at your local test center in San Diego.
You'll see that the IELTS test is given nearly weekly at the two San Diego locations, generally on Saturday. Choose the date and center that works for you, but keep in mind that space is limited and the tests are usually in high demand, so be sure to sign up for a date and IELTS test type as early as possible. If you prefer, you can even schedule the Speaking portion of your test separately since this is a one-on-one interview, to fit your schedule.
IELTS test fees
In order for your test registration to be fully finalized, you'll need to pay the test fee either instantly online or through the mail. The test fee varies between $215 and $310 depending on the test center. Once you take the test and if you're unsatisfied with the score you earn, you can re-register and take the test again as many times as necessary until you are. This does involve considerable time and money, however, so it's a good idea to prepare for the IELTS test and reach your target score the first time.
The IELTS test locations in San Diego
There are currently two locations in San Diego accredited by the British Council to administer the IELTS test. Both centers are accessible to candidates with mobility issues and are equipped with modern computer labs to administer the test in optimal conditions.
Eurocentres San Diego
Address: 415 Broadway, San Diego, CA 92101
Tel: +1 619 233 0355
Email: [email protected]
In Downtown San Diego is the Eurocentre Language School run by Oxford International. This location can be easily reached by the Green Trolley line and other major bus lines.
ELS Language Centers San Diego
Address: 110 W C St., Suite 1600, San Diego, CA 92101
Tel: + 1 619 557 0148
Email: [email protected]
Just a few blocks away is the ELS Language Center of San Diego. You'll be adjacent to the shopping and cultural district of San Diego so you can enjoy the wonderful weather here!
Remember that the IELTS test is standardized, which means that it is the same test given all over the world on that date. Whether you live in San Diego and can get there easily, or you're just passing through, rest assured that the test content and difficulty is the same no matter where you take it. The key is to choose a location that is convenient for you!
We made a list of numerous cities for you to pick in the US where you could also take the test such as Houston, NYC, Boston, Denver, Seattle, Tampa, San Francisco, Charlotte, Dallas, Indianapolis, Pittsburg, Pheonix and in Arizona.
Preparing for the IELTS test
We think you'll find that the most convenient and affordable option is to prepare online for the IELTS with GlobalExam. With the GlobalExam platform, you'll get dozens of exercises, over 45 hours of study material, and more than 1,200 qu
estions organized by difficulty.
Start a free trial and you'll get a full mock IELTS test to experience the timing and format of the actual test before you take it. Since the scoring is so complex, compare your score to your objective with the personal statistics feature to track your progress as you focus on your problem areas.
Preparing for any test is a personal process, and ultimately, doing well on the IELTS test depends on your level of English overall. That's why GlobalExam provides comprehensive vocabulary and grammar revision tailored to the IELTS format. With GlobalExam, you'll have the tools needed to perfect your test-taking strategies. Let your international adventure begin in San Diego with GlobalExam!