The IELTS is one of the most widely recognized and accepted tests in the world that certifies proficiency in the English language. As such it is administered all over the world, including in China.
This blog post explains how to register to take the IELTS test, and we'll give you a rundown of testing centers in Mainland China, and finally, give you our recommendations on how to best prepare for the IELTS.
Follow along and get all the information you'll need to take the IELTS and reach your target score.
How to register to take the IELTS in China
What is the IELTS test?
The International English Language Testing System is produced and managed by the British Council. It measures your ability to communicate in English across all four language skills: Listening, Reading, Writing, and Speaking. It is intended for those who intend to study, work, or move to a country where English is the main language of communication and is accepted by more than 10,000 organizations all over the world.
There are two versions of the IELTS: Academic and General. The formats of the test are slightly different, but it's the purpose of the tests you need to pay attention to: as the name suggests, the Academic IELTS focuses more on educational subjects and situations while the General IELTS covers more everyday and social contexts. Be sure to verify which form of the IELTS you need to take and that it is available at your testing location!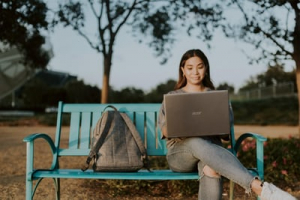 How to register for the test?
Registering for the IELTS test in China follows a very particular process. First of all, the IELTS is administered exclusively in Mainland China (excluding Taiwan, Hong Kong, and Macau) by the Chinese Ministry of Education or NEEA, so you need to first register as a user on the NEEA website. Then, you have to pay the fee for the test, which is the same all over China and is currently set at RMB 2,170. Payment may only be done online via PayEase or Alipay.
Now that you've paid the fee (at least 7 days before the test date!), it's time to choose a testing location and apply for a seat. Remember that the IELTS is administered as a standardized test, so its format and content (difficulty) is the same no matter where you take it. Also note that because the Speaking section on both versions of the IELTS is a one-to-one interview, you'll need to book your Speaking test time separately.
IELTS testing centers in China
Below is a list of current testing sites in Mainland China. The IELTS test is held 1-4 times a month. You'll find detailed information about which location offers which version of the IELTS test on which date on the NEEA location finder. They are mostly located in language institutes or colleges and schools in major Chinese cities, so you're guaranteed to find one near you.
Province of Anhui
– Heifi: Anhui China-Australia Technology & Vocational College
Province of Beijing 
– Beijing: Liaoning University, Capital University of Economics & Business, Beijing Foreign Studies University, Capital Normal University, Beijing Language & Culture University, Beijing Education & Exam Instruction Center, China Agricultural University, GUOSHI Test Center
Province of Chongqing
– Chongqing: Sichuan International Studies University, Chongqing University
Province of Fujian
– Xiamen: Xiamen University
– Fuzhou: Fujian Normal University
Province of Gansu
– Lanzhou: Northwest Normal University, Xi'an Jiaotong, Liverpool University
Province of Guangdong
– Guangzhou: Zhongkai University of Agriculture & Engineering, Guangzhou IELTS Test Center (Guangzhou Vocational & Technical College of Sport)
– Shenzhen: SEG Personnel Training Center
Province of Guiyang
– Guizhou: Guizhou University
Province of Guanxi
– Nanning: Guangxi University
Province of Hainan
– Haikou: Hainan University
Province of Hebei
– Shijiazhuang: Hebei Normal University
Province of Heilongjiang
– Harbin: Heilongjiang University, Harbin Institute of Technology
Province of Henan
– Kaifeng: Henan University
– Zhengzhou: Zhengzhou Institute of Light Industry
Province of Hubei
– Wuhan: Wuchang Experimental High School
Province of Hunan
– Changsha: Hunan Mass Media College (South Campus)
Province of Jiangsu
– Nanjing: Southeast University – Jiulonghu Campus
– Yangzhou: Yangzhou University
Province of Jiangxi
– Nanchang: Nanchang University
Province of Jilin
– Changchun: Jilin University
Province of Liaoning
– Dalian: Dalian University of Foreign Languages, Liaoning Normal University
– Shenyang: Shenyang Normal University
Province of Shaanxi
– Taiyuan: Taiyuan University of Technology
Province of Shandong
– Jinan: Qianfoshan Campus of Shandong University
– Qingdao: Ocean University of China
Province of Shanghai
– Shanghai: Shanghai Institute of Technology – Xuhui Campus, Shanghai Institute of Technology, Shanghai University of International Business & Economics, Shanghai University of Finance & Economics – Branch Venue
Province of Shanxi
– Xi'an: Xi'an Jiaotong University
Province of Sichan
– Chengdu: Sichuan University, University of Electronic Science & Technology of China
Province of Tianjin
– Tianjin: Tianjin Foreign Studies University
Province of Xinjiang
– Wulumuqi: Xinjiang University of Finance and Economics
Province of Yunnan
– Kunming: Yunnan University
Province of Zhejiang
– Hangzhou: Zhejiang Education Examinations Services Center, Zhejiang Education Examinations Services Center (Hangzhou)
– Ningbo: Ningbo University
– Wenzhou: Zhejiang Education Examinations Services Center (Wenzhou)
Whether you take your test in UK, in Ireland, in the US, Canada, in Germany, Nigeria, India, in Belgium, in the Netherlands, Australia, HK or in Switzerland, your IELTS results can open up new opportunities for you all over the world.
Prepare for the IELTS
While the British Council doesn't provide IELTS preparation courses in China, they have made available a study guide for IELTS candidates.
You can choose from their three different versions:
Test Drive (about 10 hours of training): This is the free version and is available to anyone attempting the IELTS in China.
Last Minute (about 30 hours of training): Another free version for registered users in China. Get this study plan through the NEEA IELTS registration website using your account number and ID provided by NEEA.
Full (about 120 hours of training): Available with 10 full units of practice and mock IELTS tests.
Alternatively, no matter where you are in the world or where you'll be taking your IELTS, GlobalExam offers a platform with training materials,  practice exercises and real-life IELTS testing simulations so you can get a feel for the IELTS experience before the big day.
Use GlobalExam's personalized statistics function to track your progress and focus on your weakest areas for the IELTS. Boost your overall English skills with the vocabulary and grammar files. And there's a available to new users in China. We'll give you all the tools  and tips you need for success on your IELTS test score!