Where to take IELTS in the UK
The cities of the United Kingdom each offer a distinct identity, as well as distinct accent! Whether you prefer a busy metropolitan location like London, or the more relaxed and leafy environment of some of the UK's smaller cities, you can find a location to suit your tastes. And be aware, although the exam fee will be the same in each location, other expenses such as transport and accommodation will vary relative to the lower cost of living in less populated cities.
London
The UK capital has too many test centres to mention here, and you can find more detail in the article "Where to take the IELTS exam in London?" However, there are a few worth pointing out.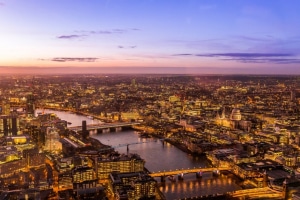 For example, the University of Westminster is one of the largest IELTS exam centres in the UK and over 8,000 candidates chose to take the exam there each year. It is centrally located, close to Oxford Circus and has several exam dates per month. Another option is International House, this chain of English language schools has several venues in central London, as well as other locations in North and East London. Other providers you could consider are EuroCentres, West London College, the London Exams Centre in Wimbledon, Mobile Testing Solutions and Lewisham Southwark College.
Edinburgh
There are two IELTS test centres located in Scotland's majestic capital, Basil Paterson in the centre of Edinburgh and Edinburgh College, in the north of the city.
Basil Paterson is a UKVI test centre which offers IELTS Life Skills A1, A2 and B1 as well as Academic and General Training exams. The centre is at 66 Queen Street, a short walk from Waverley Station, the main train station.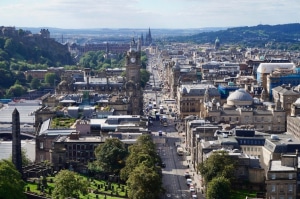 Edinburgh College conveniently offers Academic and General Training exams on Thursdays and Saturdays. There are regular buses from the city centre to the college, based at 350 West Granton Road.
You can find more detailed information in the article "Where to take the IELTS exam in Edinburgh?"
Birmingham
You can take the IELTS Academic exam in Birmingham, at the Matthew Bolton College Campus of Birmingham Metropolitan College (BMET), located at 1 Jennens Rd. This is a short distance from the main train station, New Street, the famous Bullring shopping centre and the Botanical Gardens. Bus numbers 14, 55, 55A, 56, 66, 66A, 90 and 94 stop outside the college. BMET offers three test dates a month and these take place on Saturdays.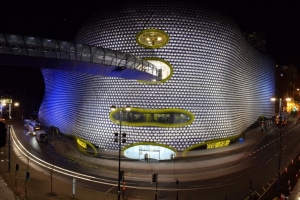 The UKVI IELTS test centre is South and City College Birmingham, Digbeth Campus, which is only 10 minutes from the centre of Birmingham by public transport.
Bristol
International House Bristol, working in collaboration with International House London, offers Academic and General Training exam dates at least once a month. The exams for listening, reading and writing skills are always on Saturday morning and the speaking test is scheduled on Friday afternoon for students living locally, or Saturday afternoon if students are coming from outside Bristol.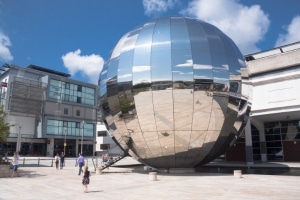 There is a high-speed train connection between London Paddington and Bristol Temple Meads, taking approximately 1 hour 50 minutes. Bristol is also home to some of street artist Banksy's most famous works which you can take a guided or self-guided tour of, depending on the season. For more information, you can check the article: "Where to take the IELTS in Bristol?".
Cardiff
Both IELTS test centres in the Welsh capital are run by the British Council, Cardiff University mostly offers Academic exam dates, several times a month. Speaking tests take place on Friday and all other skills are tested on Saturday.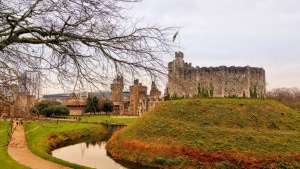 Cardiff and Vale College (CAVC) is a UKVI (Visa and Immigration) test centre, offering Academic and General Training as well as Life Skills exams. You can also take the computer-based Academic exam at this location, meaning that you will receive your results in 5-7 days, instead of the 13 days for the paper-based exam.
Note that you are free to choose any test centre you prefer:
How can I register for an IELTS exam?
The most convenient way for you to register for an IELTS exam date at your chosen centre is on the British Council Take IELTS website. As well as paying the registration fee, you will also need to provide a copy of your passport or national identity card, and you must bring the same passport with you on the day of the exam.
It is vital that you register for the exam appropriate to your needs, either Academic or General Training. And if you require IELTS for UKVI, you will need to find a centre which provides this option, you can check this on the British Council website.
How can GlobalExam help me prepare for IELTS?
Whether you take your test in Canada, in Ireland, Nigeria, in the US, China, India, in Germany, in Belgium, in the Netherlands, Australia, HK or in Switzerland, your IELTS results can open up new opportunities for you all over the world.
GlobalExam provides a variety of different listening, reading and writing tasks with model answers to help you prepare. It also provide the IELTS score explaination per level. But what is also special about the platform is that it can help you prepare for the part of the exam that candidates often fear most – speaking.
On GlobalExam you can record yourself answering the speaking questions provided, receive a score and track your progress. You can also listen to, as well as read, realistic examples of speaking tests. This will give you a better idea of what details the examiner expects you to give in your answer and increase your confidence on the day.