If you live in or nearby Edinburgh and you are willing to take the IELTS exam (International English Language Testing System) exam, we will provide you with all the necessary information you need for your test in Edinburgh:
The centers in and nearby Edinburgh where you can sit for your exam;

The

registration

process to book your test: fees, results, etc.;

Tips and tricks to increase your odds of getting a high score.
Let's get right into it!
IELTS Edinburgh: Complete List of All the Official Test Centers
We will be giving out the main test centers in Edinburgh, and afterwards give out the entire list of venues in the city.
Basil Paterson
This is the largest IELTS exam centre in Edinburgh and schedules exams every month, always on Saturdays. You can take the Academic and General Training tests here, and you can also take IELTS exams for UKVI (UK Visa and Immigration) here too, including IELTS Life Skills A1, A2 and B1.
Basil Paterson is located in the centre of Edinburgh on 66 Queen Street, meaning that it is only 10 minutes away from the central Waverley Train Station and served by several local buses, consult the Lothian Buses website to plan your journey.
It is also easily accessible from Edinburgh Airport, the airport bus stops opposite Waverley Train Station and the city's tram system goes directly from the airport to York Place, which is only a minute's walk from Queen Street.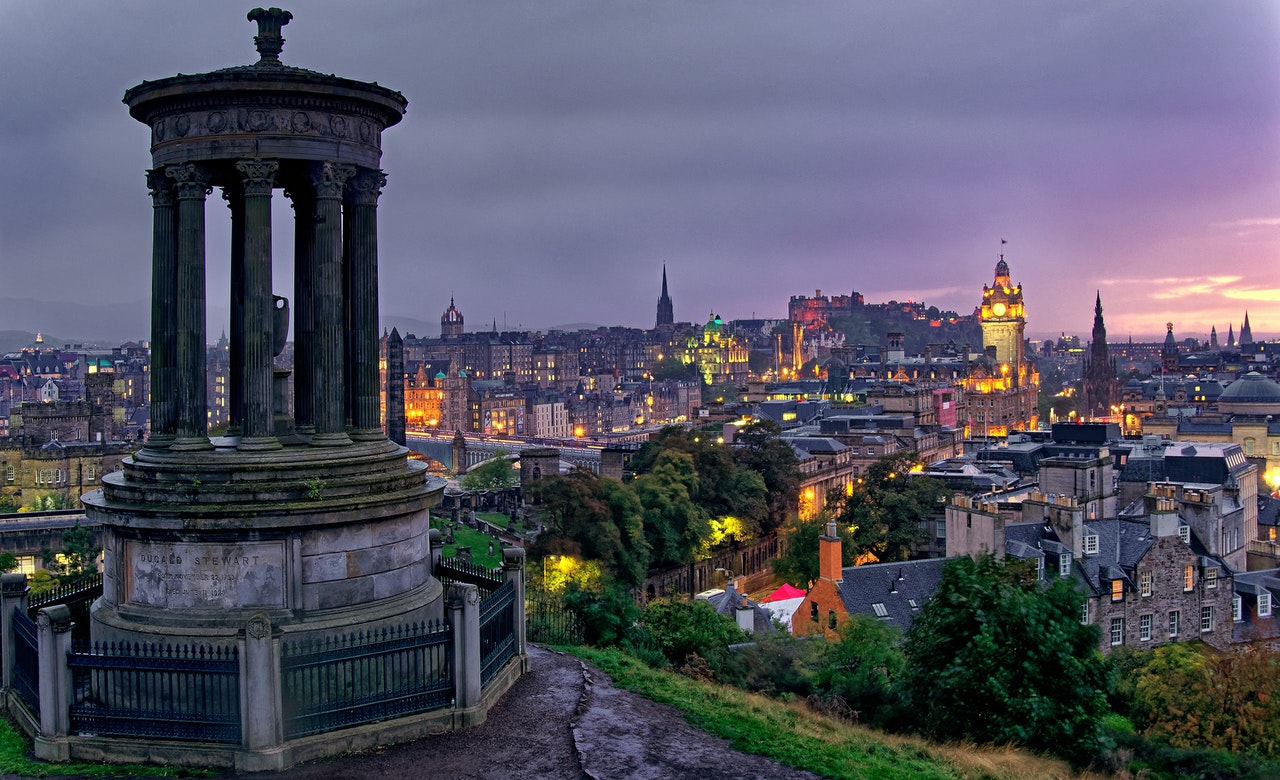 Edinburgh College
Mobile Testing Solutions also organises monthly IELTS exams at the Granton Campus of Edinburgh College. You can take both the Academic and General Training tests, and the written exams (testing your reading, writing and listening skills) are conveniently held on Thursdays and Sundays, with the speaking test usually on the same day. You can check the entry requirements on their website.
Edinburgh College is situated in the north of Edinburgh at 350 West Granton Road. You have access to several buses from the city centre (Lothian Buses 8, 14, 16, 24, 27, X29, 47 and 113).
Here is the complete list of all the test centers in the city, you can use the it to choose the IELTS test center closest to you.
Test Center

Address

Accepted Tests

Contact

British Council Basil Paterson College - Edinburgh
66 Queen St, Edinburgh EH2 4NA, UK
• IELTS Academic and General Training;
•UK Visas and Immigration; Life Skills
•Paper and computer
Tel: +44 (0) 131 243 9994
Email: [email protected]
British Council - IH London (MTS Edinburgh)
IHL MTS (Same day Speaking), Granton Campus, 350 West Granton Road,, Edinburgh, EH5 1QE
• IELTS Academic and General Training;
•UK Visas and Immigration; Life Skills
•Paper and computer
Tel: +44 (0) 208 515 0264
Email: [email protected]
Edinburgh British Study Centres
62-66 George St, Edinburgh EH2 2LR, UK
• IELTS Academic and General Training;
•UK Visas and Immigration; Life Skills
•Paper and computer
Tel: +44 131 278 3330
Mobile Testing Solutions
65 Westcroft square, London
W6 0TA
• IELTS Academic and General Training;
•UK Visas and Immigration; Life Skills
•Paper and computer
[email protected]
Where Else Can You Take the IELTS Exam in Scotland?
Test Center

Address

Accepted Tests

Contact

British Council - INTO Glasgow Caledonian University
INTO Glasgow Caledonian University, 2nd floor - CEE Building, 70 Cowcaddens Rd, Glasgow G4 0BA, UK
• IELTS Academic and General Training;
•UK Visas and Immigration; Life Skills
•Paper and computer
Tel: +44 (0)1412731944
Email: [email protected]
Aberdeen, UK
Basil Paterson College
Basil Paterson College, 66 Queen Street, Edinburgh EH2 4NA
• IELTS Academic and General Training;
•UK Visas and Immigration; Life Skills
•Paper and computer
Tel: +44 (0) 131 243 9994
Email: [email protected]
Other Official IELTS Test Centers in the United Kingdom
Here are the other IELTS test centers in the UK:
How Can You Apply and Register for the IELTS Test in Edinburgh?
Before registering, make sure to confirm what version of IELTS is right for you. This depends on whether you are sitting for the IELTS for work, study or immigration purposes. You will also need a valid ID card at hand.
Steps to Book Your Test
You can apply for the IELTS test online using the British Council website (https://takeielts.britishcouncil.org/locations/united-kingdom). You will need to submit a scanned copy of an identity document, such as a passport or national ID card. You must bring the same identity document with you on the day of the test.
After you have chosen a test venue, you will be asked to choose the format (computer-based or paper-based). Then, you will be able to choose the exam date and the starting time for your main test.
You must create an account on the British Council website in order to submit your application. So, fill out the form with your personal information and then proceed to the payment. You will have 2 days to pay for your application fee.
An email with detailed information about your test venue and your exam organization will be sent to you 5-10 days before the exam day.
Access Codes
You will receive an email with your access codes for the free online course Road to IELTS that offers advice and tutorials regarding your exam, as well as exercises and practice tests. Another access code you will receive is the IELTS Reference Number so that you'd have access to the Test Taker Portal.
IELTS Edinburgh: How Much Does the Exam Cost in the Capital?
The test fee depends on the test you are going to sit for. The Academic and General Training IELTS costs £180 whereas IELTS for UK Visas and Immigrations costs £195. If you are interested in taking IELTS Life Skills, it will cost you £150. The latter tests are administered by the British Council located in the city.
Which Are the Payment Methods?
You can pay for your test fee by credit or debit card or by telephone if you call 0131 225 3802 from Monday-Friday 9:00-17:00. PayPal payment is also available.
When and How Will You Receive Your IELTS Test Results?
You will receive a Test Result Form (TRF) detailing your band scores for each of the four components as well as your final band score. The average of the scores you received in the four sections is your final band score. You will receive your results 13 days after you take the test if you choose the paper-based format. However, if you sit for the computer-delivered IELTS, you will receive your results within 3-5 days after your test day.
How are the Results Received?
You will receive an email with detailed information when your results are ready. Before you receive your Test Report Form, you can preview your results on the Test Taker Portal. The TRF will be sent to you via postal services to the address you have submitted during your registration.If you live in the UK, the postal service will take 2-3 working days, and if you live overseas, it will take up to 20 weeks to deliver the TRF.
How Many TRFs Am I Allowed to Receive?
You are allowed to ask for a maximum of 5 TRFs that can be sent to various institutions. If you would like to receive more than 5 TRFs, you will have to pay an extra £20 fee.
Apply for an Enquiry on Results
If you think that there is a problem with the correction of your test, you can apply for an Enquiry on Results (EOR). You will first have to pay £110 for an EOR, but if your score changes, the fee will be refunded. Contact your test center in order to receive the EOR application form.
Applications must be received no more than 6 weeks after the exam date.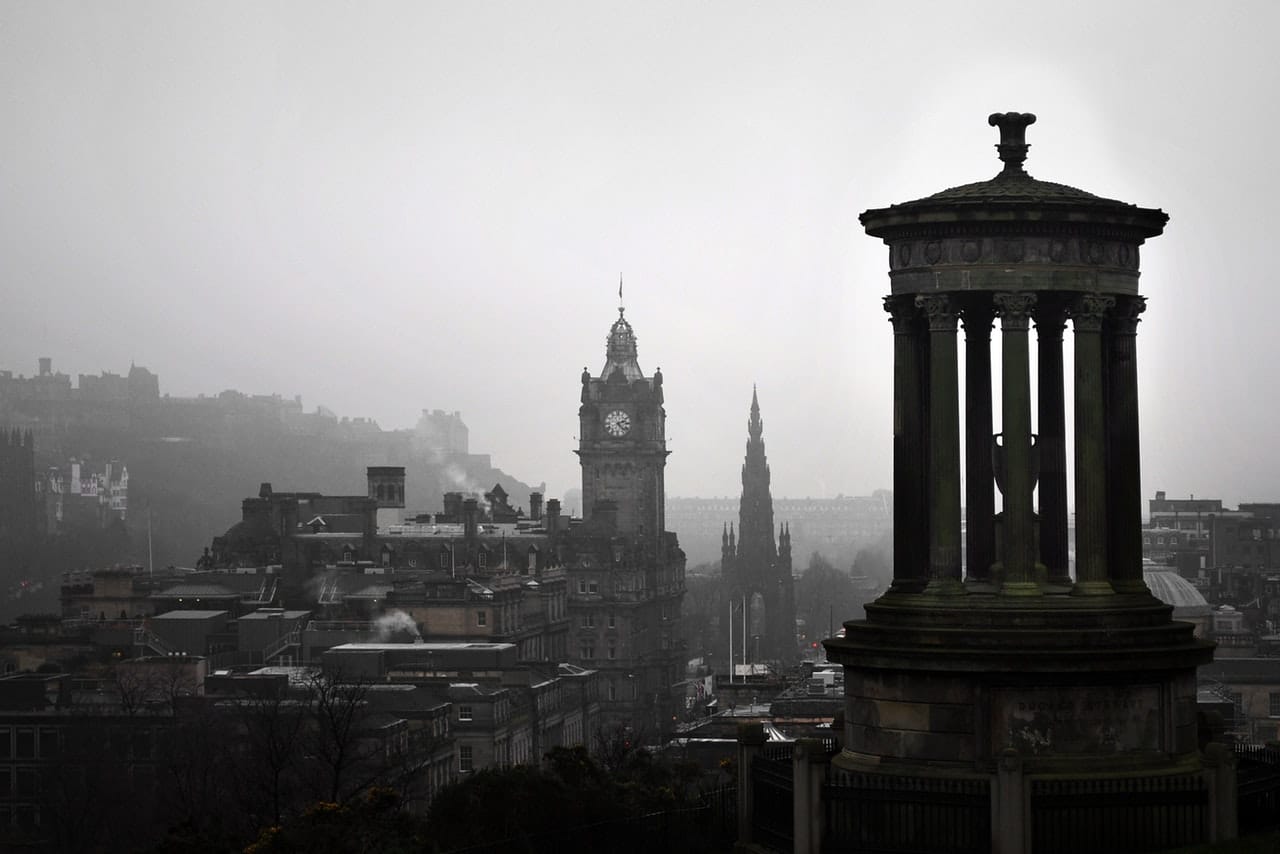 Tips and Tricks to Help You Prepare for the IELTS Exam
Just like any other language test, the IELTS exam needs preparation. If you want to pass your exam with a high score, prepare for it ahead of time. Here are some tips on how you could prepare for your IELTS:
Practice on Sample Tests
Sample tests are great for you to understand the structure of the test, its sections, and the linguistic skills you need to pass the exam. This will help you spot your weaknesses and work on specific areas that you find challenging.
The best way to do that is to guide your preparation with a preparation book. Otherwise, if you find it extremely difficult to progress, many test takers take tutored courses with the assistance of a professional.
Manage Your Time Properly
One of the most difficult parts in a language proficiency test is time management. You will need to become familiar with the test format and content first and then try to come up with your own techniques that'll help you save time. Some candidates, for example, prefer starting with the last passage of the Reading section, because they find it easier than the remaining parts.
The same applied for the Writing section where some test takers may prefer starting with the second task first and then move on to the first one. Find your own preferences as you practice on various tests in real exam conditions.
Improve your English Skills
It is equally important to prepare for your IELTS by improving your level of English. This requires time, so it is better to give yourself some time to revise your grammar and vocabulary a few months before the test date, depending on your current level. The best way to do that is by reading or listening to podcasts in English.
Let Globalexam Help You Prepare for Your IELTS Test
Practice makes perfect and GlobalExam offers you a range of exam questions, guided tasks and a preparation course to help you perfect your exam technique and achieve the best score you can on the day. Another innovative feature of the platform is that it also helps you plan your study time. Just select a plan – IELTS Initiation, Progress or Success, depending on the time you have available – and GlobalExam will guide you through the tasks and activities you need to practice to improve your results.
We offer a training mode that will help you work on specific sections of the test with various exercises available on the platform. In addition, the exam mode will enable you to test your abilities and time management in real exam conditions.
Don't worry, all your progress, including the exercises and tests you worked on are saved in the statistics tab. Here, you will have a clear overview of your weaknesses. A guided course can also be taken that allows you to set a goal for a specific period of time.
GlobalExam also offers grammar and vocabulary worksheets to help you revise for your IELTS.