You want to take the International English Language Testing System – IELTS. You know that it is a globally recognized English language proficiency test, often used for entrance to higher education institutions, for immigration or for employment purposes, but you don't know much about registration, finding exam dates, receiving results, etc.?
In this case we are going to address all of these points, as well as giving you the official IELTS test venues in Leeds. 
Read on and hit the IELTS score you need!
IELTS Leeds: Where Is the Official Test Venue Located At?
There is one official IELTS exam center in Leeds. Note that there are plenty of other IELTS test centers nearby Leeds in case this one is not convenient for you.
Test Center

Address

Accepted Tests

Contact

Centre of English Studies Harrogate
Centre of English Studies 8A Royal Parade
Harrogate HG1 2SZ
•IELTS Academic
•General Training; •IELTS for UKVI
•IELTS for Life Skills
[email protected]
What Features Does the IELTS Test Center in Leeds Offer?
The test center, the Center of English Studies (CES), is conveniently located in Leeds city center in a beautiful Georgian building. It is close to public transportation, such as the train station that is less than 5 minutes away from the location, and many buses also operate near the CES. If you're traveling by car, there are no parking facilities at the test center or the surrounding streets. The nearest parkings lots are 15 minutes away.
What Does CES Offer?
The IELTS test center in Leeds offers up to twelve IELTS sessions per month for people who want to take both Academic and General Training exams. The test can be taken in both paper-based and computer-delivered formats. The exam center offers several facilities, including computer rooms and free Wi-Fi.
The CES uses different venues in Leeds, so you must check the address that has been sent to you by email before the exam. If you need more information, the center is open Monday through Friday from 9 am to 2:30 pm, and a help line can be reached 24/7.
Other IELTS Test Venues Nearby Leeds and in England
| Test Center | Address | Accepted Tests | Contact |
| --- | --- | --- | --- |
| British Council - Melton College | 137 Holgate Road, York, (Speaking tests on the same day), YO24 4DH | IELTS Academic and General Training | Email: [email protected] |
| British Council - University of Sheffield | The University of Sheffield, ELTC, 78 Hoyle St., Sheffield, S3 7LG | IELTS Academic and General Training | Email: [email protected] |
| British Council - University Language Centre, Manchester | WG.12 Samuel Alexander Building, the University of Manchester, Oxford Road, Manchester, M13 9PL | IELTS Academic and General Training | Email: [email protected] |
| British Council - University Language Centre, Manchester | Oddfellows Hall, The University Language Centre, 97 Grosvenor Street, Manchester, M1 7HF | IELTS Academic and General Training | Email: [email protected] |
Other Official Test Venues in the United Kingdom
Note that you are free to choose any test centre you prefer.
Here are the other IELTS test centers in the UK:
Steps to Follow to Register for the IELTS Test in Leeds
Usually, you can register online on the exam center's website or the official IELTS website. Follow the steps on the exam center's website to register for your IELTS test. However, if you want to register in person, you can download the registration form and submit the form at the exam center in Leeds.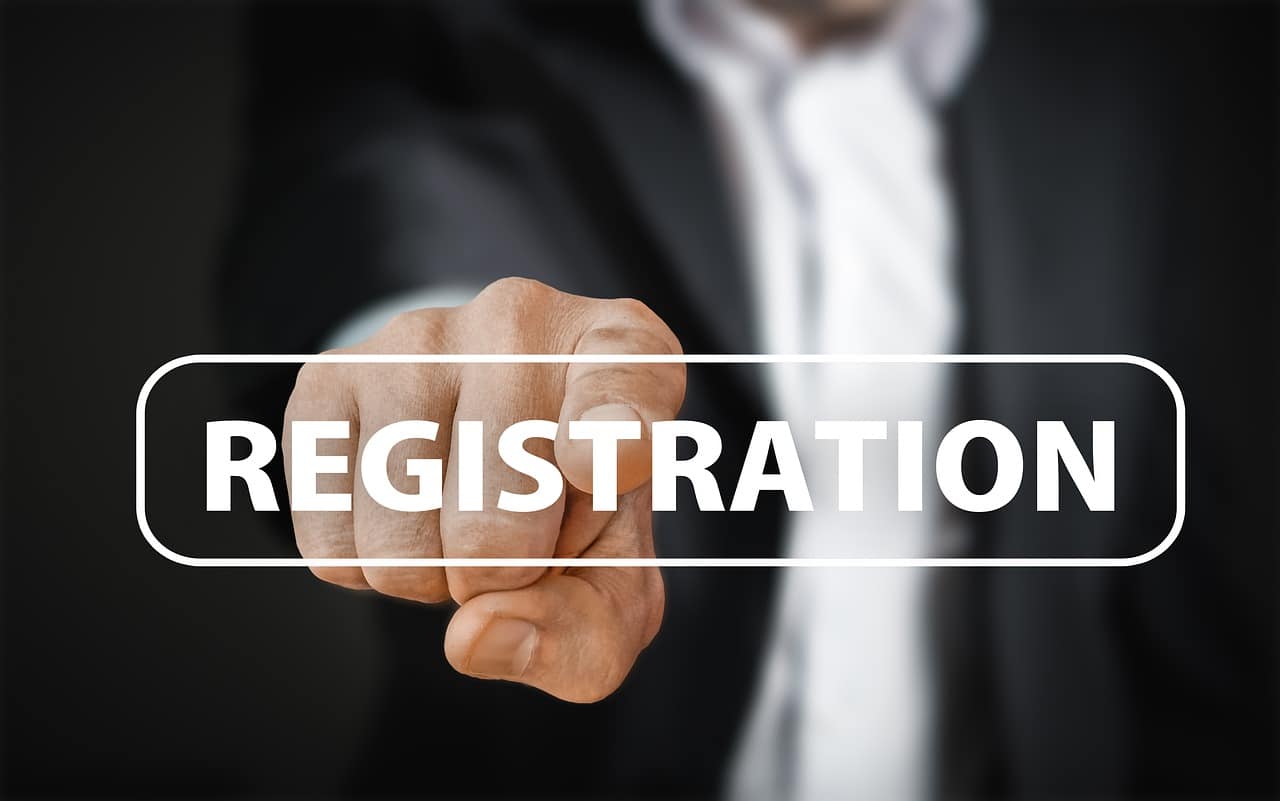 Step One
If you want to register online, you'll need to go on the "How to Register" tab and click on "book your IELTS test online." You will then be redirected to the British Council's registration page.
You will be asked to select the test version: Be sure that you select the correct version of the exam since there are different versions: IELTS Academic, IELTS General, IELTS for UKV1 and IELTS for Life Skills. The next step is to choose the month and the location for your exam. You can find upcoming times and test dates for upcoming IELTS exams on the test center's website. Then, you'll select the format you want: paper-based or computer based.
Step Two
The dates and the starting time for both your main test and your speaking test will be displayed for you to choose from. Normally, all of the sections of the exam take place on the same day; however, the speaking component may take place on a different day within the same week.
The following step is creating an account on the website with your personal details, and if you are under 18, your parents or guardian will be the ones booking the test for you with their own information.
Step Three
You will need to pay at the same time and have an official government ID ready whether you register online or in person. Regarding your ID, you'll need the same ID for identification on your exam date and to pick up your results.
You should receive a notification from the test center when your reservation is complete. If you are not notified, then contact the exam center.
What Is the Price for Taking the IELTS Exam in Leeds?
The test fee for taking the IELTS in Leeds is £180. You can pay for it online by credit or debit card. In that case, you will have to select the button relevant to the payment on the test center's website. Another way to make your payment for the test fee is by telephone: Call 01423 531969 to book a test with your credit or debit card during office opening hours from Monday to Friday.
How Much Time Does It Take to Receive the Test Results?
It varies a little bit as it depends on the IELTS version that you sit for. You will receive your Test Report Form (TRF) as follows:
| Test Format/Version | Waiting Times |
| --- | --- |
| Paper-based test | 13 days after you take your IELTS test |
| Computer-delivered IELTS | 5 to 7 days after you take your IELTS test |
| IELTS for UKVI | 13 days after you take your IELTS test |
| IELTS for Life Skills | 7 days after you take your IELTS test |
It is possible to view your IELTS results online; however, online results are not used for official purposes; you have to use the TRF for official purposes.
Alternatively, you can request that the exam center mail the results to you if you don't live in or near Leeds. You need to arrange the details before you sit for the IELTS exam. It is typically recommended that collecting your results in person is the best option.
If you would like the test center to send your results to an organization or institution, then you must inform the test center and provide them with the necessary details.
Useful Tips for Maximising Your Preparation Efforts
There are many ways you could prepare for your IELTS exam efficiently. First, if you are willing to prepare without a tutor, you will need to find preparation courses available online or in bookstores. Depending on your needs, you can choose between courses that are based on different sections of the test. Here are some useful tips to help you prepare for your test: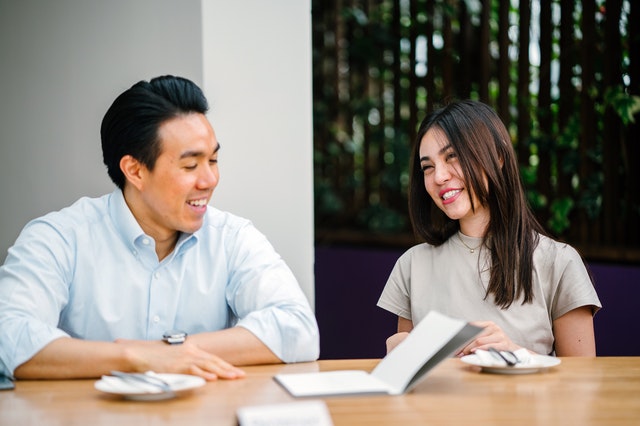 Reading Section
Whether you are sitting for IELTS Academic or General Training, the text formats are the same in every test. Become familiar with the types of texts that you will encounter during your exam so that you could develop your own techniques. For example, if you consider one section harder than another, you can leave it at the end so that you wouldn't lose much time on it.
If the Reading Section is too challenging for you, keep practising on various passages to improve your concentration and reading skills.
Listening Section
Just like the Reading Section, it's necessary to become familiar with the content of this section. The most important element to take into account is the words or phrases that are there to distract you. With a bit of practice, you will be able to spot these distractors and answer the questions more easily.
Writing Section
The Writing Section is often considered as the students' pet peeve, but once you get a grip of it, it'll become much simpler. A good way to work on your writing is by looking at preparation guide books with answer keys and sample answers for the writing tasks. You can also find vocabulary and grammar exercises relevant to each task of the section. For instance, Task 1 of Academic IELTS requires knowledge of vocabulary related to statistics and the necessary grammar skills to use for each time period.
Speaking Section
There are numerous videos and recordings of speaking interviews that you can watch online. Moreover, preparation guides can help you practise on sample questions and give you some techniques for your speaking exam.
Prepare to Perfection for the IELTS Test With GlobalExam
You probably want to get a good score on your IELTS exam. There are many different IELTS tasks and question types. Therefore, you have to practice a lot.
To practice effectively, you should be using authentic materials that are well-organized and provide feedback.
This Is What GlobalExam Can Offer You:
Exercises, exercises and more, providing exposure to the various IELTS tasks, question types and wording that you'll encounter on your IELTS exam;
Practice exams, which are timed, giving you experience with actual exam conditions;
Corrections for the exercise since you need to know where you went wrong, so you can improve;
Tracking of your progress using statistics; this allows you to be up-to-date on your progress and indicate problem areas;
Motivational feedback, so you don't feel overwhelmed and lost;
Multiple study paths, giving you options that fit your needs.
Oh yeah, we have great staff too, who work hard to help you succeed, and it's all on an interactive and easy to use platform.
Before you decide to use our paid premium service, you might want to take a look at our free trial version, which is intended to give you an idea of what we offer.
Online IELTS preparation with us is convenient, affordable and flexible. Be ready for your upcoming IELTS exam in Leeds with GlobalExam.