Where to take the IELTS exam in London?
If you enjoy the bright city lights, London will definitely be a great location for you. Moreover, London has a large number of exam centres, so no matter where you are staying, there will no doubt be a test centre a short bus or tube ride away.
University of Westminster
This is the second-largest IELTS test centre in the UK and around 7,000 to 8,000 language students chose to take the test here. University of Westminster is centrally located at 101 New Cavendish Street, very close to Oxford Circus on the Central line. They offer 3 exams a month (Academic and General Training) which are always on a Saturday and all four skills are tested on the same day.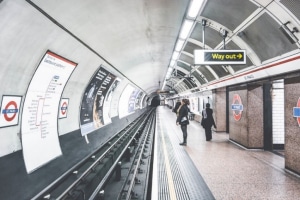 International House
This international chain has several exam centres in central London and the exact location of your exam is confirmed after registration. They hold exams every week on Thursdays and Saturdays, and speaking tests are held on Fridays and Saturdays. They also hold UKVI exams when there is sufficient demand.
International House also has test centres in Barnet in North London and Stratford in East London, each offering roughly two exam dates per month.
West London College
This is reputedly London's top performing college and offers four exam dates a month at two locations. Tests take place on Thursday or Saturday and all four skills are tested on the same day.nEaling, Hammersmith and West London College is also a UKVI approved test centre and offers these tests as required. It is located on Gliddon Road and the nearest tube station is Baron's Court. The other test centre is at Regent's University which is in the Inner Circle of Regent's Park. It is mostly easily reached from either Regent's Park tube station or Baker Street.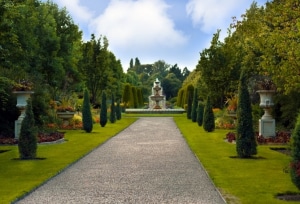 Once the exam is over, you can breath a sigh of relief and enjoy the park, the lake and its wildlife, including a variety of birds.
Eurocentres – Central and South West London
Eurocentres are very proud of their central London test centre at 56 Eccleston Square, just five minutes from Victoria station, offering a peaceful venue with excellent transport links. They offer up to four exam dates a month and all four test components always take place on the same day.

They also have another test centre in Greenwich, South West London, at 70 Court Road. This test centre is on the grounds of Eltham Palace, a medieval palace which was converted into an Art Deco mansion. The nearest train station is Mottingham and all trains are operated by Southeastern. There are one or two exam dates available per month.
How to register
You can register for the exam at your preferred London location on the British Council Take IELTS website. You will need to pay the appropriate fees and provide a copy of your passport or national identity card, which must be the same one you will present on the day of the exam.
You should also be sure to check exactly which exam you require, Academic or General Training. If you need to take the exam for UKVI purposes, you should confirm with your preferred centre that they offer this option and follow the instructions on the Book IELTS for UKVI page.
Note that you are free to choose any test centre you prefer. Here are others IELTS test centres in UK:
How can GlobalExam help with test preparation?
To be successful in the IELTS exam, you not only need to be familiar with the types of tasks you will encounter in the exam, but you also need to be capable of completing the tasks under time pressure and get lots of practice of this before the big day. GlobalExam allows you to do both, the online platform has a large bank of exam tasks covering the listening, reading, writing and speaking parts which are graded for difficulty and are accompanied by model answers.
You can also use Exam Mode where you complete a test under exam conditions and receive feedback instantly.