The International English Language Testing Service (IELTS) exam is recognized globally. It is one of the world's most popular English tests, which is often used for universities, for immigration and for employment.
We're going to talk about sitting the IELTS exam in Glasgow. Along the way, we'll talk about things such as registration, finding exam dates and times, receiving your results and the fees. Also, we'll let you know what GlobalExam can do to help you get ready for the IELTS exam.
IELTS Glasgow: Are There Any Test Venues in the City?
There is one officially recognized IELTS test center in Glasgow. The contact information appears below:
Test Center

Address

Accepted Tests

Contact

British Council – INTO Glasgow Caledonian University
INTO Glasgow Caledonian University, 2nd floor – CEE Building,
70 Cowcaddens Rd, Glasgow G4 0BA, UK
Paper based test
Tel: +44 (0)1412731944
Email: IEmail: [email protected]
Watch out! Never use an unofficial test center. Keep in mind that there are plenty of available IELTS test centers to choose from.
What Does the Glasgow Test Venue Provide the Candidates With?
Glasgow Caledonian University is a central and welcoming place to take your IELTS test at.
It is composed of several very modern buildings. You will find a cafeteria and a healthy café where you can have a bite before the test, as you are not allowed to bring any food or beverage into the exam room (except for a transparent bottle of water).
The IELTS examination takes place in the CEE building (Center for Executive Education. It is located near the campus' entrance and the lane is equipped with accessibility ramps and automatic doors.
The university is highly committed in providing people with special needs a normal and easy training. That is why, if you have any medically acknowledged disability (like dyslexia for example), Glasgow Caledonian University can arrange some settings or give you extra time to take the test. Please check the "Do you need any special arrangements on the test date?" case when enrolling for the test and contact the exam center services a month prior to taking the test to provide medical evidence.
For your exam, you will be provided with all the necessary equipment: headphones for you to take the listening section and sheets of draft paper to take notes during the test. As Glasgow Caledonian University offers to take the paper based test only, you will be given answer sheets to write down your responses. Please, remember to bring your own pen and pencil.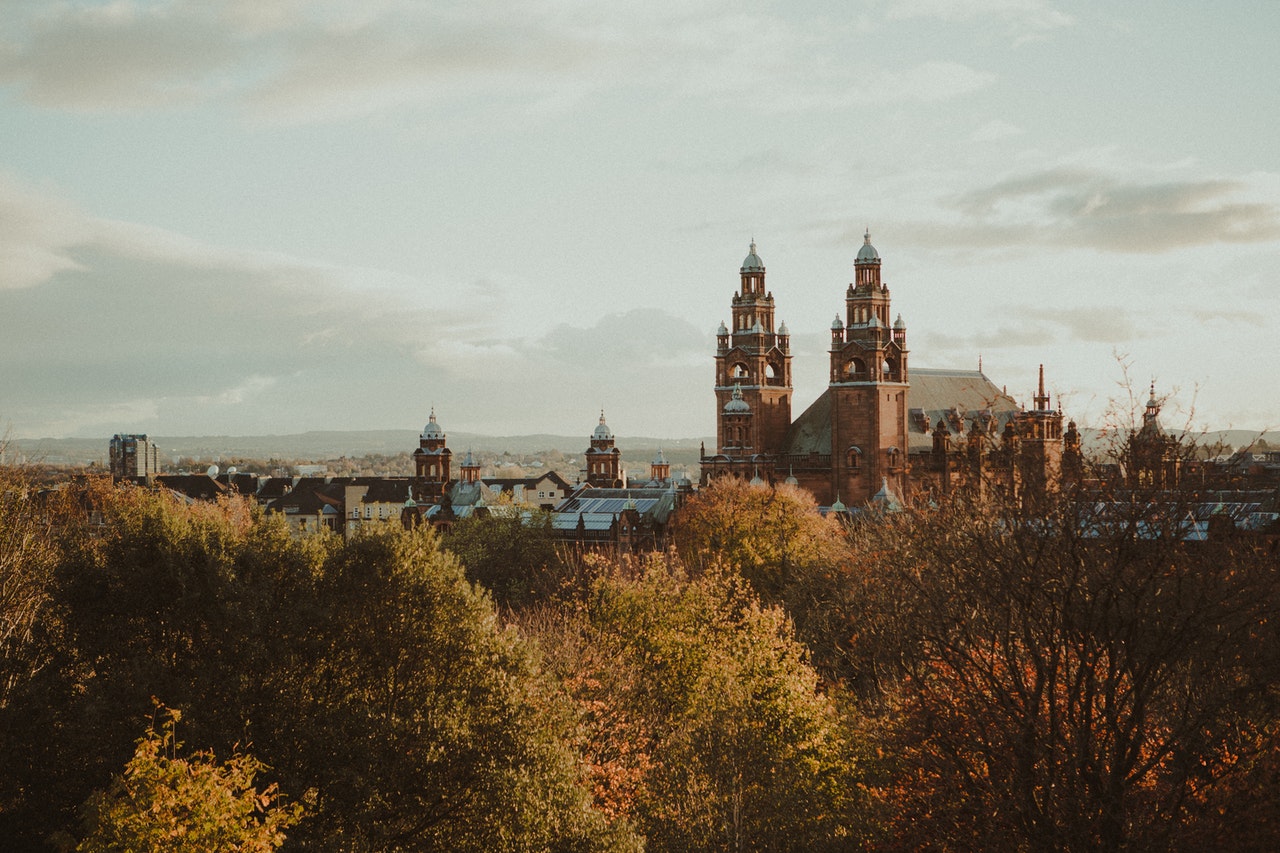 Where Else Can You Pass the IELTS Exam in Scotland?
Here are some more test centers nearby:
Test Center

Address

Accepted Tests

Contact

Mobile Testing Solutions
65 Westcroft square, London W6 0TA Edinburgh
Paper based and computer based test
Tel: 020 3827 0600
Email: [email protected]
Basil Paterson College
IELTS Office, Basil Paterson College, 66 Queen Street Edinburgh, EH2 4NA
Paper based and computer based test
Tel: (44) 0131 2253802
Email : [email protected]
Queen's University Belfast
Queen's University Belfast, IELTS Test Centre, The McClay Library Belfast, BT7 1NN
Paper based test
Tel: +44 (0)2890976134
Email: [email protected]
More Test Venues in the United Kingdom
You can find the other IELTS test centers in the UK here:
The Registration Process for the IELTS in Glasgow Explained
Usually you have to register online for the exam on the British Council's website.
Choose the test date you wish to take your test in Glasgow Caledonian University.
Once you have filled in all the needed information and that your online application form is submitted, you should receive an automated email to acknowledge your application.
Afterwards, you will need to upload an ID or passport scan. Personal information and the photo must be visible: you cannot register for the IELTS test without this scan. If you are unable to scan your ID when registering, please contact the IELTS administration of your exam center as fast as possible.
At the end of the enrollment, you need to pay the fees via an online payment.
However, if you wish to register in person, complete the IELTS application at INTO Glasgow Caledonian University's reception desk.
Regarding documents, you will need an official government ID (such as a valid passport) for registering, whether you do it online or in person. You'll need the same ID to identify yourself on your exam date and to pick up your Test Report Form (TRF). Make sure that you select the correct test; for instance, if you are planning on applying for immigration, then choose the General IELTS exam.
What Are the Times and Dates for the Exam in Glasgow?
Times and dates for upcoming IELTS exams are on the test center's website.
There are several test slots a month (at least once a week) for you to choose when you wish to take your IELTS test in Glasgow Caledonian University. The dates may vary depending on what IELTS test you plan on taking (General Training or Academic Training). Do not hesitate too long before enrolling because the slots are quickly allocated to other trainees.
Finally, after your registration you should receive a notification. If you don't, get in touch with the exam center. The sections of the exam should take place on the same day, but the speaking component can sometimes be scheduled for different days, within the same week.
How Much Do You Have to Pay in Order to Pass the IELTS in Glasgow?
The IELTS test fees in Glasgow are GBP 180. The registration fee can vary depending on the examination center you choose. Paper based tests and computer based tests should cost the same in a given examination center.
You can pay with VISA or MasterCard credit cards online, at the end of your registration.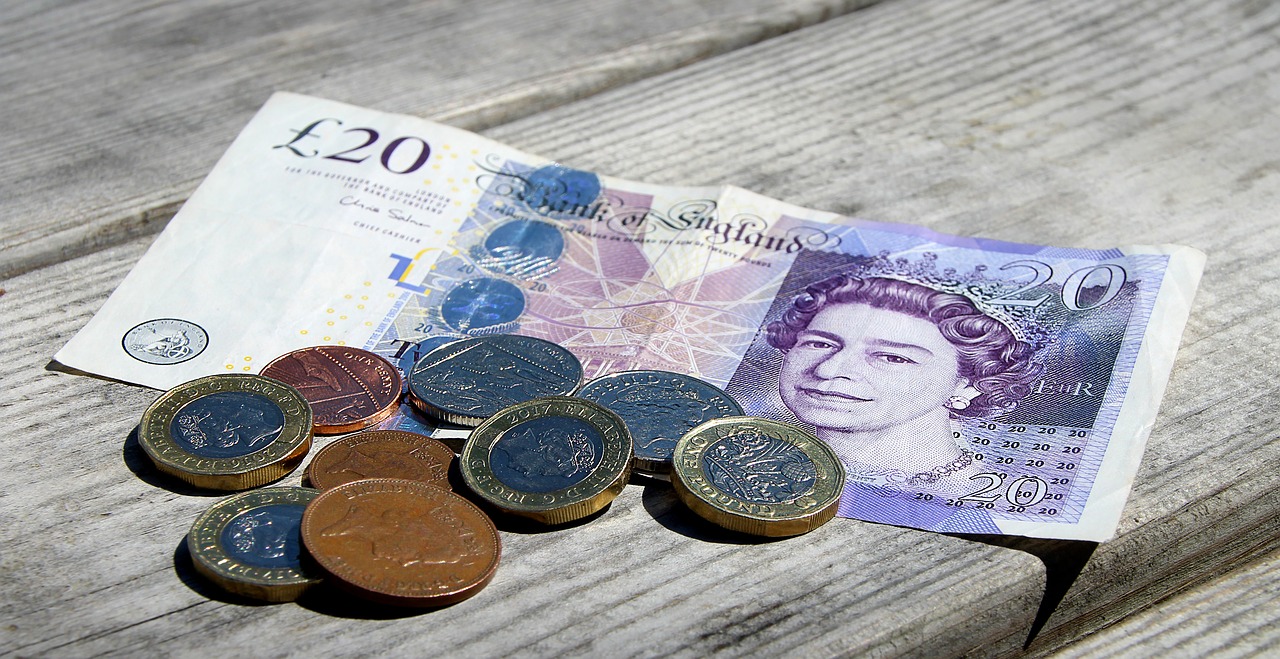 How Much Time Does It Take to Receive the Test Results?
It will vary a little, depending on the IELTS version that you take. You will normally receive your Test Report Form (TRF) accordingly:
Paper-based test: You should receive the results within 13 days after passing the exam.
Computer-delivered IELTS: You should receive the results between 5 and 7 days after passing the exam.
IELTS for UKVI: You should receive the results within 13 days after passing the exam.
IELTS for Life Skills: You should receive the results within 7 days after passing the exam.
How Can You Receive the Test Results?
Results can be viewed online, too; they are not for official purposes; you need the TRF for official purposes. Your exam center can mail the results to you, but you need to arrange the details beforehand. It is usually recommended to collect your results from the test center in person. If you need the test center to send your results to an organization, you need to inform the test center and provide them with the appropriate details.
Improve Your English Level With the Aid of GlobalExam
Getting a good result on the IELTS exam isn't luck; it's the result of preparation and organization. There are a wide variety of IELTS tasks, so you need to practice a lot to become familiar with them. GlobalExam can help you do so.
Our online IELTS exam preparation will give you the exposure you need to understand the exam questions and format, be it for the IELTS Academic or General Training.
What Can GlobalExam Provide You With?
Firstly, there are plenty of practice tests. Secondly, we have mock exams. Thirdly, we have lots of exercises with corrections.
One of our outstanding features is progress tracking and statistics, keeping you up-to-date on your progress and showing you the areas that you should target and there's feedback on your progress, motivating you so you don't feel alone or lost.
GlobalExam's online IELTS is a premium service. However, we also provide a free trial version of our IELTS materials that gives you the chance to try things and see how it feels to you.
With our online IELTS preparation, start on the path to IELTS success with us any time you please and satisfy all the language requirements.