Where to take the IELTS exam in Brussels?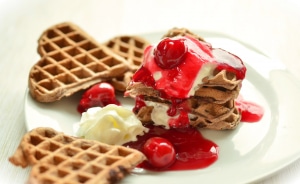 Brussels – you can just smell the chocolate! Taking the IELTS exam here would be a great chance to also see the city, so if you live in a country nearby you could do both at the same time! When you are ready to take the IELTS exam you need to register and pay online – make sure the ID copy you send is valid on the exam day. The test costs 235 euros and 247 euros if you do it in Luxembourg (dates are limited).
Some things to note about the IELTS test in Brussels.
The speaking part of the exam is either done the day before or the same day as the writing exam. Make sure you are available for two days just in case. If you cannot do one part you should book another date. You will not know the location until about fourteen days before the exam. The listening test uses speakers and not headphones.
Up-and-coming IELTS exams in Brussels
| Date | Exam |
| --- | --- |
| 2nd March 2019 | IELTS Academic |
| | IELTS General Training |
| 9th March 2019 | IELTS Academic |
| 23rd March 2019 | IELTS Academic |
| | IELTS General Training |
| 6th April 2019 | IELTS Academic |
| | IELTS General Training |
| 13th April 2019 | IELTS Academic |
| 4th May 2019 | IELTS Academic |
| 11th May 2019 | IELTS Academic |
| | IELTS General Training |
| 18th May 2019 | IELTS Academic |
Where is the venue?
About two weeks before the test date you will receive an email with details of the exact venue. Don't panic! Brussels has a good public transport system that will make getting around the city and to the venue easy. You just need to plan your route carefully and leave a little extra time in case of any delay.
You have the options of taking a bus, metro, waterbus, or tram around the city. You can buy a ticket as you enter (bus) or from a kiosk or machine. A single costs 2.50 euros and lasts for 1 hour. The metro runs every 3-10 minutes depending on the time of day and is very easy to use. There are four lines that cover the city. It is easy to find a map online or download an app to help you. Day passes are also available and they might work out cheaper depending on where you are based and where you need to go it. Trams are generally a little slower so might not be your first option unless the times work out best for you. It is worth doing a little research before the exam day to lower the test day stress.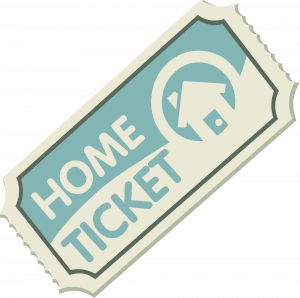 The final hurdle…
Keep learning! Don't stop your studying now or all the hard work would be a waste. Your brain needs to stay in English language and exam strategy mode. If you are getting bored with the same IELTS books or language apps you should look for another solution to keep you engaged. An online solution you can access as you go could help. Global Exam has an impressive success rate in helping people study to achieve the IELTS score they want or need. It is an online platform that contains full practice exams, areas to work on your English grammar and improve vocabulary, and enables you to see how you are doing in different sections of the tests. Take a look at their website and see if this is the solution you need www.global-exam.com
Good luck in Brussels!