When taking the IELTS test or even a test in general, it represents a challenge that you want to make a win. That is why knowing and understanding how the IELTS score works is very important. The IELTS scoring system could be complex at first sight but once you master it, you will be able to apprehend the test more peacefully. In this article, we will tell you all you need to know about the IELTS test score and how we can help you to be fully prepared to ace your exam! You will share informations on:
The IELTS score certificate;
Score criteria per level;
Understanding your score;
IELTS band score;
Get a good score for top universities;
How to register;
How GlobalExam is the right e-learning solution for you.
Let's start now!
If you wish to learn more about the IELTS Indicator test have a click through.
What Information Can You Find On the IELTS Score Certificate?
On your results certificate, you will find 5 scores:
4 subscores, one for each section (Listening, Reading, Writing and IELTS Speaking)
1 total score: the overall band score, which is the average of the 4 subscores
Each of these 5 scores is marked from 1 to 9 points. Each subscore is worth the same as the others and all the scores are rounded to the nearest half point.
Your results certificate will be sent to you within 13 days following the day of the exam. Be aware that some test centres will not send test results worldwide, while others will also allow you to consult your results online. You can find out more from the test centre in which you will sit your IELTS exam.
If you are applying for Canadian citizenship, you may need to know how to convert your IELTS score into CLB levels.

What Are the IELTS Band Scores' Criteria per Level?
If you obtain 3.25, the score will be rounded to 3.50
If you obtain 7.75, the score will be rounded to 8
If you obtain 2.10, the score will be rounded to 2
The sections are marked according to several IELTS criteria which differ for each section:
Writing Section Criteria
There are 5 different criteria for this section such as correct execution of tasks, coherence and cohesion,  vocabulary and the usage of correct grammar and precision. In more details, your score will be evaluated on how you present accurate information, how you provide an overview of the information, highlighted features and results supported with data. The way you answer questions as well will be marked and it will be expected from you to give relevant main information or clear position and provide structured conclusions. Structure is key! It will be ideal to organise your ideas into paragraphs and to use a wide range of lexical resources. Your sentences must be using the corract grammar tenses, punctuation and spelling. Do not forget to avoid errors, typos and other mistakes.
Speaking Section Criteria
4 criteria ar scanned in this section like pronunciation, fluency and coherence, vocabulary, and the usage of correct grammar and precision. Your ability to speak with the right pauses showing fluency and strong understanding of the topic will be assessed.  Again like in the IELTS writing section, lexical resources and the grammar that you use will be tested. Make the effort to use the proper intonation and use the correct sound pronunciation.
Listening and Reading Sections Criteria
The number of correct answers (out of a total of 40 questions) is translated into a score out of 9 (for example, between 10 and 13 correct answers gives you a score of 4/0, while between 39 and 40 correct answers gives you a score of 9/9). Take a breath knowing that incorrect answers do not make lose points!
The score reflects the candidate's proficiency in English.
You might be interested in reading our article on the TOEFL score to IELTS conversion table.
IELTS Score: How to Eeasily Interpret and Explain It?
The IELTS results are designed to be easily understandable and fairly simple. They are scaled from 1 which is the lowest score to 9 the highest score. In the case you did not attempt the test, a 0 score might be allocated.
| Score | Language Proficiency | Explanation |
| --- | --- | --- |
| 9 | Expert User | Total mastery of the language. Understands perfectly and is at ease orally. |
| 8 | Very good user | Very good operational mastery of the language. Some occasional faults. |
| 7 | Good user | Good general mastery of the language, despite some errors and misunderstandings. |
| 6 | Competent user | Competent mastery of the language in unfamiliar situations. Good mastery of everyday situations. Multiple errors and misunderstandings. |
| 5 | Modest User | Ability to understand the general meaning of a situation, despite numerous errors and misunderstandings. |
| 4 | Limited user | Ability to deal with a few daily situations. The candidate does not use complex language. |
| 3 | Extremely limited user | Can only deal with very familiar situations. Has difficulties communicating. |
| 2 | Intermittent user | Has great difficulties communicating and being understood. |
| 1 | Non user | Does not know how to speak the language except for certain ideas. |
| 0 | Did not sit the exam | Did not sit the exam. |
The Common European Framework of Reference to Languages (CEFR) is used abroad by most universities and language schools. It allows the comparison of scores between different tests on the same scale.
The following table shows the correlation between IELTS exam scores and CEFR levels:
| IELTS | CEFR |
| --- | --- |
| 8-9 | C2 |
| 7-8 | C1 |
| 5-6.5 | B2 |
| 4-5 | B1 |
IELTS Band Scores For Listening And Reading Sections
The IELTS Listening and Reading band scores calculation is based on the number of correct answers you have out of 40 questions in the test. You will be awarded by one mark for each correct answer. Luckily, we have written articles about IELTS tips and tricks for your training to be prepared and get a good score.
IELTS Listening Band Scores
The IELTS Listening band score table below explains the scoring in order to help you calculate and understand your results.
| Correct Answers | Band Scores |
| --- | --- |
| 39-40 | 9 |
| 37-38 | 8.5 |
| 35-36 | 8 |
| 32-34 | 7.5 |
| 30-31 | 7 |
| 26-29 | 6.5 |
| 23-25 | 6 |
| 18-22 | 5.5 |
| 16-17 | 5 |
| 13-15 | 4.5 |
| 11-12 | 4 |
IELTS Reading Band Score (Academic)
There is no grade distinction between the IELTS Academic and General Training Reading tests. Indeed, they are scaled the same way. The only difference between the two might be of genre or text type such as vocabulary that could more complex in the Academic test. Be reassured, we give you the training you need for both versions of the test, IELTS Academic and IELTS General.
| Correct Answers | Band Scores |
| --- | --- |
| 40-39 | 9 |
| 38-37 | 8.5 |
| 36-35 | 8 |
| 34-30 | 7.5 |
| 32-30 | 7 |
| 29-27 | 6.5 |
| 26-23 | 6 |
| 22-19 | 5.5 |
| 18-15 | 5 |
| 14-13 | 4.5 |
| 12-10 | 4 |
| 9-8 | 3.5 |
| 7-6 | 3 |
| 5-4 | 2.5 |
IELTS Reading Scores (General Training)
| Correct Answers | Band Scores |
| --- | --- |
| 40 | 9 |
| 39 | 8.5 |
| 37-38 | 8 |
| 36 | 7.5 |
| 34-35 | 7 |
| 32-33 | 6.5 |
| 30-31 | 6 |
| 27-29 | 5.5 |
| 23-26 | 5 |
| 19-22 | 4.5 |
| 15-18 | 4 |
| 12-14 | 3.5 |
| 9-11 | 3 |
| 6-8 | 2.5 |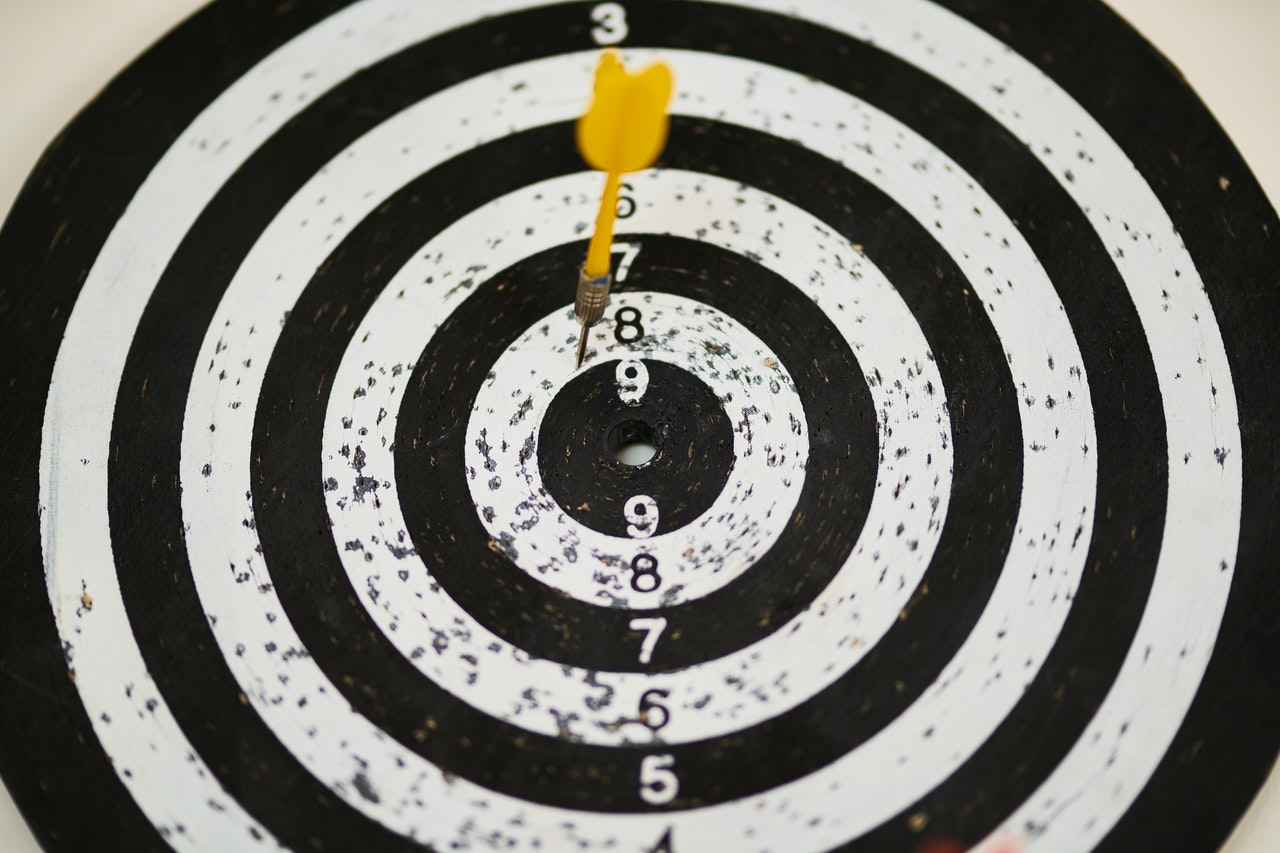 What Is a Good IELTS Score For Top US Universities?
Thousands of organisations (universities, schools, employers, governments) accept the scores obtained in the IELTS exams as proof of your English level. The IELTS exam is not at test that you pass or fail. Organisations determine their own score requirements according to the level of English that they deem necessary. Universities generally require a score of 6 or 7. Please note that they may also require a minimum score for each section.
If you dream in the next future to study abroad in some of the top universities in the world, you should then start looking at the requirements that those are expecting when appliying. We have selected for you the top 3 out of the long list of the most prestigious universities in the globe.
Oxford University
In order to get in, you will have to demonstrate a score of 7 at the whole IELTS test with a minimum of 6.5 at each section. However, the score requirements depend on the graduate program you apply for. Therefore, make sure you contact Oxford University official website to get the accurate information you need.
Cambridge University
Depending on your study and the type of IELTS test you choose, Academic or General, the score requested may vary. As an exemple, if you wish to study ICE and take the IELTS Academic the overall band score is 7 with no less than 7 as well in speaking, listening and writing sections and 6.5 in reading. Same advice as above, do not forget to contact the program you want to apply to and check in advance the department-specific requirements.
Havard University
Reaching for Harvard University is not an easy bird! Indeed, if you wish to send your application, you must achieve a result of 7.5 at all sections of the test minimum. As you can see, getting a good score is not enough for Harvard you need to aim for the top score but with lots of training everthing is possible.
You will aslo have IELTS score requirements for Canadian universities.
How Long Is The IELTS Score Valid?
Scores are valid for two years. If you are not satisfied with your score, you may sit the IELTS exam as many times as you wish. However, given the IELTS test fee, it is better to practice for the IELTS in order to obtain the highest possible score at your first try.
Please read and learn how to send "IELTS Score To US Universities".
How Can You Register for the IELTS Exam Around the World?
You can register for IELTS online or download the application form and submit it to your local exam centre. You can take IELTS at one of over 1,200 test centres in 140 countries. The first step is to locate your nearest test centre by going to ielts.org and searching by country. We have written articles to help you locate an IELTS test centre in the following countries: Canada, UK, Ireland, Germany, Belgium, Netherlands, Switzerland, Nigeria, India,US, China, Australia, HK.
If you wish to migrate to Canada as a nurse you need to check the minimum IELTS score required.
Train and Prepare For the IELTS Tests Online With Globalexam
If you need a great online plateforme to study language tests, GlobalExam is the right solution for you. Our online exam practice system allows you to train for the IELTS test with the best resources thanks to many exercises and advices/strategies to get a high score. Learning with us will give you also access to resources on the blog and other information about the structure of the test and testimonials. We are here to help candidates in their training and make sure you achieve the best score you dreamed of!
We offer several training modes to help you get ready for your test in the best conditions!
The training mode: several exercises per section of the test to train on a particular section
Examination mode: allows you to carry out mock examinations in the real test conditions
Corrections and statistics: each exercise and each mock exam gives a detailed correction per question with explanations, and a score is displayed immediately
Statistics and competences: when consulting statistics, it is possible to see what your gaps or strengths are on a very specific competence
Revision sheets: Vocabulary and grammar study sheets associated with the test are available
The Revision Planning mode: it is possible to follow a revision path, in order to be guided on the exercises to be carried out over a given period of time
Register for free and try it out!