In this post, you're going to find out all about immigrating to Canada as a nurse.
This guide will cover:
The steps in the application process
The IELTS score required for Canada for nurses
The different immigration options
How to prepare for the IELTS test with GlobalExam
If you're looking for information on your immigration options as a nurse and how the IELTS exam can open the door to Canada, this is the guide for you.
Start preparing the IELTS exam online. Let's dive right in!
If you wish to learn more about the IELTS Indicator test have a click through.
Immigrating to Canada as a Nurse: How Does the Process Work?
If you're a trained nurse and thinking about immigrating, the good news is that nurses are in huge demand in Canada. The Canadian National Occupational Classification system lists nursing under code 3012, meaning that the government is supporting the immigration applications of qualified nurses.
Nurses who immigrate to Canada under the 3012 code can find employment in a range of environments, from hospitals and care homes to community centers, private medical clinics, and rehabilitation facilities.
Nursing and permanent residency in Canada?
Qualified nurses are eligible for permanent residency in Canada in accordance with the Federal Skilled Worker Program, but there is an administrative process to navigate first.
Before being able to work in Canada as a nurse, you'll have to do the following things:
Register with the Registered Nurses Association of the Canadian province of your choice
Become a member of your province's official college of licensed nurses
Your application to these official bodies will be assessed according to several criteria:
Whether you have completed a nursing education program approved by the province
Your competence as a nurse (your education, experience, examination results, and references)
Your good character (references, criminal charges, or convictions)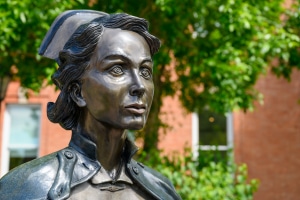 What documents are required?
You will also have to submit a formal application, including the following documents:
A notarized application form
Proof of identity, such as a birth certificate
Professional experience record
Proof of your previous nurse registration
Education transcripts
A criminal record check
Results from the Canadian Registered Nurse Examination
An application fee
If English is not your first language, you'll need to prove your English proficiency level. There are many systems out there: ILR, the CEFR scoring system, the ACTFL proficiency system, and so on. However you'll have to take an IELTS (International English Language Testing System) exam and submit your score to prove your proficiency in English communication. In the case you took the TOEFL test we have an article on the TOEFL score to IELTS conversion that could help you.
Your application will only be assessed when all the required elements are correctly provided, and you may be asked to submit further documentation. In most cases, applications are processed within six months of being sent.
How Important Is the IELTS Score to the Application?
The Canadian immigration program is based on points, which means that each component of your application awards you a certain number of points. To qualify for a permanent residency visa, you will need to achieve at least 67 out of a possible 100 points across your application. You will also need a high IELTS score if you wish to get your Canada PR.
Your IELTS score is one of the components, and there is a maximum of 24 points available for language proficiency. This means that a higher IELTS score can help to balance out lower scores in other areas of your immigration application in Canada, such as age, education, and experience.
What IELTS Score for Canada Is Required for Nurses?
The IELTS does not offer a pass or fail, but rather offers a score on a scale from one to nine. When you take the test, you will receive a score that falls into one of the following bands:
| Score | Language Proficiency | Explanation |
| --- | --- | --- |
| 9 | Expert User | Total mastery of the language. Understands perfectly and is at ease orally. |
| 8 | Very good user | Very good operational mastery of the language. Some occasional faults. |
| 7 | Good user | Good general mastery of the language, despite some errors and misunderstandings. |
| 6 | Competent user | Competent mastery of the language in unfamiliar situations. Good mastery of everyday situations. Multiple errors and misunderstandings. |
| 5 | Modest User | Ability to understand the general meaning of a situation, despite numerous errors and misunderstandings. |
| 4 | Limited user | Ability to deal with a few daily situations. The candidate does not use complex language. |
| 3 | Extremely limited user | Can only deal with very familiar situations. Has difficulties communicating. |
| 2 | Intermittent user | Has great difficulties communicating and being understood. |
| 1 | Non user | Does not know how to speak the language except for certain ideas. |
| 0 | Did not sit the exam | Did not sit the exam. |
Your test certificate will include a specific IELTS score in each communication skill, as well as an overall score. These results must be sent directly to the RNABC from the testing center to be included in your application.
To be eligible for permanent residency, the minimum IELTS score required for Canada for nurses is an overall score of 6.5, with at least 7 in the Speaking component and no less than 6 on any other individual component.
There are two types of IELTS exams: the IELTS Academic and the IELTS General Training. This application process for nurses requires that you take the IELTS Academic.
Other Options for Immigrating to Canada as a Nurse
Given the demand for nurses in Canada, there are several options to choose from when navigating the immigration system. Other immigration programs include:
Express Entry
This is one of the most popular programs through which skilled and qualified people are called for job openings in Canada. Nurses, for instance, can be eligible to apply for the federal Express Entry program if they meet the needed requirements.
So what makes you eligible for this program?
The Express Entry is a point-based system that counts the total immigration points based on the applicant's education, age, work experience and language, and of course, the IELTS score. Applicants need a score of 67 out of 100 points to be eligible for express entry. But this doesn't exclude the significant role of the IELTS score in your application for this program. In other words, the higher your language score, the quicker you'll attract invites (in less than 6 months).
You are required to have at least CLB 7 as minimum eligibility for language factor. However, keep in mind that The minimum IELTS score requirement for nurses in this program depends on the applicant's complete profile. You will need to achieve at least 6.0 in each of the four language abilities, but you may still need a different score to meet the 67 point pass mark.
The table below will give you a clearer idea about the IELTS score required for Canada for nurses:
| CLB Level | Speaking | Listening | Reading | Writing | Points per ability |
| --- | --- | --- | --- | --- | --- |
| 7 | 6.0 | 6.0-7.0 | 6.0 | 6.0 | 4 |
| 8 | 6.5 | 7.5 | 6.5 | 6.5 | 5 |
| 9 | 7.0 | 8.0 | 7.0 | 7.0 | 6 |
| 10+ | 7.5- 9.0 | 8.5-9.0 | 8.0-9.0 | 7.5-9.0 | 6 |
Please note that your Express Entry profile will remain valid for one year. So make sure to refresh your profile if changes in terms of conditions occurred! And by this, we mean your degree or training, and also your language test results ( by re-giving your IELTS exam). Otherwise, you will need to remake your profile.
Quebec Skilled Worker
The Quebec Skilled Worker Program (QSW) is one of Quebec's immigration programs that allow applicants to get Canadian permanent residence.
The tempting part about the QSW program is that it doesn't obligate applicants to show proficiency in French although the official language of Quebec is French, making the program attractive to English speakers who wish to obtain a residence in Quebec.
| Language Proficiency-Principal Applicant | Points |
| --- | --- |
| Listening and Speaking | |
| CLB 9 | 2 |
| CLB 5 | 1 |
| Reading and Writing | |
| CLB 5 | 1 |
| Maximum | 22 |
So how can you apply and what are the things that the program requires?
The QSW program accepts applications from people residing in Quebec all year. As for international applicants, intake periods can take place a couple of times during the year, with limited quotas. To be eligible for this program, you will need to achieve at least 50 points on the Quebec selection grid.
That said, if you are eligible for QSW and able to apply, you should know that this program has some interesting advantages when compared to the Express Entry program. Check them below:
There is no minimum required IELTS score when Immigrating under the QSW program. But, you may need to have at least a certain score to qualify (depending on your profile).
The Educational Credential Assessment (ECA) is not required.
No proof of your settlement funds is required.
Provincial Nominee
This is another possible immigration option for nurses to immigrate to a specific Canadian province or territory. The provincial Nominee programs (PNPs) are considered one of the fastest ways to obtain Canadian permanent residence.
However, keep in mind that each Canadian province and territory operates its own and unique PNP designed to meet its specific economic and demographic needs. Hence, it's good to note that The eligibility factors for provincial nominee programs vary from one province to another. Therefore, what are the requirements for Canada's Provincial Nominee Programs?
While the requirements are different for each PNP in Canada, applicants who possess strong language skills, high levels of education, and skilled work experience are more likely to succeed.
Most Provincial Nominee Program (PNP) applicants are required to undertake mandatory language testing and obtain a minimum standard of Canadian Language Benchmark (CLB) 4 in each of the 4 language abilities (say: listening, speaking, reading, and writing) before even obtaining a provincial nomination certificate.
Nurses opting for Canadian permanent residence under the PNP programs must consider any of the provinces mentioned below:
Alberta
British Columbia
Manitoba
New Brunswick
Newfoundland and Labrador
Northwest Territories
Nova Scotia
Ontario
Prince Edward Island
Quebec
Saskatchewan
Yukon
Applying for Canadian permanent residence under the PNP program can be done in a two-step process: 1- apply to the province, 2- Submit your application to the federal government after being approved. Keep in mind that only the federal government can grant you Canadian PR! And please be patient as the processing times vary from one province to another and your application, in this case, may take a few months to be processed.
Study-2-Immigrate
Do you think that you are not eligible for any of the immigration options above? You might still be able to come to Canada. For instance, you can apply to one of the Canadian education institutions as an international student to build on your nursing degree. This may eventually help increase your eligibility to immigrate permanently when you graduate.
However, keep in mind that it's impossible to guarantee that the eligibility criteria of the existing program will be the same by the time you graduate as immigration programs change all the time.
Is IELTS a mandatory requirement for all study programs in Canada? Well, Language skill requirements differ from one school to the next. However, the majority of educational institutions will ask for some proof of English or French language proficiency to grant admission. In this case, you should research the specific requirements for your program while preparing your application.
The application process is slightly different for each of these pathways, as are the language requirements.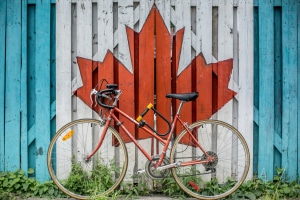 What Are the Advantages of Immigrating to Canada?
With liberal values and a flourishing economy, Canada is a fantastic country to live in and count many great universities where the educational system is reputable. It is frenquently asked to take the IELTS test to enter a university in Canada. As well as offering many job opportunities for qualified nurses, permanent residents also benefit from:
Access to social benefits, such as health care coverage
The right to live, work and study anywhere in Canada
Protection under the Canadian law
As a nurse in Canada, you will have the opportunity to work in one of the world's leading healthcare systems, while enjoying a comfortable remuneration, too.
You could also check how to send your IELTS score to US universities if you need to.
Train For the IELTS And Get Your Best Results With GlobalExam
The IELTS is one of the most widely recognized international language exams. It is a rigorous testing system and preparation is essential to ensuring a good score that will support your immigration application in the UK or Canada for example. You will need to know the price of the exam, how to register, and make sure you have well noted the validity of the IELTS test.
The good news is that you can prepare at a time and pace that suits you with GlobalExam. Our e-learning platform provides you with detailed learning materials and exercises designed to prepare you specifically for the IELTS, whatever your level in English.
By upgrading to a Premium subscription, you can take your preparation to the next level by creating personalized study plans and sitting graded mock exams that mirror the real test experience.
The IELTS is an essential part of any immigration application to work as a nurse in Canada, so it's time to get studying!