If you are a non-native English speaker who is planning to graduate from an English-speaking country, you have two options: to take the TOEFL or the IELTS.
It's normal to be confused and find trouble choosing between the two tests, and even understand the difference between the scores.
Step by step, you will be able to tell the difference between the TOEFL and IELTS because we are going to explain:
The general idea between TOEFL and IELTS.
The difference in the skill assessment and the scores between TOEFL and IELTS.
The difference in score per reading, writing, speaking, and listening sections.
TOEFL to IELTS equivalent CEFR levels
Ready? Let's begin.
Start training for the IELTS test now.
Find out about the IELTS Indicator test have a click through.
TOEFL vs IELTS: General Presentation of the Exams
There are several English proficiency levels out there, such as the ILR, the CEFR scoring system, the ACTFL proficiency system, and so on. However, both the TOEFL iBT test and the IELTS Academic & General tests are accepted widely due to their excellent reputation, and the differences between them are reflected in the structures, scores, content, and approaches.
Briefly, TOEFL is an American-based test that evaluates your ability to communicate in the English language in more academic, classroom-based settings. On the other hand, IELTS aims to measure how well you can listen, read, speak, and write in English, and it's more of a British-style English.
Below is an overall comparison chart between the two tests.
TOEFL

IELTS

Total Test Time

3h and 30 min

2h and 45 min

Score Range

0 - 120

0 - 9

Sections (in order)

Reading
Listening
Speaking
Writing

Listening
Reading
Writing
Speaking
TOEFL vs IELTS: What Is the Difference in the Skill Assessment?
We will be going over the skills assessed in each exam.
What Skills Are Being Assessed in the IELTS Exam?
To pass the IELTS, you will be evaluated with these four sections: listening, reading, writing, and speaking.
The speaking and listening sections are the same tests for both test versions of IELTS.
The writing and reading sections are different, though, depending on the test you choose to take. For instance, you would write a business-style letter for the General Training version, but you would be required to write an academic essay for the Academic version.
Keep in mind that the reading, listening, and writing sections of both test versions of the IELTS have to be completed on the same day. However, you will have up to a week to finish the speaking section. The latter requires you to have a face-to-face interview with an examiner and it will take only 11 to 14 minutes and it will be recorded.
The total exam time of IELTS is 2 hours and 25 minutes.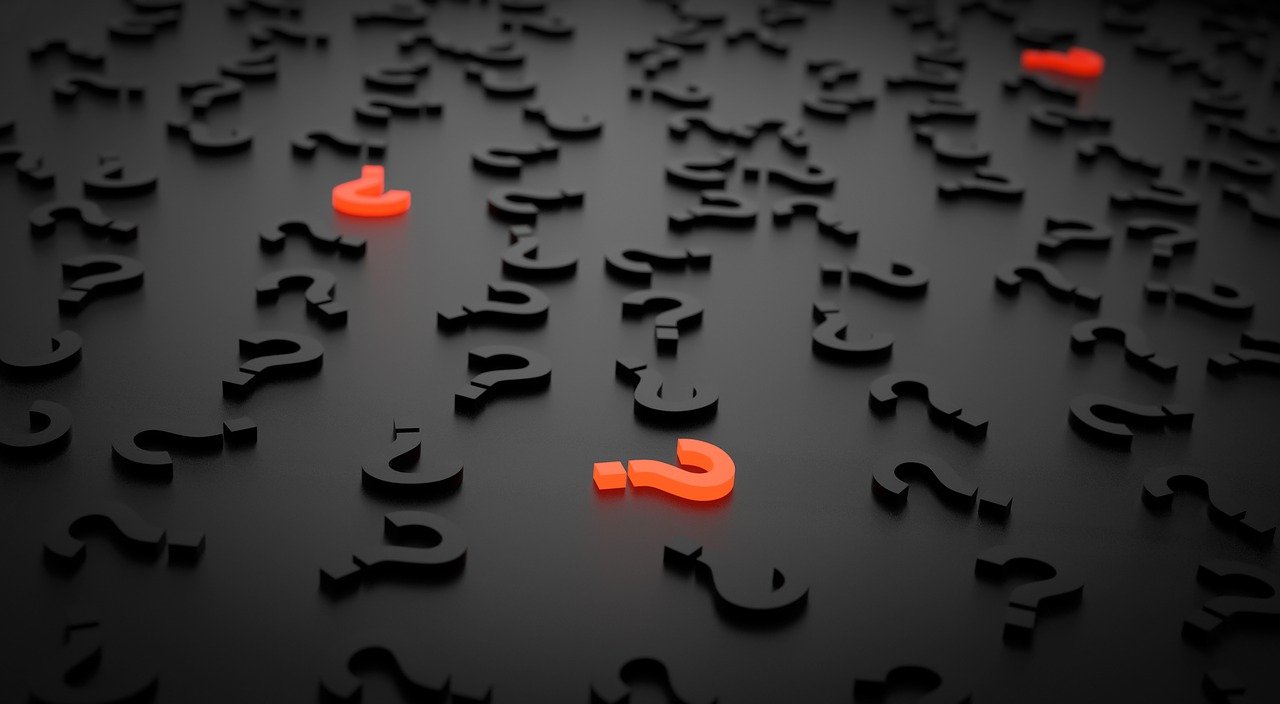 What Skills Are Being Assessed in the TOEFL Exam?
Within four hours, you have to pass the test that consists of four sections: listening, reading, writing, and speaking.
The main goal is to evaluate your English communication skills, which means you will perform all the necessary tasks like listening, reading, and speaking in response to a specific question. You will pass the listening and reading sections first, and after a 10 minutes break, you will pass the speaking and writing tests.
Unlike IELTS, the TOEFL is entirely computer-based.
TOEFL vs IELTS Scores: How Do They Differ?
Sadly, there isn't a reliable conversion system to compare TOEFL scores to IELTS because there are different groups administering the two tests. But because the creator of TOEFL, ETS, knew that students would be at loss, they offered TOEFL vs. IELTS conversion estimates on their website. However, these charts are not 100% accurate, but they are the closest to help you compare your score.
However, it's best to do it manually. So below, you will find the TOEFL vs. IELTS conversion charts simplified.
| TOEFL | IELTS |
| --- | --- |
| 118-120 | 9 |
| 115-117 | 8.5 |
| 110-114 | 8 |
| 102-109 | 7.5 |
| 94-101 | 7 |
| 79-93 | 6.5 |
| 60-78 | 6 |
| 46-59 | 5.5 |
| 35-45 | 5 |
| 32-34 | 4.5 |
| 0-31 | 0-4 |
After studying these charts of TOEFL score to IELTS, you will come to the conclusion that the TOEFL scoring scale tends to use a larger span of points (0-120) in comparison with IELTS. The reason is with TOEFL, you will be provided with a more precise indicator of the proficiency of your English. And in order to be accepted into a university in the United States, the average score required is 78. Check how to send your scores to US universities.
On the other hand, IELTS tends to round scores, unlike TOEFL. Meaning, a score of 6,125 in the IELTS can round down to 6. And unfortunately, this score is below the average score required to be admitted into any United States University. But, getting a score of 78 on the TOEFL (equals to 6 on the IELTS) guarantees you getting into an American university.
Given the fact that the IELTS Scores tend to be more complicated, it is best to rely on the TOEFL scoring system if you are planning to get into a university in the United States.
Please note that the IELTS score to CLB for Canada migration has a test equivalency.
TOEFL vs IELTS: What Is the Difference in Scores per Section?
Of course, the scores between TOEFL and IELTS vary from one section to another. And since they both have different scoring schemes, it's a little difficult to understand your score and its equivalent with another test.
But no worries, we have divided each section and added its scores in a simple way to help you understand your score better.
TOEFL Score to IELTS: Reading Section
| TOEFL | IELTS |
| --- | --- |
| 30 | 9 |
| 29 | 8.5 |
| 29 | 8 |
| 27-28 | 7.5 |
| 24-26 | 7 |
| 719-23 | 6.5 |
| 13-18 | 6 |
| 8-12 | 5.5 |
| 4-7 | 5 |
| 3 | 4.5 |
| 0-2 | 0-4 |
TOEFL Score to IELTS: Writing Section
| TOEFL | IELTS |
| --- | --- |
| 30 | 9 |
| 30 | 8.5 |
| 30 | 8 |
| 29 | 7.5 |
| 27-28 | 7 |
| 24-26 | 6.5 |
| 21-23 | 6 |
| 18-20 | 5.5 |
| 14-17 | 5 |
| 12-13 | 4.5 |
| 0-11 | 0-4 |
TOEFL Score to IELTS: Speaking Section
| TOEFL | IELTS |
| --- | --- |
| 30 | 9 |
| 28-29 | 8.5 |
| 26-27 | 8 |
| 24-25 | 7.5 |
| 23 | 7 |
| 20-22 | 6.5 |
| 18-19 | 6 |
| 16-17 | 5.5 |
| 14-15 | 5 |
| 12-13 | 4.5 |
| 0-11 | 0-4 |
TOEFL Score to IELTS: Listening Section
| TOEFL | IELTS |
| --- | --- |
| 30 | 9 |
| 29 | 8.5 |
| 28 | 8 |
| 27 | 7.5 |
| 24-26 | 7 |
| 20-23 | 6.5 |
| 12-19 | 6 |
| 7-11 | 5.5 |
| 4-6 | 5 |
| 3 | 4.5 |
| 0-2 | 0-4 |
TOEFL to IELTS Equivalent CEFR Levels: Full Conversion Table
Don't be surprised when you find yourself extremely confused about the test scores because there are many different language tests and they all have different systems. In fact, there are even different scoring schemes between the TOEFL paper-based test, TOEFL internet-based test, and TOEFL computer-based test.
We created a table that shows a comparison between TOEFL, IELTS, and CERF (The Common European Framework of Reference for Languages) to understand your score and see its approximate equivalent score with the other test.
TOEFL
IELTS
CEFR
118-120
9

C2

115-117
8.5
110-114
8

C1

102-109
7.5
94-101
7
79-93
6.5

B2

60-78
6
46-59
5.5
35-45
5

B1

32-34
4.5
0-31
0-4

A1 - B1
TOEFL vs IELTS : How Can You Decide Which One to Choose?
Now that you have a general idea about TOEFL and IELTS, have you come to the conclusion of which one to take?
We will help you decide.
First, you have to do a little research about the school you are interested in applying for and see which exams they accept. This is the most important consideration because if they don't accept your certificate, then what's the point?
TOEFL is more commonly accepted by universities in the United States, while IELTS is commonly accepted overseas. But there are many schools that accept both exam scores. So to make this decision, check with the school you are planning to get into to guarantee being accepted.
In Canada you will need to take the IELTS test to migrate as a nurse and to apply for PR visa.
It's also important to think about where you can take the test. Consider if the testing center of one of these exams is closer to you, and which one has the better available test dates.
The cost of both exams is also important. If you are a student who isn't financially stable, you have to make sure you can afford these tests.
The TOEFL and IELTS exams generally cost between $200-$250. But it varies depending on your country of residence.
Train Yourself And Practice for the IELTS With GlobalExam
Have you decided to take the IELTS Exam? Have you understood how the TOEFL scores compare to the IELTS ones? Awesome.
Now, you have to do a quick research about when you will be able to take the exam, and what score you should be aiming for. In this case you should study and prepare seriously.
To make it easier for you, GlobalExam offers you a FREE trial version where you can practice for the test with ease. We are the first e-learning platform that is dedicated to helping students prepare for language tests in five different languages. Not only will you be able to train for the IELTS, but also for the TOEFL, TOEIC, TCF, and many more.
What Else Does GlobalExam Offer?
We offer Premium Plans that will give you access to study and train for the test in a real-life situation to not only train you for the questions but also to help you maintain your time, get familiar with the test and manage your stress.
The price of our training program varies depending on the period you plan to practice for: one week, one month, three months, or a year. Once you register, you will be allowed to track your progress, check your statistics, and follow a study plan that is personalized only for you (based on the date you will take the exam).