The IELTS Indicator is a "life-saving" test that came when the entire world shut down. Many students thought that their plan of getting into an international school would be canceled. But luckily, technology has evolved enough to allow us to take any test from the comfort of our home.
GlobalExam collected every information a student might need. So in this article, you will learn about:
An overview of the IELTS Indicator.
What is the format of the exam?
The format of the IELTS Indicator exam.
The benefits of the IELTS Indicator.
What you should know before booking the IELTS Indicator.
Where and how you can take the test.
What happens after booking for the exam?
How and when will you receive the results?
Ready? Let's get started.
On site or at home you need some preparation to take the IELTS test.
What's IELTS Indicator: Exam Presentation and Overview
There are many English proficiency levels, and each one is different. You have the ILR, the CEFR scoring system, the ACTFL proficiency system, and so on. We'll be addressing the IELTS Indicator this time.
The IELTS Indicator is an online exam that you can take from the safety and comfort of your own home to help you continue your studying journey during the current global pandemic.
The main goal of the IELTS Indicator is to evaluate your English proficiency, and that's why you will be tested on four skills: Listening, Reading, Writing and Speaking. The IELTS examiners will mark your performance, and you will receive a score for each section within seven days.
There are two variations of the IELTS – General, and Academic.
The General training form is for those who seek to emigrate to an English-speaking country, like Canada, The United States, Australia, or the United Kingdom. The Academic form, on the other hand, is for students who are looking to apply for academic or professional positions abroad.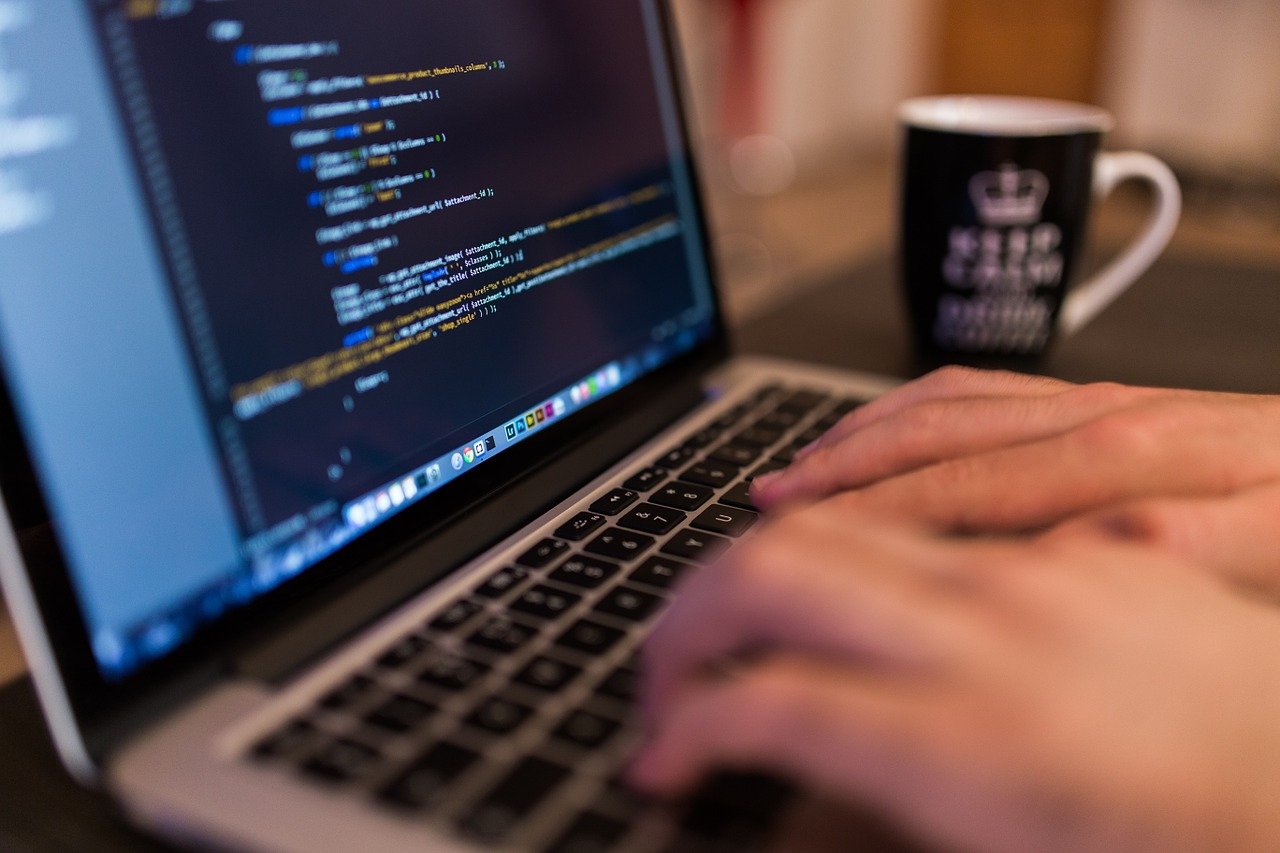 Remember that if you wish to move to Canada, you will need a valid english test and also understand how the CLB scoring system works compare to IELTS.
IELTS Indicator: How Does It Work? What Are the Key Features?
You can take the IELTS Indicator on any laptop or suitable desktop with reliable internet access.
During the exam, you will need to complete Reading, Writing, and Listening tests in one sitting without a break. Hence the need to be very well-prepared! However, the Speaking test will take place in your local test center with an examiner either a few days before or after the other tests. The overall duration of the IELTS Indicator is 2 hours and 45 minutes.
What Is The Format Of The IELTS Indicator Exam?
The format of the IELTS Indicator exam aims to test various aspects of your English language ability to ensure real fluency. So, it's organized through practical exercises in the following sections: Listening, Reading, Writing, and Speaking (In this exact order). The test is marked by IELTS examiners. There is an IELTS band score required per section.
IELTS Listening
The candidate will need to listen to four different recordings from native English speakers:
A monologue on a social topic.
A conversation between two people about a daily topic.
A conversation of four people (or less) in an educational setting.
A similar monologue to a lecture.
The candidate will have to answer a series of test questions, in writing, about the recordings. This structure is similar in both IELTS Indicator test versions.
IELTS Reading
With 40 questions, you will be tested on your comprehension skills and how you are able to grasp the main idea, the details of an argument, details, and the authors' opinions, tones, and objectives.
The structure of this test is similar in both General and Academic IELTS, but the text is different:
IELTS General Training test: It includes passages from magazines, books, newspapers, etc.
IELTS Academic test: It includes three long texts. They would be descriptive and factual, then analytical and discursive.
IELTS Writing
This section of the exam depends on which version of the IELTS the candidate is taking.
IELTS Academic test: this exam is composed of two sections where the candidate must describe the data presented and the details of each step provided. Then an essay writing in response to a specific issue or point of view.
IELTS General Training test: It is also composed of two sections, but the candidate has to write a letter explaining the situation presented to him. Then, an essay writing in response to a specific opinion.
IELTS Speaking
Unlike other tests, this IELTS Indicator Speaking test comes in an oral form where the candidate does an interview with an examiner, and it goes like this:
The test taker will be questioned about themselves and topics about family, studies, and interests.
A discussion on a posed subject where the candidate has one minute to think about before the examiner starts asking questions.
Additional questions on the previous topic to allow the candidate to speak freely in English.
What Are the Benefits of the IELTS Indicator Exam?
For test-takers
The IELTS Indicator test provides an opportunity to evaluate your ability in the English language by testing your listening, speaking, reading, and writing skills.
The exam can be completed online at home.
Many universities and educational institutions worldwide rely on the IELTS Indicator for application purposes.
This test is an official IELTS product that you can 100% trust.
For universities and education providers
It is an efficient way to measure the English reading, listening, writing, and speaking skills of potential students.
The IELTS Indicator is an official IELTS test that uses questions according to the same criteria by qualified IELTS examiners.
The IELTS Indicator is temporarily available in certain locations where the IELTS testing is suspended due to Covid-19.
Everything You Need to Know Before Booking the IELTS Indicator
Before you book the IELTS Indicator, there are a few things that you need to know:
The IELTS Indicator Academic exam will take place once a week.
During the test, the time will be strictly controlled. You can't have breaks or pause for later.
This exam is not a replacement for the in-person IELTS test. Meaning, the candidate will still need to take the IELTS exam at the test center to meet the requirements of the universities.
If you are not satisfied with your score, you can resit IELTS Indicator.
Who accepts the test?
Since the IELTS Indicator is not a test that you take in person, a few institutions may not accept the IELTS Indicator, but they will accept the IELTS. So before you book, make sure to check with your university or educational institution.
And please note that IELTS Indicator is also not accepted for migration to Canada, Australia, or New Zealand. Therefore, you need to find out what IELTS test scores are required to migrate to Canada.
We give you the same advice if you wish to migrate to Canada as a nurse.
Click here to find out if your university is accepting the IELTS Indicator scores.
The test fee and payment methods
The fee will be paid in U.S. Dollars.
The IELTS Indicator accepts local and international debit cards and issues credit.
Before you pay with a locally issued card, you will need to contact your bank.
The IELTS Indicator accepts Mastercard, VISA, JCB, American Express, Diner International, Discover, Google Pay, and Apple Pay.
You have to inform your bank before the transaction as it might be seen as an international payment.
The fee for the IELTS Indicator, including tax, is $149 USD.
Where Can You Take the Test and What Will You Need?
The IELTS Indicator is an online test, which means you can take it from the comfort of your home.
On test day, make sure you have the following things:
A comfortable and quiet space where you can't be disturbed.
A desktop computer or a laptop that meets recommended system requirements – PC or Mac only!
A stable and reliable internet connection.
The ability to install IEP (Inspera Exam Portal).
Wireless or wired headphones that provide good sound quality.
A good web camera.
Zoom application installed on the computer.
What Happens After Booking the IELTS Indicator?
Once you book the IELTS Indicator, you will receive the test date. But in case you want to cancel your application/ registration, ask for technical support, apply for a refund, or change your personal data, you have to fill this online application form.
Make sure to read the IELTS Indicator Refund, Cancellations, and Transfer Policy.
When and How Will You Receive Your IELTS Indicator Results?
After your Listening, Reading, and Writing test, you will receive an email within seven days with your results. Meanwhile, your nominated institutes will also receive your results electronically. So, make sure the school you are applying for accepts the IELTS Indicator scores.
In the email, you will receive an overall indicative IELTS score and the indicative score for each section to help you see your performance and where you need to improve.
Please check the reporting guide to know how to send your IELTS score to US universities if you need to do so.
Practice for All the IELTS Tests Online With GlobalExam
It's important to prepare for the IELTS Indicator test excessively. And to make sure you are well prepared, GlobalExam can help you. We are offering you an online test where you can train as if it's a real-life exam. It's the best (and easy) way to point out your errors and work on improving them.
GlobalExam is the first e-learning platform that is 100% dedicated to helping you prepare for all language skills and tests, including the IELTS, TOEFL, TOEIC, and more! Once you sign in, you will have access to a complete training program and allow you to track your progress, check your statistics, and follow a study plan that is personalized only for you (based on the date you will take the exam). Read the article "TOEFL Score To IELTS: Conversion Table And Test Comparison" to understand the scoring system for both tests.
We offer Premium Plans that will give you access to study and train for any language test to prepare you for all the questions, help you maintain your time, and get familiar with the test.
Plus, GlobalExam IELTS online preparation offers a free trial version as well, giving you an opportunity to try our website. There's no charge for a trial and you aren't required to sign up.
Are you still stressed about the IELTS Indicator test? Join us today and we will make it easier for you.