What is CLB?
Thousands of people emigrate to new countries every year. To obtain citizenship to a new country there are a variety of immigration criteria that may be required in order to successfully relocate. If you are moving to an English speaking country then one of these requirements will be proof of English language proficiency.
This is certainly true if you are seeking permanent residency in Canada, it is likely that you will be required to present a language test result as part of the application process – to show your current English language ability.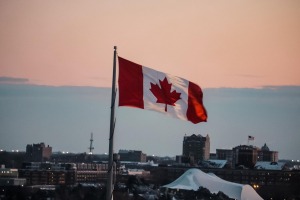 One example could be the CELPIP test, or you can also submit your IELTS test scors. Regardless of the exam you decide to sit for though, Canada has its own system to standardize language test results. The national standards used in Canada for measuring the English language ability of prospective immigrants to live and work in Canada is the Canadian Language Benchmark (CLB). The CLB uses a scale of 1 to 12 points to determine language level, whereas the IELTS test has a score of 1 to 9 for each skill section.
What IELTS score and corresponding CLB do you need for Canadian citizenship?
To apply for basic Canadian citizenship you would need to have an IELTS score of 4.0 or higher in speaking and 4.5 or higher in listening. This would equate to 5 CLB points. If you are applying to work then it is worth noting that you need to score at least 7 on the CLB to be eligible for Express Entry under the Federal Skilled Worker program. To achieve 7 CLB points you would need to get IELTS scores of at least 6 for all of the reading, writing, listening and speaking IELTS skills. It would therefore be wise to aim for 6.5 or 7 points in the IELTS test if you are applying to work in Canada.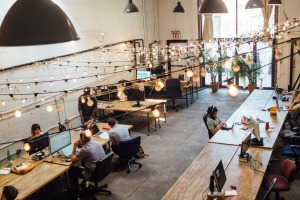 For some Canadian professions the IELTS level may need to be higher. Applicants for Nursing programs would need 6.5 IELTS points in reading and listening and 7 in writing and speaking. That's equivalent to a CLB of 9.
Are there easier ways to change the IELTS score to a CLB level?
To give some more general comparisons of IELTS scores to CLB – if you scored 5 points for most of the skills in the IELTS test then this would also correspond with a CLB level of 5. If you scored 5.5's for all the skills then you would achieve a CLB of 6. So a rough rule of thumb is that the IELTS score is usually 1 or 2 points below the CLB level. Thankfully there are also many online sites available which can help you to convert your IELTS test score to CLB points. Perhaps the Canadian official website is one of the best!
What score should I get?
If you want to study in Canada then you might need to have a higher level of language ability. For some of the top universities in Canada the required IELTS score is different to the citizenship requirements. Some universities, such as the University of Calgary, ask for a CLB of 9 or 10.  That's an average IELTS test score of 8 – with no skill below IELTS 7. Check out our strategies to get a better IELTS score.
Ultimately it is therefore advisable to check directly with the organization in Canada to which you are applying for to find out what IELTS score you will require for the position. Employers and educational institutions can set their own language requirements.
Online practice with GlobalExam
GlobalExam is an online platform that allows you to practice for IELTS, in order to achieve a high score. You'll find many exercises with question types, corrections, and you can follow your progress at any time.
Register now for free and try a free sample of the IELTS test!