The price of the IELTS test
As with most forms of education, the cost of the IELTS test is a consideration that will be important to people who are on a tight budget. The cost varies between test centres but generally most centres charge around $220 or £175 to take the exam.
Is there much difference in cost between countries?
Yes, the cost advertised in Indian centres for the IELTS test is lower at around $180 or £140 but much higher costs can be found in Austria and Switzerland at around $375 or £290.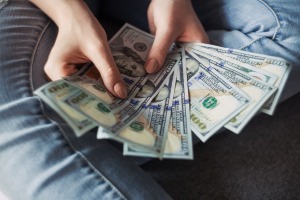 Since IELTS exam prices vary, you may be able to look for the best price in your area and book your test date there. Price isn't usually affected by date and IELTS exam fees are usually the same within one city. Searching neighbouring cities is more likely to get you some differences in price. With some careful searching of nearby cities you just might be able to save some money off the price of the exam. Make sure you check the validity of your test because you will have to retake it and pay again once it expires.
How can to find out what to pay at the chosen center?
To find out how much you will need to pay at your local centre, go to their website and find the registration section. Once you've clicked "Register," you'll get to the candidate registration page for the test site option you selected. There will usually be details of how much you need to pay to register for the IELTS there.
Is there any difference in cost between the Academic IELTS and the General IELTS test?
Most centres should have the same cost for the Academic test and the General test.  There may be some slight variations for the paper test and the online version. You might want to check which version of the IELTS to choose when appliying to Canadian universities or for a visa to immigrate in Canada and even if you wish to work as a nurse in Canada.
Is there any help with the costs?
Some countries, employers and councils do provide assistance with the cost of the IELTS test fee. For example, in Saudi Arabia, the Saudi Arabian Cultural Mission (SACM) may be able to reimburse the cost of the exam fees. Some professions have been eligible for reimbursement of test fees as part of some countries visa immigration process. If you are currently employed and you need a good level of English for your job then it is worth asking your employer whether they are willing to assist.
Is the cost of IELTS worth it?
As to whether the cost is worth it depends on why you want to do the test. If you need to do the test for immigration or employment purposes or to gain entrance to a university then maybe the test fee will pay for itself in the long run. If you just want to take the test out of curiosity then maybe the fee will be something you will need to think about.
Advices for your preparation
If you are only likely to be able to take the test once then it is best to give yourself plenty of time to prepare. Book your test when you feel confident that you have reached a good level in all of the skills and then study even harder before your test. This will ensure that you get the best possible score and will not need to take the exam again later.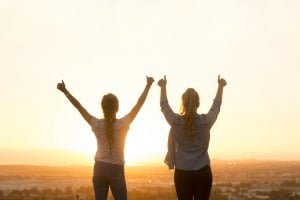 On GlobalExam, you can practice for the IELTS test in real exam conditions. You can track your progress and read some of our study sheets to close any gaps you may have.
Start training now for free just by registering !