What's on the IELTS Speaking module?
Having to take an English proficiency test such as the IELTS (International English Language Testing System) is certain to raise anxiety levels in even the most calm of persons. Having to sit for the speaking section doubly so. Understanding how the test works is a good way to alleviate this anxiety.
What is the IELTS speaking test like?
You answer questions from a certified examiner. The examiners are limited in what they can say and how they interact with candidates. The speaking test is interactive i.e. you are sitting in a room actually talking to a real person. That is actually a good thing as it is more natural.
What is the format?
The test is 11 to 14 minutes long. There are three parts.
Part 1 of IELTS Speaking consists of questions about you, family, work and your interests. It is meant to relax you and get you talking.
Part 2 of IELTS Speaking consists of speaking about a given topic. The examiner will give the candidate a task card. The card asks you to speak about a particular topic. There are points that you should cover in your talk. You will have one minute to prepare. Then you will have to speak for one-two minutes. Don't speak for less time, you will lose marks. The examiner will stop you after two minutes.
Part 3 of IELTS Speaking consists of a longer discussion that is related to the topic of Part 2. This is the part where you get the lion's share of your score. You need to go into depth and provide reasons, examples and analysis.
Understand the purpose of the test
The IELTS Speaking test is designed to assess a wide range of skills. The questions and topics are not intended to test how clever you are. Often, candidates will encounter a topic, and say, "This is a stupid topic." Nevertheless, thanks to this topic, the examiner will be able to assess your language level.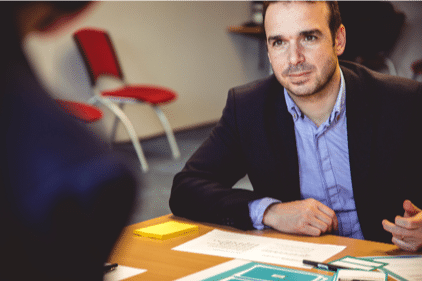 IELTS is a proficiency test and as such the speaking topics and questions are meant to elicit a speaking sample from a candidate.
What you need to do
Basically, the IELTS speaking test gives you the opportunity to communicate opinions and information on everyday topics and common experiences. You need to speak at length on the given topic while using appropriate language for the topic. You must organize your ideas in a coherent manner and justify your opinions with suitable examples and analysis. It isn't about being right! Additionally, you need to demonstrate an ability to speculate as you might in a university seminar or business meeting.
What are the topics like?
There are dozens and dozens of topics; however, none of them require specialized knowledge. You won't be asked to describe an engineering or medical process, for example. Topics tend to be based on issues that frequently appear in English language media.
Remember, Part 1 topics are introductory in nature. They are the simplest part. Part 2 topics tend to be of a personal nature. You may be asked to describe a family member you admire or a festival in your country. Part 3 requires you to discuss, speculate and explain, regarding the importance of family or how festivals define our society. This section will make or break your score.
How do they score the speaking test?
Certified examiners assess your speaking. When you have your interview, it will be recorded and assessed later. The examiners who listen to your recording are given a rubric with the criteria for scoring on it. They must adhere to the rubric and criteria.
There are four parts to the criteria. You will be marked on the four criteria of the IELTS Speaking Test.
This is your speaking speed and ability to make sense.
This is your vocabulary. Do you use a wide range of words?
grammatical range and accuracy
This is your ability to use a range of tenses and sentence structures accurately and clearly.
This is how well you can produce the sounds of English.
Examiners report your score in 'bands.' Bands are a set of descriptors for a level. The bands range from 1-9. A band-one score would mean that you didn't say anything. The candidate sits there. A band-five score would be a person who can speak English but has a limited range of vocabulary and grammar, and makes many small errors. A band-nine score would indicate a speaker who has an essentially native-like level of speaking.
For more information on the other sections of the test, check out these articles:
How do I prepare?
Practice, practice, and more practice is a good beginning. There are numerous books, websites, courses, and tutors out there to help you. There is an abundance of useful advice and tips. On GlobalExam, you can practice online for the IELTS in real exam conditions. Indeed, all the content is developed by IELTS teachers, so the questions types will be the same on the day of the exam. The platform is interactive, it has a timer and all your answers are saved automatically, to give you your score, along with the corrections at the end of each exercise.
The advantage of online training is that you can practice whenever you want, on any device that has an Internet connection! Check out our trial version for free, you just need to register to have access to a full mock exam!