Non-native speakers are often required by academic institutions to take the IELTS test to assess their level of English. The IELTS Speaking Test is essential when you enrol in an English-speaking university. Here, we answer your questions about the test.
In this article, you'll learn:
What the IELTS speaking test is

How the IELTS speaking test is structured

Examples of you can expect during the test

How to get the best results thanks to GlobalExam's tips.
So, all eyes on the IELTS Speaking test. Here we go!
Please note that the Speaking Section is the same for both the IELTS Academic and the IELTS General tests.
You could refer to these articles for more information about the IELTS test sections:
What Is the IELTS Speaking Test and What Happens When You Take It?
The IELTS test evaluates your level of language comprehension as well as written and oral expressions. The Speaking test takes place with the examiner, which is different from other official English exams such as the TOEIC or the TOEFL for example.
During the Speaking Test, you'll answer questions from a certified examiner and will have a guided conversation with them. Keep in mind that you are the one being evaluated. Therefore you're going to be talking way more than the examiner, who is mainly there to listen to you.
To get a good score at the Speaking test you need to acquire automatic language skills. In addition, you will earn points for your accent and pronunciation.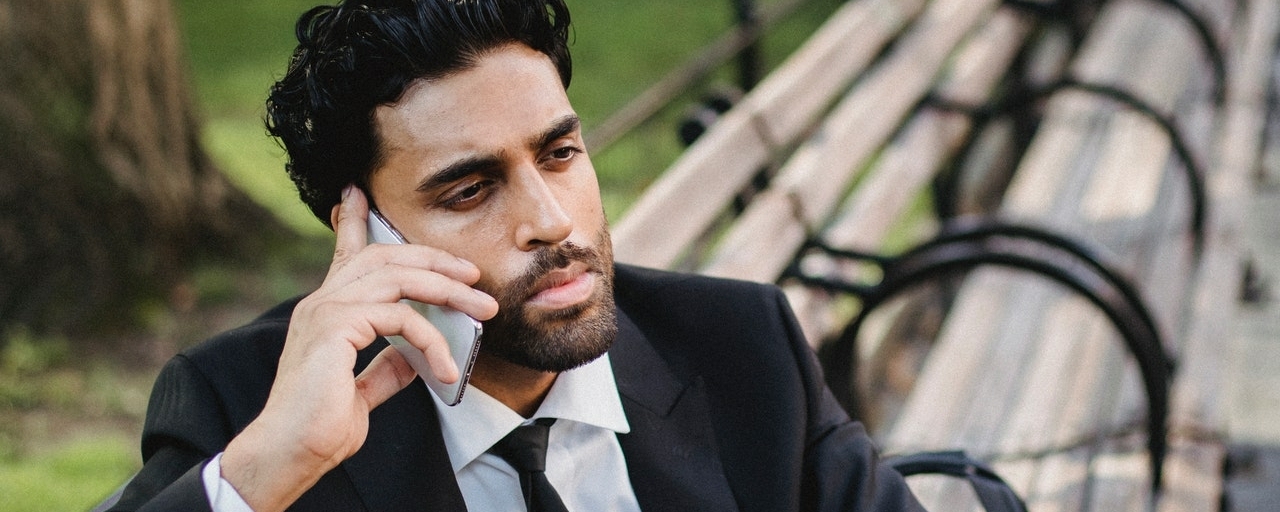 IELTS Speaking Section: What Is the Format of the Test?
The test is 11 to 14 minutes long. There are three parts.
Part 1 of IELTS Speaking consists of questions about you, family, work and your interests. It is meant to relax you and get you talking.
Part 2 of IELTS Speaking consists of speaking about a given topic. The examiner will give the candidate a task card. The card asks you to speak about a particular topic.
There are points that you should cover in your talk. You will have one minute to prepare. Then you will have to speak for one-two minutes. Don't speak for less time, you will lose marks. The examiner will stop you after two minutes.
Part 3 of IELTS Speaking consists of a longer discussion related to topic Part 2. This is the part where you get the share of your score. You need to go into depth and provide reasons, examples and analysis.
Take a look at our free IELTS Speaking Section practice tests if you wish to prepare effectively.
IELTS Speaking Band Score and Marking Criteria
Certified examiners assess your speaking. Your interview will be recorded and assessed later. The examiners who listen to your recording are given a rubric with the criteria for scoring on it. IELTS speaking band score ranges from 0-9. To improve your chances of as high a band score as possible, it is important to understand the Speaking Test format, and the four criteria that decide your band score:
Pronunciation  –  you can pronounce words and express your ideas with appropriate stress, intonation, and rhythm
Lexical Resource  –  you use words appropriate for a given topic, and can communicate clearly even when you forget a specific word or phrase
Grammatical Range and Accuracy  –  you can form sentences with multiple parts (clauses) using correct pronouns and verb tenses
Fluency and Coherence  –  you can speak comfortably (without long pauses or confusing links between ideas) and be understood easily
| Band | Fluency and coherence | Lexical resource | Grammatical range and accuracy | Pronunciation |
| --- | --- | --- | --- | --- |
| 9 | speaks fluently with only rare repetition or self-correction and develops topics fully and in appropriate manner | uses idiomatic language naturally and accurately | uses a full range of structures naturally and in appropriate manner | uses a full range of pronunciation features with precision and subtlety and is effortless to understand |
| 8 | speaks fluently with only occasional repetition or self-correction | uses less common and idiomatic vocabulary skillfully, with occasional non accuracies | produces a majority of error-free sentences with only very occasional basic/non-systematic errors | sustains flexible use of features, with only occasional lapses and is easy to understand throughout |
| 7 | may demonstrate language hesitation at times, or some repetition and/or self-correction and uses a range of connectives and discourse markers with some flexibility | uses some less common and idiomatic vocabulary and shows some awareness of style and collocation, with some incorrect choices | frequently produces error-free sentences, though some grammatical mistakes persist | shows all the positive features of Band 6 and some, but not all, of the positive features of Band 8 |
| 6 | is willing to speak at length, though may lose coherence at times due to occasional repetition, self-correction or hesitation | has a wide enough vocabulary to discuss topics at length and make meaning clear in spite of illogical choices and generally paraphrases successfully | may make frequent mistakes with complex structures though these rarely cause comprehension problems | can generally be understood throughout, though pronunciation errors on individual words or sounds reduces clarity at times |
| 5 | produces simple speech fluently, but more complex communication causes fluency problems because of repetition, self correction and/or slow speech | manages to talk about familiar and unfamiliar topics but uses words with limited flexibility | produces basic sentence forms and uses a limited range of more complex structures, but these usually contain errors and may cause some comprehension problem | shows all the positive features of Band 4 and some, but not all, of the positive features of Band 6 |
source: https://www.ielts.org/-/media/pdfs/speaking-band-descriptors.ashx?la=en
Top 5 IELTS Speaking Tips
Here are our top 5 best IELTS Speaking Tips:
Speak English every day.
Just a  little practice will help improve your English-speaking skills gradually more than waiting until you have your weekly IELTS class.
If you don't understand, just ask.
The IELTS Speaking test should be like a normal conversation between 2 people. So, if you don't understand a word, just ask the examiner to explain what it means. You can also ask them to repeat a question.
Do a 24-hour English warm up.
Most  IELTS students need 10-15 minutes to 'warm-up', just like an athlete. So it's best to warm up before your IELTS exam. Why not speak, write, read and listen to English for 24 hours before your IELTS Speaking test? It will make a huge difference to your score.
Give full answers.
You need to show the examiner how good your English is. So, where possible, try to extend your answers with explanations and examples. Avoid answering 'Yes' and 'No', show the examiner how good your English is.
Correct your mistakes.
If you make a mistake – and people do all the time, especially when they are nervous in an exam  – just correct it.You'll show the examiner that you do know your grammar and vocabulary. Just repeat the sentence correctly.
What Is the Examiner Looking for in the Speaking Test?
Knowing what the examiner is looking for will help you to 'tick' the points that will improve your score, and avoid wasting time and energy on things that the examiner doesn't care about.
Your examiner DOES NOT care about:
How many answers you have memorised.
How many 'big'/'fancy'/'high-level' words you know.
How many different grammar structures and tenses you know.
How 'British' or 'American' your accent is.
The examiner DOES care about:
How well you can communicate through spoken English.
That's it!
The examiners in the IELTS Speaking want to know you can communicate in English, and the examiner will encourage you to keep speaking. There are 3 parts to the Speaking test.

IELTS Speaking Part 1 Topics, Questions and Answers
Part 1 lasts 4-5 minutes.
You'll be asked general questions about yourself, familiar topics such as home, family, work, studies and interests. For example:
Home
Q: Where is your hometown?

A: My hometown's in Peru, it's near the capital, Lima. It's not that far from the coast.

Q: Is there much to do in your hometown?

A: Oh yes. If you like going out in the evening there are a lot of good restaurants and bars.If you like nature, there are lots of things to do by the sea, which is easy to reach.
Studies
Q: What are you studying at the moment?

A: I'm studying Physics at university. It's a four year course, and I started it three years ago, so I have just one year left. I'm enjoying it a lot, so I will be sad to finish.

Q: What do you like most about your studies?

A: We learn about how the universe works, but I like learning about how much we don't yet know. It's amazing how many things we still need to learn.
Work
Q: What is your job?

A: I currently work as an office manager at a large marketing company. I've been in the job for about five years now. I'm usually assigned to work with a specific business in order to improve their sales through various marketing strategies.

Q: Do you have to work with other people?

A: Oh yes, all the time. It's a big office and we all have to work as a team if we want to achieve results. I have colleagues I need to liaise with such as the graphic designers and I also have administration staff who work under me. And of course I also have to work alongside the companies that we provide marketing for. So yes, I definitely have to work with other people.

Q: Do you think you will change jobs in the future?

A: Well, that's not something I'm thinking about at the moment as I really enjoy what I do and it's a really good company to work for. The pay is good and they have other good benefits such as flexi-time and end of year bonuses. But that said, change is always a good thing, so I can't see me being there forever. I'm sure I will change one day.
Leisure time
Q: What do you like to do in your free time?

A: I do quite a lot of sport actually. I play football mostly – on Wednesday nights and Sunday afternoons with a local team. I also play tennis and squash when I can but I don't really get the time to do them as well every week. I work quite hard at the moment, so I don't get a lot of free time unfortunately.

Q: Have your leisure activities changed since you were a child?

A: Not a great deal actually. I used to love playing football when I was young as well – I played a lot at school. Though of course I did all the other things kids loved to do such as going out on bike rides after school and things.
IELTS Speaking Part 2 Topics and Questions
Part 2 lasts 3-4 minutes. You will have 1 minute to prepare a topic before speaking for up to 2 minutes. The examiner will then ask one or two questions on the same topic to finish this part of the test. For example:
Describe a major decision you have taken in your life.
You should say:

What the decision was
What other choices were available to you
Why you made the decision you did
And explain if you think the decision was a good one.

---

A really important decision I've made recently is to study abroad, which is the reason I'm here talking to you now. No-one from my family has ever had the chance to study abroad before. My parents were actually hoping I'd start working for our family textile business as soon as I graduate. I think it's too soon to join the family business though. I really want to study marketing – especially fashion marketing – and English so I can sell our company products to buyers all over the world. If I study fashion marketing in the UK, I can learn how to do business in the fashion industry, which is of course very competitive and fast-moving. As for whether it was the right decision, I'm pretty confident it was and I can't change my mind now anyway because I borrowed money from my parents to pay for my tuition. I'm going to do my best to finish my course and I will go back to my country with new ideas that will help expand our business.
IELTS Speaking Part 3 Topics and Questions
Part 3 lasts 4-5 minutes. You will be asked further questions connected to the topic in Part 2. These questions will allow you to discuss more abstract ideas and issues. For example:
Q: Do you think good decision-making can be taught?

A: Well, if you go to a bookstore you'll see lots of self-help books that claim to teach decision-making. I'm not sure any of them are effective though. I suppose it depends on the type of decision you mean. If it's a business strategy, then I'm sure some decisions are better than others and business schools teach this. But if it's a moral issue then I'm not sure anyone can claim to know the right decision, so how could anyone teach it?
How To Prepare for the IELTS Questions Online With GlobalExam
Practice, practice, and more practice is a good beginning. There are numerous books, websites, courses, and tutors out there to help you.
On GlobalExam, you can find practice tests online for the IELTS in real exam conditions. Indeed, the content is developed by IELTS teachers, so the questions types will be the same on your test day. When you take the real test, you'll be familiarized with the structure and questions.
The platform is interactive with a timer. All your answers are saved automatically to give you a score, along with the corrections at the end of each exercise. Each exercise and mock exam is marked, and the results are automatically recorded so you can see your progress.
You can compare your IELTS score from the beginning with the score you achieved after effective preparation. And you can take the equivalent of a complete mock IELTS test for free, just register!
IELTS specific vocabulary and grammar sheets are also available to help you improve your knowledge. There is an abundance of useful advice and tips on GlobalExam. Find iut online the IELTS test center location nearest to you.
The advantage of online training is being able to practice whenever you want, on any device that has an Internet connection! Check out our trial version for free, you just need to register to have access to a full mock exam!