How is the Writing exam structured?
The IELTS test is divided into 4 sections: Listening, Reading, Writing and Speaking. The Writing section of the IELTS exam lasts one hour and it consists of two parts, Task 1, in which you must write a minimum of 150 words, and Task 2, in which you must write at least 250 words. You should allow yourself 20 minutes to complete Task 1 and 40 minutes to complete Task 2.
The texts that you need to write will be different, depending on if you are doing the Academic exam or General Training.
Task 1: Academic
On IELTS Writing Task 1, you will be presented with one or two graphs and you will be asked to summarise the information presented in them using formal language.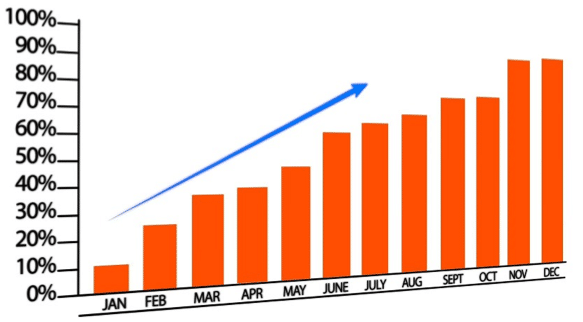 You are asked to select the main or most important features of the graph and describe them in appropriate detail. You are also invited to make comparisons where relevant. You only need to report on the factual information contained in the graph, you do not need to interpret the data, make speculations or explain possible reasons for the trends in the data.
Task 1: General Training
You will be presented with a situation and asked to write a letter containing specific points.
You will be directed to write to a specific person, who could be a friend, a colleague, or someone in an official position. You will need to choose an appropriate tone when writing to the person, so your letter might be informal, semi-formal or formal.
You should open your letter with a suitable greeting, such as "Dear…" and sign off appropriately, for example, "Kind regards".
Task 2: Academic and General Training
For the Task 2 of IELTS Writing, you will need to write an essay in response to the topic introduced in the question. The task is the same for both the Academic and General training, however a wider range of topics are tested in the Academic test and the wording used in the question might be more difficult.
In both cases, you will need to explain your position in relation to the question and support your answer with reasons and examples. You are also encouraged to make use of your own knowledge or experience.
Scoring
The examiner will mark your writing with reference to very strict criteria which are divided into four categories. For Task 1 and Task 2, three of the criteria are the same: Coherence and Cohesion, Lexical Resource, Grammatical Range and Accuracy.
What are the types of criteria?
Coherence and cohesion is about how your text is organised.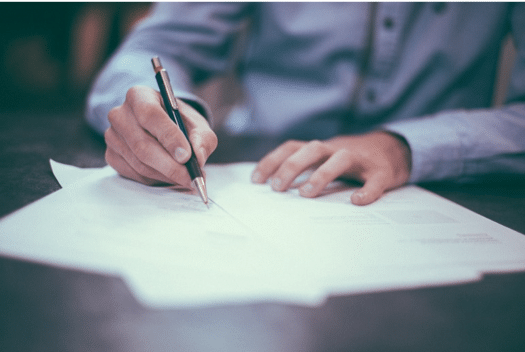 Is there a logical progression from the beginning to the end? Do you use paragraphs appropriately? Are your sentences well connected and can you link ideas? Do you use a lot of repetition?
Lexical Resource is about the variety of vocabulary you use. Do you only use common words or do you use words that are related to specific topics or situations? Do you use words in appropriate context? Are you aware of how certain words are used together, for example "make a suggestion" rather "do a suggestion"? Do you spell words correctly?
Grammatical Range and Accuracy is measured by the variety of grammatical structures you use. Can you use complex structures such as conditionals, modal verbs, past tenses and the passive? Or do you use simple structures such as present tenses? Do you make many grammatical errors?
What are Task Achievement and Task Response?
For Task 1 you will also be graded on Task Achievement. For General Training this means making sure that the purpose of the letter is clear, addressing all the points and writing in an appropriate tone. For Academic, this means how successfully you present a clear overview and then select and explain relevant information from the graph.
In Task 2 you will receive a score for Task Response, this is an evaluation of how well you respond to the question or statement presented to you. You need to give a developed response to all the parts of the question, offer a clear opinion and a range of ideas that are supported by relevant examples.
For both Task Achievement and Task Response, word count is also an important factor. If your text is too short, this will reduce your band score.
How will my band score be calculated?
You are given a band score for each criteria, the maximum band score you can achieve is 9. The criteria are all equally important, so if you score 5 for both Grammatical Range and Lexical Resource, and band six for both Task Achievement and Cohesion and Coherence, your final band for Task 1 will be an average of the four scores, Band 5.5.
Exam day advice
You should pay close attention to time and dedicate more time to Task 2. Your score for Task 2 accounts for 67% of your final band score.
Spend at least five minutes planning your essay before you start writing.
Use a good variety of linking words to extend your ideas (however, despite, additionally, therefore, for example etc.)
Make sure you write a conclusion as you will get a lower band score if you do not write one.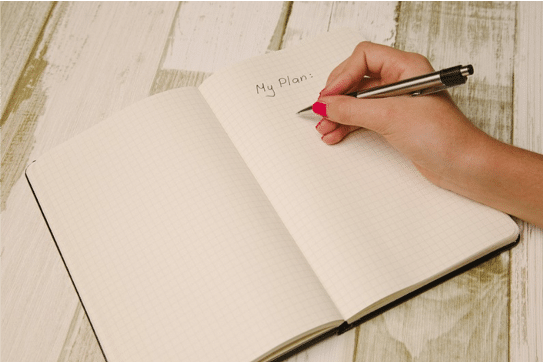 How GlobalExam can help you to prepare for IELTS
This article explains the differences between the General Training and Academic exams for your reference. On the GlobalExam platform you can prepare for Task 1 and Task 2 of the Academic exam, although some of the Task 2 questions will also be suitable for practice of the General Training.
GlobalExam gives you access to writing exam questions which are graded from easy to difficult. You can submit your own answers and have them graded by a teacher. The questions are also accompanied by a model answer, as well as model essay plans and key language to improve your writing skills.