In this article, we share all of our top tips for acing the IELTS test. Read on to find out about:
Preparing for the IELTS
Advice for the day of the exam
Classic mistakes to avoid
If you're preparing for the IELTS, look no further! This is your go-to guide for all the best IELTS tips and tricks. 
IELTS Tip And Tricks To Be Well Prepared
If you've decided to take the IELTS, you'll have realized that it's a serious exam that requires some proper preparation.
Test dates can be hard to come by and there is a fee too, so make sure to follow our IELTS tips and tricks to make sure you go into your exam fully prepared:
Know your weaknesses: there are four skills tested – listening, reading, writing, and speaking – so take an assessment test first to identify how to best prioritize your preparations.
Know how the exam works: familiarize yourself with the IELTS by studying with IELTS-specific exercises so that there are no surprises on test day.
Practice using mock papers: taking timed practice tests with real IELTS questions is one of the best methods for preparing for the real thing.
Make a plan for the exam: you should have a clear idea of how you will use your time in the exam and the techniques you will deploy when faced with any question.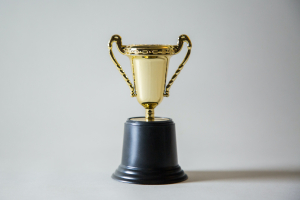 We have written an article about IELTS test centers in Canada and many other places in the world!
Overall Tips To Follow On The day Of The Exam
The key to success is in the preparation, which includes preparing for the test day itself. Taking a test in formal exam conditions can be stressful, so it's important to make sure you're ready for it.
One of the most difficult aspects of test day is time management. It's crucial that you work through the whole test and move through the tasks at a steady pace. Set yourself time limits for each question and task so that you can nudge yourself to move on if you've lingered too long.
If you manage your time well, you should have a few minutes at the end of each task to check your answers. This is crucial: use that time to make sure you have followed all the instructions correctly and haven't missed anything.
One of our top IELTS tips and tricks is to avoid stress at all costs. Get an early night before test day and keep your head: remember that stressing out about not understanding a question will only make things more difficult. Stay calm and if you don't know something, move on.
IELTS Reading Tips
In the Reading section, you will be faced with several texts dealing with different subjects. The extracts can be quite long, and each one will be followed by a set of questions. Here are our two top IELTS Reading tips and tricks for making it through:
First of all, don't read the whole text. There simply isn't enough time to read all of the texts in detail. Instead, begin by reading the questions to understand what information you are looking for, then go back to the texts to find it.
Secondly, identify the keywords from the question and use them to home in on the relevant part of the text. You should be able to scan the text and spot the specific sections that will help you answer each question.
IELTS Speaking Tips
For the first part of the Speaking section, you will be required to introduce yourself to the examiner and answer some simple questions about yourself. One of our top IELTS Speaking tips is to prepare this section in advance.
For the second part, you will be asked to speak on a topic assigned to you by the examiner on a task card. You will have a couple of minutes to prepare and it's important to use that preparation time wisely. Our IELTS tips and tricks for the Speaking are:
Do not write a script: prepare to speak spontaneously using some keyword prompts
Respond to every instruction on the task card
Brainstorm relevant vocabulary to your topic
Make sure to balance your response and consider different points of view
Then, the examiner will engage you in a discussion for the third part of the Speaking section. In this part, it's particularly important to listen carefully to the questions they ask you and take a moment to think before responding.
Our final IELTS tips and tricks for the Speaking section include:
Speak clearly
Speak slowly
Pay attention to your pronunciation
IELTS Listening Tips
For the Listening section, you will hear the recordings once and once only. This means that there are no second chances you must be ready from the word go. Luckily, we have more IELTS tips and tricks to get you through.
The first of our IELTS Listening tips is to use the time before the recordings are played to read the questions carefully. Identify the questions words – who, what, when, how – and study the vocabulary. This will help you anticipate the kinds of situations you will encounter and what information to listen out for.
When the recordings start, take notes as you listen. This is your only chance to hear the recordings, and a few keywords could help you fill in the blanks during your checking time at the end.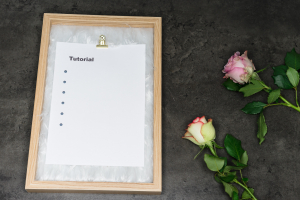 IELTS Writing Tips
The Writing section can be one of the trickiest for students. Your writing will be marked against four criteria: task achievement; coherence and cohesion; lexical resource; and grammatical range and accuracy. So here are our top IELTS Writing tips to help you survive it…
"Task achievement" means answering every aspect of the question. Make sure you read both task questions carefully and respond to all the prompts. If they provide a statistic or statement, comment on it. If they ask for your opinion, make sure to give it.
"Coherence and cohesion" is about structure. Writing your responses in an organized way is essential: divide your answer into clear paragraphs and use structural markers to guide the examiner through.
Vocabulary and grammar are important too. Showing off your range of vocabulary and familiarity with advanced grammar structures is a great way to score points, but if you're in doubt, keep it simple but correct.
Finally, let's talk about handwriting. You will be writing your responses by hand, so it is essential that the examiner can read your writing!
What Not To Do On Test Day
So now we've shared our IELTS tips and tricks for what you should do on exam day, let's talk about what you shouldn't do.
The first obvious no-no is cheating. The IELTS is a serious exam and you will take it under strict exam conditions. This means no peeking over at your neighbour's exam paper or writing notes on your hand.
It should go without saying but it's worth noting: no phones are allowed. Even if you don't intend to use your mobile phone to cheat, make sure you don't have it on you in the room. If it goes off during the exam, you could be heavily penalized.
The IELTS is an English exam and they're looking to test your knowledge of the language, including reading comprehension and vocabulary. This means no helping hand from a dictionary. 
Last but by no means least: do not ignore the exam instructions. Each task will come with an instruction, guiding you as to how many words to write, or whether to choose a letter or a number, for example. It is crucial that you follow these instructions to the letter: if you give a correct answer in the incorrect format, you'll end up losing valuable marks.
Preparing For The IELTS With GlobalExam
We've said it already, but we'll say it again: preparing for the IELTS with IELTS-specific revision materials is one of the best preparations you can do to ensure success. Luckily for you, GlobalExam has the solution for doing just that.
When you join GlobalExam, you're joining a community of language learners preparing for exams. If you want to improve your English specifically with the IELTS in mind, we've got a whole range of materials to help you do so.
Polish up your grammar and vocabulary using our study sheets, and test your progress using our revision exercises. Then, transform your English knowledge into IELTS preparation.
We've designed a whole set of IELTS-specific study exercises to prepare you for test day. Study when you want, where you want, and what you want: whether you're targeting listening, reading, speaking or writing, you can find dozens of example questions and exercises on GlobalExam.
When you're ready, you can even take graded mock tests under real conditions to see how you're doing and to get an idea of your projected grade.
Preparation is the most important of all the IELTS tips and tricks we can give you, so it's time to get started before registering to the test!
Once you've aced your IELTS exam, do not forget to send your IELTS score to universities that require to pass the test.