Sitting a language exam can sometimes be challenging and IELTS is no exception. Here is a testimonial of a candidate with tips to pass the exam with flying colours!
You are thinking of sitting the IELTS exam and you don't know where to start? You still haven't found your way through IELTS, and you need some help? This testimonial summarizes the main points you need to know before D-day and answers all your questions about the exam format, registration and the training materials.
Let's take a look at my experience as an IELTS candidate and some advice you could make use of for your exam day.
What Is the IELTS Exam and Why Did I Register for It?
IELTS, short for International English Language Testing System, is a test which assesses both your receptive and productive skills, including your listening, speaking, reading and writing abilities. If you are interested in working, studying or migrating to an English-speaking country, you should take this test.
IELTS is graded with bands from 1 to 9. Each section of the test will be assessed with a band, and the average of these scores represents the overall band score. For example, if your band scores are the following: 6 in Reading, 5 in Listening, 7 in Writing and 6 in Speaking, then your overall score would be 6.
As a student in Mechanical Engineering, I had to take the TOEIC test to enroll in Engineering school, but when I decided to go to Canada it was no longer valid and, more importantly, was not accepted by the university that I wanted to go to.
It was my goal of joining the University of Michigan (Canada)'s prestigious College of Engineering that led me to sitting the IELTS Academic test in October 2016. The minimum score required was 6.5, but my TOEIC score (750/990) corresponded to an IELTS band score of 6. I therefore had to go from CEFR level B2 to level C1. First step: register, then revise.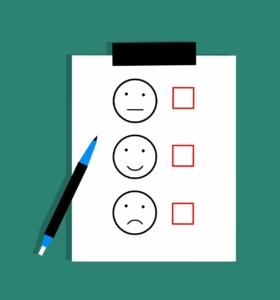 How did I register for the IELTS?
Following my research on the internet, I noted that it was necessary to enroll a while in advance to get the session that suited me best, especially because the oral tests (Speaking) do not necessarily take place on the same day, depending on the IELTS exam center. I thus went to the British Council website soon after to register for the IELTS Academic, which I did by following GlobalExam's IELTS registration guide, knowing that I would have time to prepare before the exam date.
Note: Although the British Council offers a French version of its website, the registration platform is only available in English!
I could sit the IELTS in my city, at the British Council's centre in Lyon! I know that the British Council does not have many exam centres in France (only 4 cities), but some of my classmates could sit the exam in other accredited institutions. If you need any help, do not hesitate to contact the British Council!
Having decided to register 2 months in advance (as advised), I managed to get a date that suited me perfectly, but 66% of the places for that session were already taken, so I strongly advise you to register as early as possible!
How Much Did I Pay for the IELTS Test and by Which Method?
The simplest way to register for me was online. After having found the right location to sit the IELTS on the British Council website, I was required to pay a test fee of 240 euros. Watch out from fraudulent websites and make sure you are on the appropriate site to complete your registration.
In my registration process, I had to choose the test format (I chose IELTS Academic), and then I selected the date and the location of the test. In the remaining steps, you will be asked to fill out a form with your personal information. After the confirmation of my payment, my registration was complete.
What Training Materials Did I Use to Practise For the Test?
For the first three weeks, I practised with a book that I borrowed from the language centre at my university… Well, I tried! This method was not adapted to me as I prefer to use computers, so I searched for a way to prepare for the IELTS Academic test online.
As a result, I discovered GlobalExam, "a platform offering hours of online training for the IELTS Academic and General Training tests", which seemed very interesting to me! I started with a free training programme to test it out… A success! I was much more motivated to study when using the platform than when I used books so I signed up to the 30 day subscription.
I appreciated being able to alternate between targeted exercises and mock exams (taken under real exam conditions), so I could both progress in English and prepare myself for the specific format of the test. .
Each type of exercise and exam provides a detailed explanation of each question and a complete correction that could help you spot your weakness points, and no worries, all your scores and statistics are saved and are available in the statistics tab at any time.
Thanks to these statistics, you will be able to find the areas you need to work on, say, vocabulary or present tenses. A guided course is also available on the platform within a specific time period and goal. I could have really done with this 3 years ago when I was preparing for the TOEIC exam with books. GlobalExam also have many IELTS preparation and resources available such as vocabulary and grammar study sheets, or tips for your training.
What Happened the Day I SAT the IELTS Academic Test?
Finally, the month of October arrived as did the day of my written exam sections!
Although I did not have the habit at school, I arrived at the exam centre in advance – it's always safer. It seemed that everyone had adopted the same strategy, in order to have a little margin of time and get into the right frame of mind (by revising, relaxing, etc.)
The examiners first started by calling us up one by one and checking our supporting documents (confirmation letter, ID, etc.). They explained the morning's schedule to us, and the rules we needed to follow:
The three written sections take place in the morning
It is impossible to take a break between the different Writing section questions (3 essays)
The candidates are only permitted to bring their ID and a bottle of water (without a label) into the exam hall. Food and mobile phones are prohibited, while writing materials are provided. All other personal belongings are left in a locked room.
Fun fact: The invigilators walk between the rows to sharpen pencils!
I sat the written sections on a Thursday, and the oral section on the following Saturday.
What Are My Advice and impression on that day?
I will now give you my advice and my impression of each section.
Listening: Thanks to watching my favourite American TV series, and GlobalExam's practice exercises, I felt comfortable with this section! A word of advice all the same: read the instructions well before the audio excerpt begins and watch out for any trick questions!
Reading: The three texts are rather long and are accompanied by 10 questions each, so there is no time to lose!
Writing: This was the section for which I had undoubtedly revised the least, which was a mistake because I spent 40 minutes writing my argument – Writing Task 2 requires a great deal of concentration!
Speaking: This takes place face-to-face with an examiner who asks you quite general questions. For one of these, you will have several minutes to prepare. I had prepared my answers a little too much – the test is designed to prevent candidates from doing this. In the end I could have done better but I still did alright!
When And How Will I Receive My IELTS Test Results?
I left the written exams feeling quite confident but I was not able to relax until I finished the oral test on the following Saturday!
I received my results by post two weeks later. I managed to get:
Listening: 8
Reading: 7.5
Writing: 6.5
Speaking: 6.5
Total: an IELTS score of 7!
Therefore, I can go to the University of Michigan (Canada) next semester!
To all those like me who are going to sit the IELTS test, I advise you, even if you already have a good level of English, to:
Learn about the IELTS test format, with the notes for each section, particularly the notes for each exercise
Actively prepare yourself!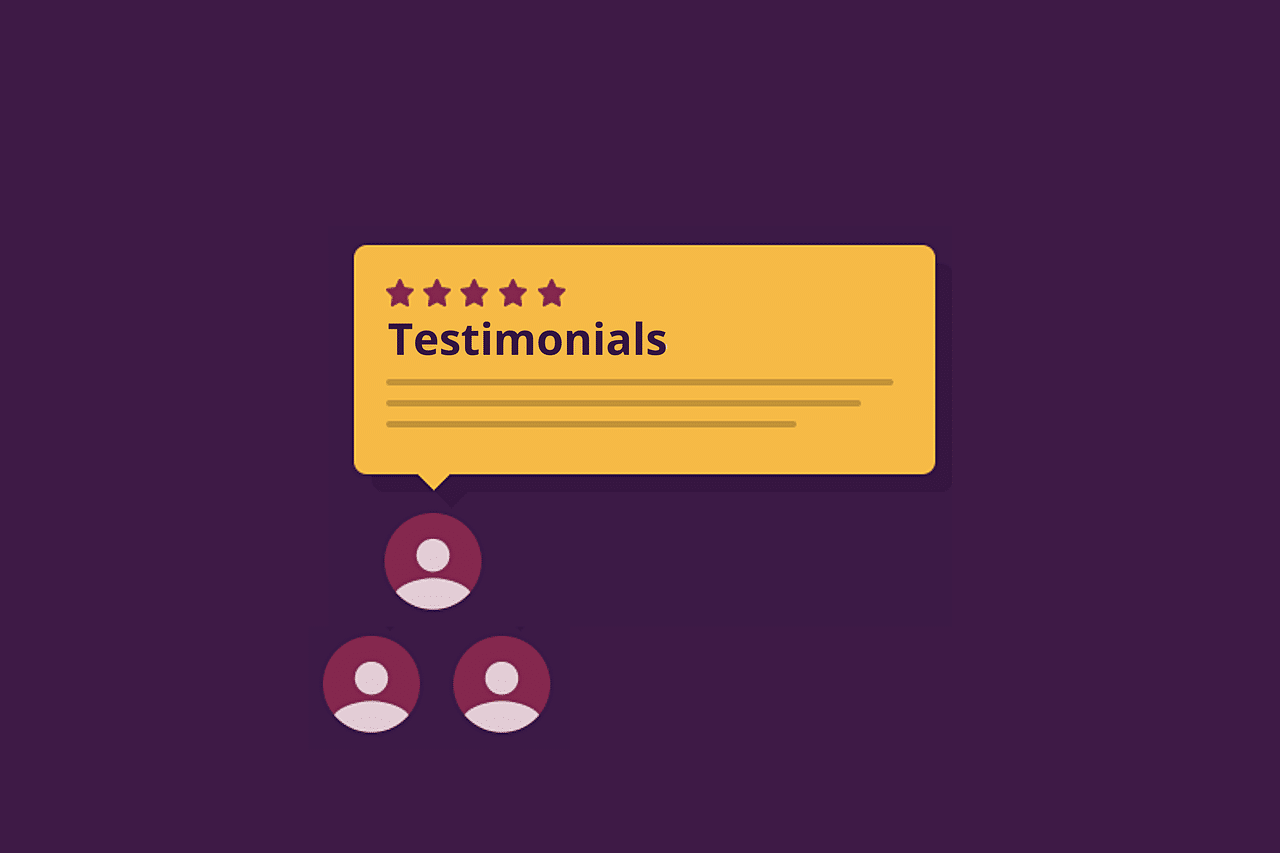 Tips and Tricks to Ace Your IELTS Exam That Helped Me
It can be challenging to achieve a high score in IELTS, especially if this is your first language test, but here are some tips which were of great help to me:
Listening test tips
Use the time you are given before each listening track to carefully study the questions and predict what you might hear.
Check your spelling after you answer the questions. If your answer is spelled incorrectly, it will be marked wrong.
Make sure you know how to say all the letters of the English alphabet. In the Listening section, you will sometimes be required to write information, such as names and addresses, that have been spelled out for you.
The English accents are varied in the Listening part, so try to become familiar with them by searching for national radio stations from the US, the UK, Canada, Australia and New Zealand.
Take notes as you listen to the recording and watch out for the distractors!
Reading test tips
It is important to remain within the time limit given to you in this section. Read the passage as quickly as you can and find the type of information you need to answer the questions.
A good way to save some time is to skim through the text and read the topic sentence of each paragraph before you look at the questions.
If a question is taking you too much time, move on to the next one.
At the end of each part, proofread your work and check if there are any spelling mistakes.
Writing test tips
Make sure you write the appropriate number of words you are required to do in each task.
Use varied structures and patterns to make your writing more interesting. Fronting and inversion, for instance, are great ways to improve your writing.
Keep in mind that all types of writing tasks require a well-organized and well-planned outline.
Speaking test tips
Your body language plays an important role in your Speaking test, so maintaining eye contact with the examiner is essential.
Your answers should be natural and not prepared. The examiner will know in case you try to give a prepared speech.
You should answer the questions by giving examples and arguments. If you are given a Yes/No question, you should not simply respond with Yes or No.
Practice and train for the IELTS Online With GlobalExam
Just like any other language test, IELTS needs preparation. Both your language skills as well as your knowledge and familiarity of the test are important. That is why GlobalExam is the ideal preparation platform for you to become more familiar with the test format and improve your English level at the same time.
Practice IELTS using the various tools and exercises provided by the website in which you can find personalized exercises and feedback!