What are the steps to success?
We're going to tell you some ways that you can help yourself succeed on the IELTS exam. Knowing where to start and which resources to use can be difficult when you are preparing for a language exam.
If you have studied in high school, college or university, probably a teacher or professor assigned readings and materials to you, so when it was time to prepare for the exam, you already had what you needed. For IELTS, it's a different situation.
We'll take a look at books, exercises, practice exams, top 10 listening tips, online resources and websites that will benefit you in your IELTS preparation. Also, we'll show you what we can do for you at GlobalExam.
Reviewing sample exercises
Language is a skill. Like any other skill such as playing the piano, you need to practice often and regularly to improve. Reviewing sample exercises from the IELTS exam is a good way to practice and prepare. Sample exercise shows you what types of questions you will encounter and what vocabulary you need to know. Also, sample exercises show you your strengths and weaknesses, so you can target knowledge gaps and skill deficiencies.
Where can you find sample exercises? That's what we'll explore in the next section.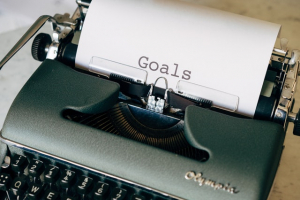 Using books
Books are a great source of review materials for practicing for IELTS. Below is a brief list of some very useful books; many of which can be found at public libraries.
Cambridge IELTS Books 1-14 (Academic) contain authentic examination papers with answers. They are a great way to experience the format, question types and wording of questions.
The Official Cambridge Guide to IELTS Student's Book with Answers is another official and authentic book that has examples from IELTS tasks and explanations and tips on how to approach a task.
Cambridge Vocabulary for IELTS Book with Answers allows you to develop the needed vocabulary for the various IELTS sections.
Barron's IELTS is a good series of texts that provide example tasks, tips, explanations and plenty of practice materials for you.
Using an official book ensures that you are practicing with genuine materials and not wasting time. One good thing about books is that you can borrow them from a library, which of course saves you money. The most recent edition of some books may not be available at your local library
Mock exams
The series of books by Cambridge, the Cambridge IELTS Academic Student's Book with Answers: Authentic Examination Papers (IELTS Practice Tests) series, contains previously used IELTS exams. Try to use more recent volumes (10-14) since they contain the most recent examples of IELTS exams. Older volumes (1-9) provide excellent practice, too, but there have been some changes in question types over the years.
To get the full benefit of exam preparation, you should try doing a full exam and follow the time limits (no cheating).
For the speaking section, you can look at the questions and record yourself on your phone, abiding by the time limits as well.
You may not be able to assess yourself for the writing and speaking, but at least you get the feel of what the time limits feel like, and you can compare your answers to the sample answers in the book to see if they are similar.
The best online resources
It's the 21st century and over the last ten years, online resources for IELTS preparation have really developed. Below is a short list of some useful resources that often get overlooked in IELTS preparation:
Youglish-it connects to YouTube. Type in a phrase and Youglish will find hundreds or thousands of examples for you to listen to.
AWL-the Academic Word List at the University of Victoria in Wellington was compiled by Averil Coxhead. It's a list of the most common words in academic English with their various forms (analyze, analyzed, analyzing, analyzable, etc.)
AVL-is the Academic Vocabulary List, which is an updated and expanded vocabulary list (it covers more areas of study)
English Page – a good grammar website with lots of practice exercises
Online Courses
Taking an online course is an excellent alternative for IELTS preparation. This is not to say that traditional schools are bad, but often when you plan on sitting for an IELTS exam, you will have a tight schedule for preparation, and you cannot wait for the next course at your local college to begin. Online learning allows you to start any time and study anywhere. You can manage your time in a way that fits your existing schedule with an online course much more readily than with a classroom-based course. Using books and taking an online course are not mutually exclusive. One can complement the other, and you should utilize all resources.
Intensive Training with GlobalExam
Speaking of online courses leads us to GlobalExam. We are an online language exam specialist. It's what we excel at. IELTS is an exam that we are familiar with and have dedicated much time and resources to. Our materials and services for IELTS are current, relevant and highly effective. We have done the work of organizing, enabling you to focus on the preparation and learning.
What do we have for you?
Here's a list of what we offer in our premium service. We have lots of exercises, giving you all the practice needed and mock exams; we'll time you and give you feedback and tips. Also, there are loads of corrected exercises. One of our best features is progress tracking with statistics, which is invaluable for motivation and maintaining your progress. GlobalExam also gives you a choice of study paths; we're flexible.
GlobalExam's IELTS online preparation is a premium service, but we do offer you a trial version free of charge with no obligation to continue.
We're online, which means you can follow your road to IELTS success at your convenience. Why wait? You can get started right now.