IELTS in Australia
What will you find in this article? Well, we're going to tell you how to go about registering for the IELTS exam if you are in Australia. First off, IELTS or the International English Language Testing Service exam is very well-recognized internationally, and IELTS results are accepted by thousands of universities, colleges and employers. Also, the immigration departments of English speaking countries such as Australia and New Zealand recognize and accept IELTS results. We'll also talk to you about registration, the fees, times, dates and receiving results. And one other thing, we'll let you know how GlobalExam can aid in your IELTS exam preparation.
Where can I take the test in Australia?
Whether you take your test in UK, in Ireland, in Germany, in Belgium, in the Netherlands, Nigeria, in the US, China, India, Canada, HK or in Switzerland, your IELTS results can open up new opportunities for you all over the world. There are quite a few IELTS exam centers in Australia. Below is a partial list of official IELTS exam centers in Australia from locations around the country.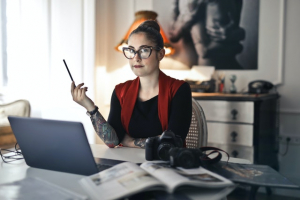 Dates, Prices, Results and Things You Need to Know
How to register to the test?
You can register online with any given exam center by going to their website and following the instructions. If you would like to register in person, then you need to contact the exam center to see if it is an option. The list of test centers in Australia is not complete (it is a long list); you can follow the link below and click on the links to the exam center which is most convenient for you:
ielts.org/book-a-test/find-a-test-location/location-list/australia/tv
When you register, online or in-person, you will need to pay before you sit for the actual IELTS exam and show valid, government ID. You'll need the same ID for identification on your exam day and for receiving your official IELTS results from the exam center.
What are the test's fees?
The current exam fee should be between 355 AUS $ (Canberra Sydney, Melbourne) up to 535 AUS $ (Alice Springs). Fees seem to vary, according to the remoteness of the exam center location. It is a good idea to check with an exam center's website as fees are subject to change.
Times and dates of the exam
The times and dates of upcoming IELTS exams are available on an IELTS exam center's website. Be sure that the exam center offers the version of IELTS that you need. Not all exam centers offer both the paper-based or computer-based formats of the test. If you have a preference, check with an exam center which versions are available.
You should typically receive notification of your registration. The different IELTS exam sections are usually held on the same day, but, at times, the speaking section may take place on a different day, but within the same week.
What about receiving the results?
There is some variation in the length of time before receiving IELTS results; it depends on the version of IELTS that you sit for. The usual times for receiving your Test Report Form (TRF) are shown below:
| Test Type/Format | Time to Receive |
| --- | --- |
| Paper-based test | 13 days after your IELTS exam |
| Computer-delivered IELTS | 5 to 7 days after your IELTS exam |
| IELTS for UKVI | 13 days after your IELTS exam |
| IELTS for Life Skills | 7 days after your IELTS exam |
Results are online, too; however, understand that the online IELTS results are not acceptable for any official purpose. You use your TRF for all official purposes. Online results are available here:
ielts.britishcouncil.org/CheckResults.aspx
Receiving your results through the post is possible, but you should clarify things with your exam center and provide them the necessary information. It is recommended that you pick up your results in person. If you must post your IELTS results directly to an institution, it is your responsibility to inform your IELTS exam center and provide them with the details.
GlobalExam and Online IELTS Exam Preparation
IELTS tasks, question types, and the format can be a little daunting if you've never dealt with them before. You need to practice and get comfortable with the IELTS tasks and guidelines. GlobalExam can help you to do this.
We are language exam experts with a great online platform for you to experience. The IELTS exam in its various incarnations is well-known to our staff. We know how to prepare for IELTS and how to help you. GlobalExam optimizes your IELTS exam preparation, allowing you to concentrate on learning.
What we do for you
Our online IELTS exam preparation lets you access the following:
And don't forget we have helpful staff who know IELTS and how to prepare for a language exam on a really nice platform that is easy to navigate, attractive and interactive, facilitating and enhancing your IELTS preparation experience. We share information you need to calculate and understand your score so you can ace your exam!
Why not take the first steps on the path to IELTS success with us now?