A Brief Introduction to the TCF
TCF stands for the Test de connaissance du français, and it is an exam that evaluates a non-native French speaker's French language capacities. There are over 600 official test centres in more than 140 nations, including France, around the globe. Scores and levels on the TCF correspond to the levels in the Common European Framework of Reference for languages (CEFR).
Free Test Online
You need to know where you are before you can get to where you are going.
Many schools treat evaluation as something that needs to be done, but they don't really know why. A lot of teachers and tutors don't even like to do evaluation since they feel it isn't fun or inhibits learning. Research shows differently. Successful learning begins with metrics that provide a clear picture of your strengths, weaknesses and level.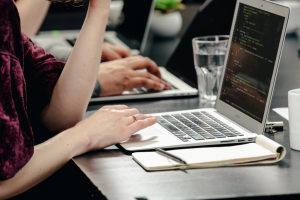 Just sign up free of charge and take our 20 minute assessment of your written and spoken French. This will let you know where your French language skills are at the moment, based on the CEFR scale:
A1: Beginner level
A2: Elementary level
B1: Intermediate level
B2: Upper intermediate level
C1: Advanced level
C2: Proficiency level
Once you know what your French abilities are, you can then start preparing for the TCF effectively and efficiently without wasting time and money by wandering around and studying things either too far below or too far above your level.
Starting with quality, accurate evaluation will lead to a better outcome on the TCF for you.
Why you should choose GlobalExam
For many people, preparing for a big test is challenging. They don't know how to organize the materials, what to study or manage their time. When you do your TCF training with GlobalExam, everything becomes possible; the task is doable as you are no longer alone and, we use our expertise to aid you in your efforts.
What do we offer?
We provide some services without charge so that you can experience our website and its materials before making any kind of commitment. For the TCF, we provide three sample exercises, and there are vocabulary and grammar study materials as well. Try them out, see what you think and then contact us to sign up for one of our premium plans.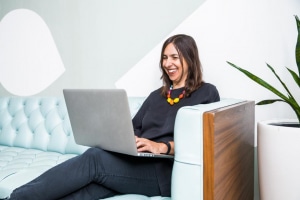 What's in a premium plan?
The premium plans for the TCF provide you with the following materials and services:
Vocabulary and grammar study sheets
20 sample exercises
23 training hours
3 practice tests that will be graded
Study plan based on your exam date
Progress tracking with statistics and follow-up
Personalized motivational messages to keep you in the zone
Our multi-device solution, letting you use any device (smartphone, laptop or desktop), so you can study anywhere, whenever it is convenient for you
Time management and organization are key to academic success; let us handle this for you, so you can focus on improving your French and getting a great score on the TCF. Additionally, being able to practice a full test under simulated test conditions is invaluable. Part of doing well on any test is confidence and efficiency. With our practice tests, you develop familiarity with the TCF, and that leads to improved confidence. Moreover, practice allows you to hone your performance, improving your efficiency and giving you more time on the test.
Our progress tracking and personalized feedback lets you to target your problem areas and improve performance, leading to greater confidence and improved performance. Keep in mind that we create content that conforms 100% to the official test standards, and it is in step with the updates for the actual official exams.
The premium plans are priced as follows:
29.90€ for a week
59.90€ for a month
99.90€ for a quarter
199.90€ for a year
Do you know the TCF scoring system work?