If you're attempting the DALF C1 or C2 test, you most likely already speak French very well and have significant experience in writing and presenting in French. However, regardless of your academic experience, you'll probably want to practice improvised speaking skills, familiarize yourself with the test format, and complete a few mock exam questions.
This post will discuss some of the best preparation strategies for the DALF tests and our concrete tips that could give you the edge on your DALF score, plus how to prepare efficiently with GlobalExam.
Let us guide you on your DALF adventure and let us help you prepare for success on your DALF C1 and C2!
Focus your preparation process
Before the 2 weeks prep'
If you feel you have less French experience, or just don't feel confident, you should start your preparation process at least two weeks in advance. Many language schools, including most of the DALF testing centers, offer preparatory courses, or there are countless online training materials, and finally, there are printed books and materials and workbooks you can purchase.
Duing the 2 weeks prep'
During the two weeks before your test date, set aside about one hour per day to prepare for your DALF. Listen to sample recordings, watch one of the several recorded videos of DALF tests being administered (including the speaking sections), which often include the candidate's score sheet. Look at the score sheet to find out why the candidate earned their score. For instance, making eye contact and not relying on written notes may earn you a few extra points and give yourself an edge.
Using these observations, practice taking notes on your sample recordings, rehearse giving summaries, and performing your role-play speech to a study-buddy or record yourself. You may learn that you need to condense your speech or add more supporting arguments to fit into the time limit.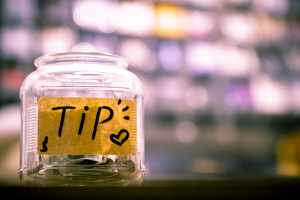 Practice, practice and practice!
To practice your off-the-cuff speech, watch authentic French videos on YouTube or other video streaming sites and summarize what you see. Since the DALF topics are of general interest, there's no shortage of what sort of subject matter will be useful, so give anything a try!
To practice for the written portion, be sure to look at past DALF topics. You may not need to devote the full 3 hours to practice, but in your daily 1-hour session, at least practice creating outlines and planning what you will write.
Remember, your main goal is to feel confident about the test and that you can give the examiners what they're looking for. You don't want any surprises on the day of the test!
Our top tips
Tip #1 Wear a watch
Even though you'll find a clock in every room during the test, you'll find it's just quicker to look at a watch. Every second counts when dealing with strict time limits!
Tip#2 Eat before the test
And bring plenty of snacks. Your test may take up at least half of your day so be sure you're well-fed to prevent the distractions of headaches or other hunger-related problems during your test.
Tip#3 Turn off your phone
DALF rules are very strict about the use of phones, smartwatches, computers, cameras, or any other electronic device during the test. Just leave them at home!
Tip#4 Don't even think about cheating!
The consequences of cheating or attempted cheating are very clear: disqualification and barring from taking any other certification for five years. Don't risk it!
Tip#5 Choose the right test for you
Even with good preparation, the DALF tests require a very high level of French. Sign up for either the C1 or C2 level based on your needs. The diploma is valid for life, but if you only need valid results temporarily to apply for a visa or university application, you may consider an easier test such as the TCF.
Prepare for the DALF with GlobalExam
All of these skills are covered in GlobalExam's online preparation platform. You'll get access to targeted grammar and vocabulary revision exercises, practice sections based on the DALF format which could be either DALF C1 test or DALF C2 (Niveau 2), plus full-length practice tests to get a feel of the real testing conditions.
Your scores are used to build a customized progress tracker so you can focus your time and effort on the skills you need to improve.
Sign up for a free trial and take a free assessment test to know where your skills lie currently. Good results come from good preparation, which is what you'll find on GlobalExam!