12 Tips for success!
Make sure you give yourself enough time to study before your exam date. This is sensible. It's what you need. If you choose a date too close you risk not achieving the score you want. Don't do it!
Gather the best materials available for you and make a study plan. It can for example be books, apps, websites or any other support.
Make sure all your study materials are from valid sources. The internet is great but a private individual writing a blog about TOEFL ITP isn't the most reliable source. Free doesn't always mean good!
Take some time to practice using and getting used to an answer sheet. Marking down your answers next to the correct question number is very important. This is a basic mistake to make. Don't make it!
Think about if your first test is going to be a trial test or the real thing. This affects how you study and prepare.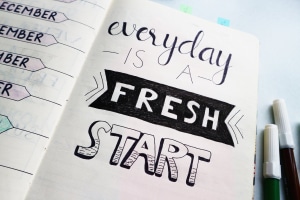 Set yourself a Score Goal. What magic number in each skill area and overall score do you want to achieve? This will really help you focus on your learning. Be ambitious but also realistic! Don't set an unachievable goal!
Practice reading to increase your general reading speed and improve your vocabulary. Read a variety of materials don't just stick to things that are easy. You could read newspapers, books, blogs, academic journals ( or the summary at least), and essays. These are all easy to find online. Maybe even print some of the ones you like and read them offline. Think about your eyesight too!
Listening to a range of spoken materials will also help. You will practice listening to different speeds of speech, content levels, and accents. This is a great way to improve. Just start off slow. 10 minutes a day is enough. Re-listening to it if necessary is good practice too. 
Talk to someone who has already taken the test. Knowing how other people dealt with the stress of studying will help. They can also pass on hints and tips that worked for them or things they wish they had known before taking the exam. They can also set your mind at ease on things and answer any questions you have too!
The best way to improve and practice your English speaking ability is to actually talk in English. It is worth looking into a language exchange or meetup language group where you can do this. Everyone there is learning so there's no need to feel shy. 
Spend some time getting used to the instructions in the exams, especially for the listening paper. If you understand the format and use of examples, you will be able to pace yourself better.
Study with us! GlobalExam is here to help and support you throughout your learning process. Signup for a free account and give us a try!  We have areas for exam skills, grammar, vocabulary, and more! We want you to succeed! 
Good Luck!