Using online resources can be both a good and bad idea. Some resources online have been created to the same standard at TOEFL ITP and by people who understand how assessments work. Others have been put together but people who have taken the test or are interested in it. There is nothing wrong with either but those done by untrained individuals carry the risk of answer options being wrong or not updated, among other things. Whatever resources you use, make sure they are high quality study materials. You are letting yourself down and risking your score goal if you don't! Check out all our tips to help you succeed on the TOEFL ITP.
There are more resources out there for TOEFL IBT than TOEFL ITP but lets see what we have found. GlobalExam can ensure that you get the best TOEFL ITP score!
Let's look at some websites that have TOEFL ITP materials on them.
– The first one, and most obvious choice, is the ETS website. It is safe to say that you can 100% trust the quality of the materials available here. After all, they made the test! ETS have shared practice tests for all skill areas – reading, listening (you can download the audio) and structure and written expression. They have also given answer keys for you to check your own answers against. On the website you can also see that they are available for both levels of the exam, which is great! Thanks ETS.
– One website you could use just to practice your exam skills is called English Test Exercises. They have a section of resources for TOEFL ITP. It's a very basic website. That's why I recommend just for exam practice. They have different audio examples and questions for you to look at, and practice questions for the reading and structure and written expressions sections too. They offer free content and paid content. That's up to you! If you are thinking of paying on any website, just investigate a little first.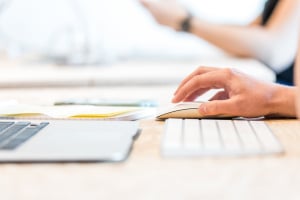 – Another website that has information about the test and practice activities is English Stuff. However, this is generic TOEFL practice and not specific to TOEFL ITP. It is still work a look and any practice of multiple choice exams can be helpful, just don't use it as your main resource.
– One highly professional and trustworthy online learning platform is called GlobalExam. The content of all our materials, for all language exams that we have support for, have been created by highly educated and experienced professionals in those exam fields. We provide nothing but the best! Our content included full exam practice under timed conditions (which is very useful), practice areas for each skill, vocabulary and grammar practice, a blog full of helpful hits, tips, and reviews, and the ability to track your progress through all the areas allowing you to focus on areas that need improvement. It's the best option out there! Come and visit us and see for yourself.
If you prefer to study with a more traditional method, you can also get ready for the TOEFL ITP using books.