Are you looking to study abroad in the USA by taking the TOEFL exam but you do not have enough financial resources? Then you should absolutely take a look at scholarships. In this post, we are going to be telling you everything you need to know about TOEFL scholarships, including:
What exactly is a TOEFL scholarship;
The different kinds of TOEFL scholarships available;
The eligibility criteria;
How GlobalExam can help you train for the TOEFL.
If you're a student or educator considering your funding options, read on and start taking the TOEFL IBT!
What Exactly Is a Scholarship and What Is Its Purpose?
A scholarship is a financial award given to a student, researcher or educational professional with a higher education or professional goal. Scholarships are usually offered by universities, educational institutions and private funding bodies to help recipients achieve their goal and contribute to wider knowledge in the education community.
However, if you're looking to waiver the TOEFL exam, know that it is indeed an option for certain people.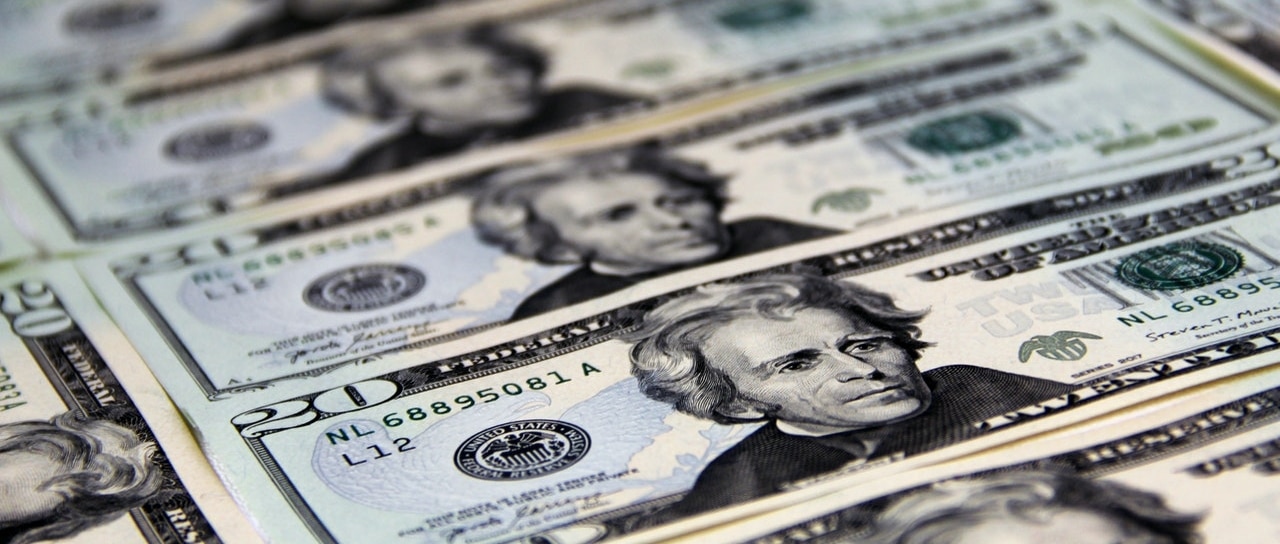 Why Should You Consider Applying for a TOEFL Scholarship?
The TOEFL can open the door to university and professional applications, but it can also help you access the funds you need to complete your course or professional development plan. There are many TOEFL scholarships out there that are designed to give students taking the TOEFL (or professionals researching the TOEFL) access to higher education, or to enable doctoral students to undertake research.
If you're studying, researching or working in the field of foreign language learning and testing, a TOEFL scholarship could unlock new possibilities for you. It also looks great to have a TOEFL scholarship on your CV – whether it's a small grant or a prestigious research award, a TOEFL scholarship is a sign of excellence on any applicant's profile.
What Are the Different TOEFL Scholarship Categories?
If you're looking for a TOEFL scholarship for access to higher education or work in research or teaching, the best place to start is the ETS. Let's take a look at the different award categories out there:
TOEFL research grants
The ETS offers a number of research grants to doctoral students and educators working in the English language testing field.
Ten small grants of up to $2,000 are awarded each year to doctoral students carrying out research in foreign language assessment, such as the TOEFL.
The English-language Researcher/Practitioner Grant Program offers an award of $5,000 to $10,000 to enable English language teachers to conduct classroom research on the TOEFL.
The TOEFL Committee of Examiners Research Program offers an award of up to $100,000 to support educators undertaking research related to the TOEFL iBT and TOEFL ITP assessment series.
TOEFL Young Students Services (YSS) research grants
TOEFL YSS offers research grants of up to $50,000 for education professionals undertaking research in English language learning, specifically the TOEFL Primary and TOEFL Junior assessments.
They also offer smaller research grants of up to $5,000 to graduate students producing research in the same field.
TOEFL Awards (by application)
Doctoral students can apply for an award of $2,500 from the Jacqueline Ross TOEFL Dissertation fund. The award recognizes research that contributes to knowledge on foreign language testing, such as the TOEFL. The successful applicant will also be invited on an expenses-paid trip to the award ceremony.
TOEFL Awards (by nomination)
The Samuel J. Messick Memorial Lecture Award is nomination only: the recipient is chosen by a selection committee for their significant contribution to the improvement of foreign language testing practices and invited to present at the annual meeting of the ILTA and LTRC. The award also has a value of $1,000.
TESOL Award
TESOL stands for Teachers of English to Speakers of Other Languages, and it's a global education body offering grants to its members every year. There are currently 17 programs set up, offering over 60 scholarships for students and professionals in the English as a Foreign Language field.
The Eligibility Criteria for a TOEFL Scholarship per Category
Each award is designed to support a different kind of applicant, so you won't be able to apply for all of them. Read the eligibility criteria for each TOEFL scholarship below to identify the right one for you:
TOEFL research grants
The small grants for doctoral research are available to those fulfilling the following criteria:
Current doctoral students researching foreign language assessment;
Approved dissertation proposal.
The English-language Researcher/Practitioner Grant Program is open to applicants according to these criteria:
A minimum of 60 contact hours with students over the course of the data collection period;
At least 15 students per class;
Teaching students with at least five years of previous English language education using the TOEFL.
The TOEFL Committee of Examiners Research Program is open to applicants who meet the following criteria:
Faculty and staff members belonging to nonprofit institutions;
Research must be related to the defined research topics.
TOEFL Young Students Services (YSS) research grants
The TOEFL YSS research grants are only awarded to applicants undertaking research that is relevant to the YSS research topics. You must also work at a nonprofit institution, such as a university, and have demonstrated expertise in English language teaching.
TOEFL Awards (by application)
The Jacqueline Ross Dissertation Award is available to all doctoral students having published a relevant dissertation within the last three years. The dissertation must have been written in English, although the content may pertain to any foreign language testing outside of English.
TOEFL Awards (by nomination)
The Samuel J. Merrick Memorial Lecture Award selection committee chooses a recipient for the award based on received nominations. 
TESOL Award
There are many different TESOL awards and the criteria are different for each one. First of all, you'll have to become a TESOL member. There are different membership options for professionals and students.
Can a TOEFL Scholarship Grantee Decide How to Use the Money?
If you are the successful applicant for a TOEFL scholarship, you do have some control over how you can use the money. The most important factor is successfully completing your specific research. Secondly, there may be complications depending on your country of residence. Take a look at the ETS list of sanctioned countries to find out more.
TOEFL Scholarship Eligibility Requirements for International Students
The eligibility requirements for any TOEFL scholarship depend on the specific scholarship and the country you're applying from. Let's look at two key examples to see how the TOEFL scholarship eligibility criteria can change from country to country.
TOEFL scholarship requirements for applicants from India
If you're looking for a TOEFL scholarship from India, you must:
Live in India at the time of applying;
Be applying to a university or college listed in the TOEFL Destination Search;
Hold a GPA of 80/100 or 3.0;
Obtain a valid TOEFL score.
The deadline for submitting your TOEFL scholarship application is June. You will also be required to demonstrate your English communication skills and academic record with transcripts, as well as share innovative ideas through application essays.
TOEFL scholarship requirements for applicants from Japan
If you're a student living in Japan looking for a TOEFL scholarship, you must also:
Live in Japan at the time of applying;
Be applying to a university or college listed in the TOEFL Destination Search;
Hold a GPA of 80/100 or 3.0;
Obtain a valid TOEFL score.
The application will require you to demonstrate your communication and leadership skills, as well as extracurricular activities, such as community service. You must complete your TOEFL scholarship application with all the supporting documentation by May.
Can I Get a TOEFL-Based Scholarship Outside of ETS?
If you don't meet the eligibility criteria for the TOEFL scholarships with ETS, don't panic, there are some other options to consider.
If you've taken the TOEFL with a university application in mind, it's worth contacting the admissions team to find out if the university itself offers a TOEFL scholarship. Several colleges and universities in the US offer a TOEFL scholarship, offering anything from between $2,000 and $15,000 to prospective students with a qualifying score. If you wish to enroll in a Business School and are wondering what is the TOEFL score for an MBA program, you can take a look at our blog.
You can also look into international scholarship funds, such as the US Fulbright Program or the KAUST. Many foundations exist to award scholarships to qualifying students, regardless of their nationality or subject.
Is Getting A TOEFL Scholarship Hard?
As you'll have seen by now, any TOEFL scholarship requires a complete application and must meet the eligibility criteria. Although getting a TOEFL scholarship may not be easy, it's certainly not impossible.
One of the advantages of the TOEFL research grants is that they are quite broad in their research criteria. For many of the TOEFL scholarships, research pertaining to any second language learning and testing may be considered, so it's worth a shot.
Prepare and Train for the TOEFL Test With GlobalExam
Has all this talk of TOEFL scholarships inspired you to take the TOEFL? We hope so!
If that is the case, there's no better place to start your TOEFL journey than GlobalExam. We've created an online learning platform to make preparing for an exam as accessible as possible. Once you're a part of our platform, you can prepare for the TOEFL however, whenever and wherever you like wich will help improve your score.
The TOEFL is a challenging exam, but we've made preparing for it simple. On GlobalExam, the learning is divided into manageable chunks. Log on to revise grammar and vocabulary or put your skills to the test with TOEFL-style exercises and mock exams.