So you've decided to study abroad in the U.S. — congratulations! You have a very exciting experience ahead of you, but you probably also have tons of questions. Well, you're in luck — we're here to answer your TOEFL questions! In this guide, we will explain:
A simplified guide to studying in the U.S;
Why should you take the TOEFL and which version to choose;
Which universities accept TOEFL and their requirements;
Minimum versus required TOEFL scores;
Sending your TOEFL score to universities;
How to prepare for the TOEFL with GlobalExam.
If you're ready to kick-start your study abroad experience in the U.S., then keep on reading to find out everything you need to know.
Let's get right to it.
How Can You Study in the United States? Simplified Guide
Here is the step-by-step guide on how to study in the United States:
1. Take the TOEFL exam
If you'd like to take a degree in the U.S., one of the first things you will need to start preparing for is your TOEFL exam. This is a crucial step in the application process and should not be taken lightly, because nearly all U.S. universities have TOEFL requirements for international students, and many of them — especially the top ones! — place significant weight on the scores when considering applications.
Make sure to research the requirements of the specific universities you're interested in. Most institutions state their English proficiency requirements on their website, but you should take the extra step and contact an admissions specialist at the university to make sure you have the correct information. Some websites might not provide a lot of detail about the exact scores required, different scores required across different departments, or useful information about how they consider your test score.
Once you know the requirements of your desired schools, you can start preparing for your TOEFL exam with your score goal in mind. The advantage is that there are TOEFL test centers available worldwide, so you can pretty much take it anywhere you want.
Make sure you prepare for the TOEFL with a reliable and useful resource that can let you practice under exam conditions to give yourself the best chance at success.
Important: do note that it is indeed possible to waiver the TOEFL exam under certain conditions.
2. Get accepted into a US University
After you have your TOEFL test score, you can gather all the other documents needed to submit your university application. These differ from university to university and are usually posted on the university website. Make sure you get this done early so that you have enough time to provide any extra documents if requested.
You can take a look at our article to see the required TOEFL scores for enrolling in an American MBA program.
3. Get your visa
Once the university evaluates and accepts your application, you will be registered in the Student and Exchange Visitor Information System, and your university will provide you with an I-20 Form which you will need for your visa application.
Now you can apply for your student visa at a U.S. Embassy or Consulate. Check with your university which type of student visa is required — usually it is the F1, but it may vary based on the program. You will need the following things for your visa application:
The I-20 form from your university;
An Online Nonimmigrant Visa Application (DS-160 form);
A photo;
A valid passport;
An application fee payment receipt;
Documentation required by your university, including your TOEFL score.
Your visa application will also require an in-person interview. You will be asked to provide proof of sufficient funds to finance your stay and sufficient motivation to return home after you've completed your program. Make sure to prepare all the things necessary, and check for up-to-date information on the Official Bureau of Consular Affairs website.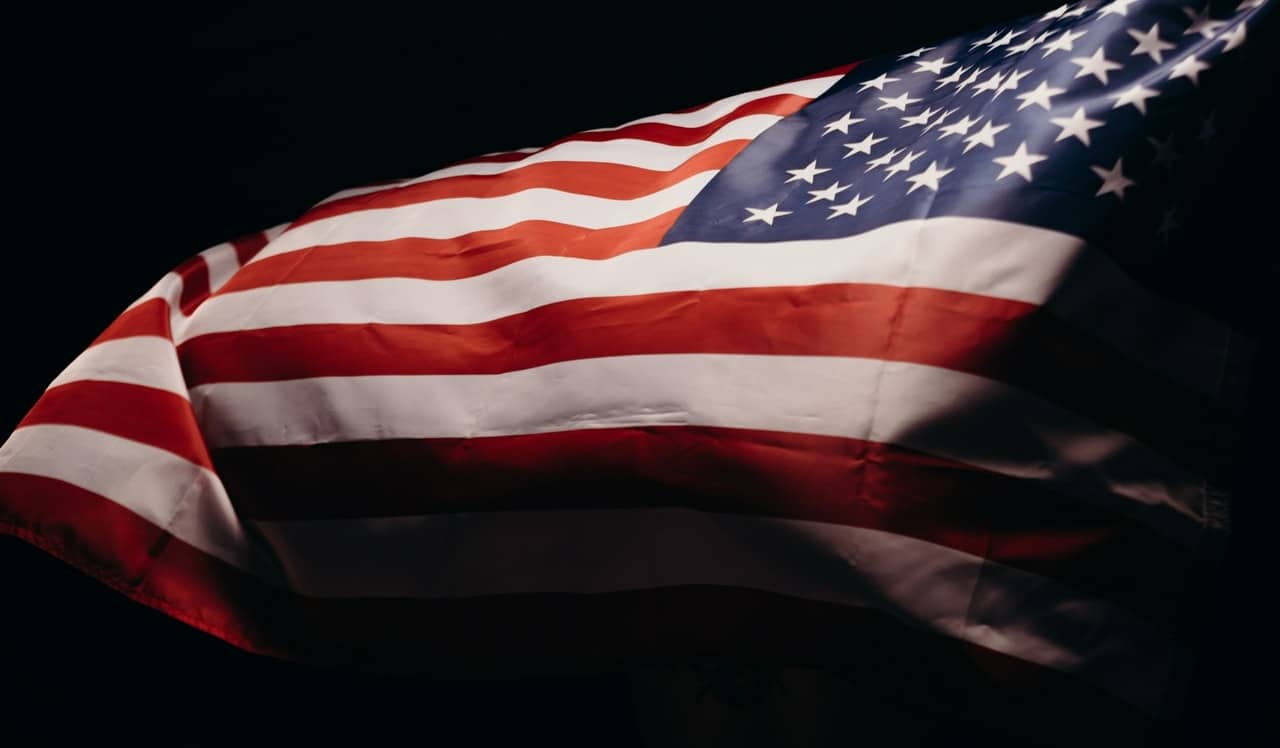 Which Version of the TOEFL Do You Need to Study Abroad in the USA?
When people talk about the TOEFL exam, they usually mean TOEFL iBT — the "internet based test". However, there are several other tests offered by TOEFL as well. Let's take a quick look at the overview of the TOEFL tests and whether or not you can use these TOEFL tests for university applications.
TOEFL CPT
CPT stands for "computer-based test". This is essentially the old version of the TOEFL exam, and has been nearly completely replaced by the iBT. Many universities will therefore not accept it anymore.
TOEFL PBT
PBT stands for "paper-based test", meaning the entire test is done with pen and paper, no computers involved. Many universities will state minimum requirements for both the iBT and the PCT, and it is still widely accepted.
TOEFL ITP
The TOEFL ITP can be likened to a shorter version of the PBT, with Listening, Reading, and Structure and Written expression sections just like the PBT, but no essay-writing component. Unlike the iBT and PBT, the ITP is not administered in ETS test centers, but rather at particular schools that use this test. The ITP is not usually used for admissions purposes, but rather to place students within a class after they've already been accepted. It will therefore not be very useful to you when applying to universities.
TOEFL Home Edition
The Home Edition has the exact same content, format, and on-screen experience as the iBT, the only difference being that you take the Home Edition from home rather than at a test center. The test is monitored by a human proctor online through ProctorU, and is much more flexible in terms of booking. It is accepted by nearly all universities that accept the iBT, but the Home Edition isn't often explicitly mentioned as an option in admission requirements, so you should contact the admissions office to make sure.
TOEFL Essentials
TOEFL Essentials is an adapted version of the TOEFL iBT test, with shorter tasks and a global feel using mild accents and scenarios from around the world. ETS conducted a survey and found that 90% of universities that accept the iBT would accept the Essentials exam, however as most don't explicitly state this on their admissions page, you should be sure to confirm this if you're looking to take the Essentials.
Which TOEFL Test is the most useful?
As you can see, the most useful and universally accepted TOEFL tests are the iBT and the Home Edition. We would therefore advise registering for the TOEFL IBT or the Home Edition, unless you have a good reason to take one of the other versions, and are certain that the version of the test you're taking will be accepted by your school. Keep in mind that even if your school doesn't require the iBT, your visa application process might request it as proof of sufficient English level.
What TOEFL Score Do You Need In Order to Study in the USA?
The required TOEFL score can vary, even very widely, from university to university. It's important that you check their website for up-to-date information on score requirements, and clarify anything that isn't clear to you with an admissions officer.
Generally, however, universities will require a score of minimum 80, with many of them stating minimums of 100 or even 110. Even if a university has a low minimum score, it will certainly benefit you and your application if your score is significantly higher than the minimum or the average. With thousands of applications from students all over the world, prestigious universities often turn to results such as the TOEFL score to help them select the right applicants.
You can also take a look at the differences between the TOEFL and IELTS tests if you're not sure about reaching a good TOEFL score.
US Universities Accepting the TOEFL and Their Score Requirements
When you're applying to universities in the US, it's crucial to know their TOEFL score requirements. With a valuable TOEFL preparation tool like GlobalExam, you'll then be able to determine what level you are at right now and how much improvement you need to make in order to qualify for your top choice university. It's important to do this in advance, so that you have adequate time to practice and improve your TOEFL score to the level you need.
Here is a chart with the top 30 US universities and their undergrad and graduate TOEFL score requirements. Please note that for accurate information about which versions of the TOEFL test they accept, you should contact the admissions office as most universities don't explicitly state which versions of the test they do or do not accept. Please also make sure to double check the up-to-date score requirements for your particular department.
School
National Universities Ranking
Undergraduate TOEFL Score Requirement
Graduate TOEFL Score Requirement
Princeton University
1
TOEFL not required
TOEFL not required
Columbia University
2 (tie)
100 iBT, 600 PBT
Varies by department, but usually 100 iBT or 600 PBT
Harvard University
2 (tie)
TOEFL not required
Varies by department
Massachusetts Institute of Technology (MIT)
2 (tie)
90 iBT (100 recommended), 577 PBT (600 recommended)
Varies, but usually 90 iBT or 577 PBT
Yale University
5
100 iBT or 600 PBT to be competitive
Varies by department
Stanford University
6 (tie)
TOEFL not required
Varies by department, but usually 89-100 iBT, 575-600 PBT
University of Chicago
6 (tie)
Recommended 100 iBT or 600 PBT
Varies by department, but usually 90-104 iBT
University of Pennsylvania (UPenn)
8
100+ iBT or 600+ PBT to be competitive
Varies by department
California Institute of Technology (Caltech)
9 (tie)
Submission of iBT score is required, but there is no minimum score requirement
English proficiency exam scores are required, but there is no minimum score requirement
Duke University
9 (tie)
TOEFL not required
Varies by department, but usually 90-100 iBT
Johns Hopkins University
9 (tie)
Recommended scores on iBT:
Reading: 26
Listening: 26
Speaking: 25
Writing: 22
Varies by department
Northwestern University
9 (tie)
Submission of iBT score is required, but there is no minimum score requirement
Varies by department
Dartmouth College
13
No requirements, but most students score 100+ iBT
Varies by department
Brown University
14 (tie)
100 iBT, 600 PBT
90 iBT, 577 PBT
Vanderbilt University
14 (tie)
100+ iBT recommended
88 iBT minimum, but higher recommended
Washington University in St. Louis
16
90-100 iBT
Varies by department
Cornell University
17 (tie)
Recommended 100 iBT or 600 PBT
On iBT
Reading: 20
Listening: 15
Speaking: 22
Writing: 20
Rice University
17 (tie)
100 iBT, 600 PBT
90 iBT, 600 PBT
University of Notre Dame
19
100 iBT or higher strongly recommended
80 iBT
University of California, Los Angeles (UCLA)
20
100+ iBT to be competitive
87 iBT, 560 PBT
Emory University
21
100 iBT
Varies by department
University of California, Berkeley (UC Berkeley)
22
80 iBT, 550 PBT
Varies by department
Georgetown University
23 (tie)
No requirements
Varies by department, but usually 80-100 iBT or 550-600 PBT
University of Michigan
23 (tie)
100 iBT, 600 PBT
Varies by department
Carnegie Mellon University
25 (tie)
102 iBT
Varies by department, but usually 84 iBT or 600 PBT
University of Virginia
25 (tie)
TOEFL not required
Varies by department
University of Southern California (USC)
27
100 iBT
None, but 90-100+ iBT recommended
New York University (NYU)
28 (tie)
100+ iBT to be competitive
Varies by department
Tufts University
28 (tie)
100 iBT, 600 PBT
Varies by department
University of California - Santa Barbara
28 (tie)
80 iBT
80 iBT
The Difference Between Minimum vs Required TOEFL Scores
Most American universities want to see a TOEFL score in candidate applications, but they might differ in their requirements for the TOEFL score.
Some universities require a minimum TOEFL score — this means you must have a certain amount of points on your TOEFL test or higher, otherwise your application will not be successful. Of course, if you score significantly higher than the minimum, all the better for you!
Other universities, however, may only require a TOEFL test without stating a minimum score. This could mean they just want to assess the level of candidates, and if your score is below a certain threshold, you may be required to enroll in an English as a Second Language course at your institution.
Or, universities might compare the TOEFL scores of all candidates and consider the highest TOEFL score when selecting the successful applicants. These institutions will usually publish an "average TOEFL score", so you know how most of their successful applicants score. Of course, you can still be accepted at a university even if you score below their average, but keep in mind that it will certainly greatly help your application if you study diligently enough to achieve an above average score.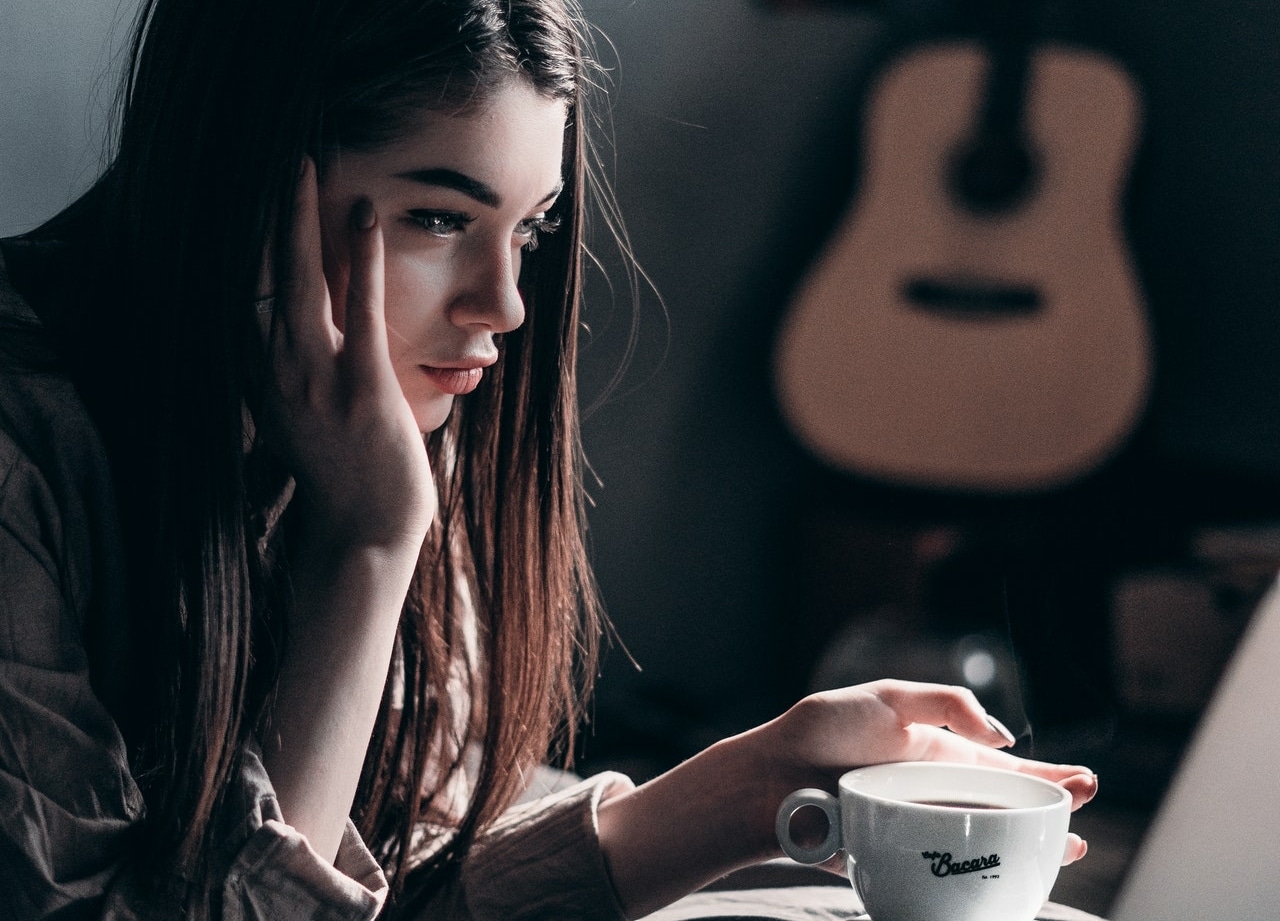 How Can You Send Your TOEFL Scores to Us Universities?
Here is a short guide for sending your TOEFL scores.
What to do before the exam
1. Create an ETS account, either online or through the TOEFL official app. You must do this at the very latest by 10pm (local test center time) the day before your test, so make sure to don't forget this step!
2. If you haven't already registered for a test date, you will have to do this first.
These are the only steps that must be done before you take your test. The following steps explain how to request your scores to be sent to universities. You can do this right away, before you actually take your test, or you can do it later, after you receive your test scores.
If you're not sure if your score will be high enough, it might be a good idea to wait to see your score before you send your results, so that you can retake the test if needed. If this is the case, make sure to take the test well in advance so that you have the opportunity to retake it to try for a higher score.
(If you'd like to know an excellent way to prepare for your TOEFL exam so that this never happens to you, keep on reading!)
What to do before or after the exam
Here is what you have to do once you decide to send your TOEFL scores to universities.
3. Go to the home page and select "order score reports".
4. Choose "TOEFL Services" as the product type and click continue.
5.Choose which test date you want to send your scores of (if you took the test several times, for example).
6. Choose which schools you want to send your scores to. Each university has a code for reporting TOEFL scores, which you can usually find on the university website (FAQs, application guidelines, or admissions page).
What are the costs for sending your TOEFL score to universities?
You'll be able to pick 4 universities for free, included in your TOEFL test registration fee. If you completed these steps before taking your TOEFL test, you can change your selection of schools up until 10pm of the day before the exam, however this has a cost of $20 per score report. Sending your score to additional schools will also cost an extra $20 per school.
If finances are a problem, you could try asking for a TOEFL scholarship!
Make sure you send your TOEFL score so that your school receives it before the application deadline, otherwise your application will be considered incomplete and may be rejected.
Prepare for the TOEFL and Study Abroad in the US With GlobalExam
The main advantages to the GlobalExam website are the mock exams following the guidelines, the TOEFL pracice tests and questions, the English grammar sheets and English vocabulary sheets available on the platform, as well as the TOEFL tips, advice and strategies laid down there to help you succeed in the test. We have also set a revision plan including follow-up and motivational emails to keep students focused on their goals.
We are offering you a programme and the best resources for your TOEFL preparation with almost guaranteed success, if you follow it correctly, to reach a score high enough to be accepted in the English-speaking college of your choice thanks to your improved English level.
Candidates using our training platform for the TOEFL have a reputation for obtaining high scores thanks to the drastic training we offer. After 30 days of training with our programme, you will find an average increase of 10 points on your initial score. Moreover, we are committed to frequent broadening of the tests, including exercises made by specialised teachers granting you better results.
We are making sure to perfect not only your speaking level, but also written and oral comprehension. Start with a free TOEFL IBT sample test on GlobalExam!