Are you thinking about taking the TOEFL IBT test? What should you know about the TOEFL IBT and it's different sections of the test? GlobalExam provides you with all the answers!
In this article, you will read about:
Why is it important to know the structure of the test?
What are the four sections of the TOEFL IBT?
The grading system and total duration of each section;
Prepare for the TOEFL IBT with GlobalExam.
Are you ready to know all about the TOEFL IBT and its four sections? Let's dive in!
Why Is It Important to Know the Structure of the Test?
You might ask yourself why should you consider passing the TOEFL exam? On top of that, if your level of English is already quite advanced, you might also wonder: why should you know the structure of the test? While it is true that practicing and improving your English is essential, it is not enough! Each section indeed has its specificities, which you must study in order to complete your test efficiently! If you wish to study abroad in the USA or another country, you must make sure that you get a high score on the exam.
Knowing the components of the four sections of the test will allow you to become familiar with what's expected of you. Each section indeed includes specific questions and types of exercises, for which you will have a limited amount of time. To not get caught by surprise, make sure you've carefully examined and studied the components of each section. In addition, it is also highly recommended to train for each of them!
What Are the Four Sections of the TOEFL IBT Test?
The four sections of the TOEFL IBT are Reading, Listening, Speaking and Writing. They take place in the following order:
| Section | Time Limit | Questions | Tasks |
| --- | --- | --- | --- |
| Reading | 54-72 minutes | 30-40 questions | Read passages and respond to questions |
| Listening | 41-57 minutes | 28-39 questions | Answer questions about brief lectures or classroom discussions |
| Break | 10 minutes | / | / |
| Speaking | 17 minutes | 4 tasks | Talk about familiar topic and discuss material you read and listened to |
| Writing | 50 minutes | 2 tasks | Read a passage, listen to a recording, type your response |
TOEFL Reading: What Is the Structure of the Section?
We will be going over the TOEFL Reading Section's Structure. This section is specifically designed to assess how well you can read and understand academic content. You will have to read 3 or 4 passages, each approximately 700 words long. After reading the passages, you will have to answer 10 questions for each of them. Overall, you will have 54 to 72 minutes to answer all the questions of this section.
Types of questions:
Factual information questions: these questions ask you to recognize information that is explicitly stated in the text (e.g. major ideas, supporting details or definitions). These questions can read like: "Paragraph X answers which of the following?"
Negative factual information questions: for these questions, three of the four answers are true. You will need to determine which one is false. These questions can read like: "According to paragraph X, which one of the following is not true?"
Some useful tips for both types of questions:
For the factual information questions: Don't select an answer just because It contains words or phrases from the paragraph. Instead, evaluate each option to determine if it is correct.
For the negative factual information questions: Remember that you're looking for an answer that either isn't in the paragraph, or directly contradicts information in the paragraph.
TOEFL Listening: What Does the Section Consist Of?
This section is designed to evaluate your capacity to understand conversations and lectures in English. It includes two types of comprehension skills:
Basic comprehension
Pragmatic understanding (corresponding to the speaker's attitude and degree of certainty) and connecting and synthesizing information
Then, there are two types of listening items during the Speaking test, namely lectures and conversations. Both of these use campus-based language. Here is the general structure of the TOEFL Listening Section:
3 or 4 lectures: each of those last from 3 to 5 minutes, with 6 questions per lecture.
2 or 3 conversations: these are conversations with two speakers. Each of them are 3 minutes long, with 5 minutes per conversation.
Last but not least, you can take notes on any audio item throughout the test, which will help you answer the test questions. Overall, you will have 41 to 57 minutes to complete the Listening section.
TOEFL Speaking: What Is the Format of the Section?
The Speaking section of the TOEFL IBT is designed to measure your ability to speak English in an academic setting. It includes 4 tasks resembling real-life situations, which you might encounter inside and outside the classroom.
Question 1: it is an "independent speaking task" meaning that it requires you to use your own ideas, opinions and experiences in your responses.
Question 2: it is an "integrated speaking task" meaning that it requires you to combine your English-language skills (including speaking and listening, or listening, reading and speaking) as you would in other contexts outside the classroom.
Before each response, you will get 15 to 30 seconds of preparation time. Your response will be 45 or 60 seconds long.
To respond, you will have to speak into the microphone on your headset. Your responses will be recorded and sent to ETS for evaluation. To ensure fairness and quality, your performance will be scored by a combination of AI scoring and certified human professionals. Overall, you will have 17 minutes to complete the Speaking section.
Some useful tips
Use preparation time to organize your thoughts.
Take notes but don't write a full response.
Graders want to hear you speaking, not reading!
Don't memorize responses before the test. Memorized responses will lower your score.
You don't need to organize your response into sections like a written essay. Speak naturally and use common connecting words and phrases.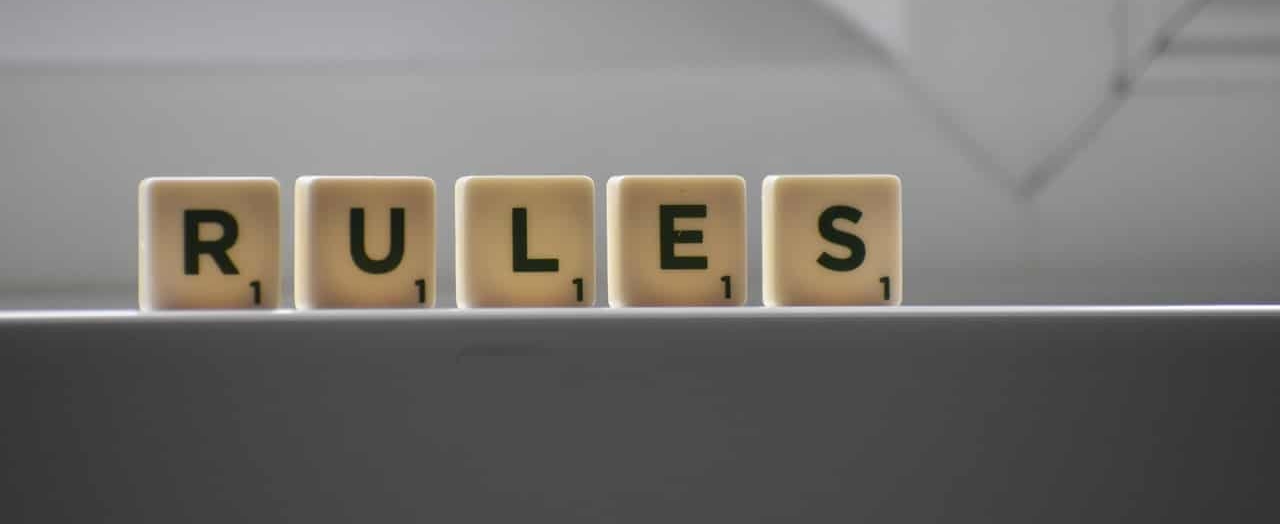 TOEFL Writing: Section Format, Structure and Instructions
The TOEFL Writing section's format is designed to evaluate your ability to write in English in an academic context. You will be expected to be able to present your ideas in a clear, well-organized and concise way.
What does it consist of?
The integrated writing task (20 minutes): you will have to read a short passage and listen to a short lecture, then write in response to what you read and listened to. Your response should generally be between 150 and 225 words, unless stated otherwise.
The independent writing task (30 minutes): you will have to write an essay based on personal experience or opinion in response to a writing topic. There is no specific length but the response should usually be above 300 words.
You will be typing your responses on a computer keyboard. These will be sent to ETS, where they are scored by a combination of AI scoring and certified human professional to ensure fairness and quality. Overall, you will have 50 minutes to complete the Writing section.
Some useful tips
Here is some helpful advice to help you obtain the score you need for both writing tasks.
For the integrated writing task:
Read the passage carefully and look for the main idea and supporting ideas. We also advise that you take notes on key points.
You don't need to memorize the passage since it will stay on screen when you write.
During the lecture, take notes and listen for points that respond to the reading passage.
For the writing part of this question, you can for instance be asked to summarize the points in the lecture and explain how they relate to specific points in the reading passage.
For the independent writing task:
The question often asks you about your opinion on certain topics. Regardless of the questions, use specific reasons and examples to support your argument.
Make an outline before you start writing: this will help keep your writing concise and structured.
Don't try to memorize paragraphs on various topics before you take the writing text to relate them to the topic you receive. The content will most certainly not be appropriate to the specific question you're asked.
If you're ready to register for the TOEFL and get your absolute best score, the choose your TOEFL test center and start preparing with GlobalExam!
The Grading System and Total Duration of Each Section
The TOEFL score and the grading system works as follows:
Test takers will receive 4 scaled section scores as well as a total score;
Each section has a score range of 0 to 30;
These are added together for a total score of 0 to 120;
Each skill has 4 or 5 proficiency levels.
Important: there are no passing or failing scores set by the TOEFL Program or ETS. Each institution or agency sets its own score requirements. You will hence need to contact them directly to know how your scores will be interpreted or used.
Skill

Level

Reading

Advanced (24-30)
High-Intermediate (18–23)
Low-Intermediate (4–17)
Below Low-Intermediate (0–3)

Listening

Advanced (22–30)
High-Intermediate (17–21)
Low-Intermediate (9–16)
Below Low-Intermediate (0–8)

Speaking

Advanced (25–30)
High-Intermediate (20–24)
Low-Intermediate (16–19)
Basic (10–15)
Below Basic (0–9)

Writing

Advanced (24–30)
High-Intermediate (17–23)
Low-Intermediate (13–16)
Basic (7–12)
Below Basic (0–6)
Reach the TOEFL Score You've Been Dreaming of With GlobalExam
GlobalExam is the first e-learning platform for languages! Our  TOEFL preparation resources are amongst the best ones online. With our platform, you can set weekly goals and observe your progress in real time. With time and consistency, you will be able to improve your language skills and be ready for your test day!
Designed by language professionals, our platform guides you throughout the learning process and helps you improve the skills you specifically need.
On our online platform, you will be able to access the following:
Moreover, on GlobalExam's platform you can train for all the other language tests. If you want some help on the other tests you can check out the differences between TOEFL vs IELTS or plenty of other tests and make up your mind!
Overall, GlobalExam will be the ideal partner to help you prepare for the TOEFL and guide you throughout your learning process. Are you ready to join us on this learning journey? Let's go!