How to study for TOEFL IBT?
The TOEFL IBT is a widely accepted English exam, which evaluates one candidate's English level on four areas (Listening, Reading, Speaking and Writing). In order to achieve a high score, and not having to take it a second time, you need to prepare once you have registered for the test.
Studying for any exam is a commitment not just in time but in money to access the best resources possible to help you achieve the score you want. It can be daunting when you Google "TOEFL IBT study resources". You will get lots of hits about the TOEFL exam, places to take it, materials people have created, study trips overseas to practice English, a book list, and websites that can help you practice. Where to start? How will you know it will help you? These are just some of the questions you have to consider.
Attending classes
There are many language schools around the world that offer TOEFL IBT exam preparation classes. They are usually for a set period of time e.g. 6-8 weeks or 60 hours, are group learning, and you are usually placed in a level e.g. intermediate or advanced.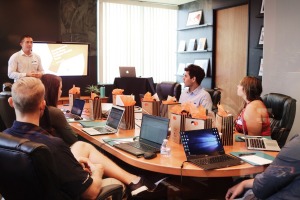 Before you are placed in an exam class you will have a placement test with a teacher, and they will assess your current English language ability. This decides your level. Studying like this can really help you. You will be in a class with other potential test takers who can help and share their experience, help you understand sections of the test you struggle with, guide you, and be a practice buddy. TOEFL test takers are a great TOEFL resource.
Buying books
This is something you will probably do anyway, even if you sign up for a class or take a trip overseas. You need to consider a few things when choosing a TOEFL prep book – do you just want test practice? Do you want a book that will teach you specific test skills? Or do you want one that will also help you improve your English?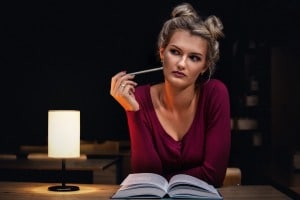 The first book to consider is the ETS Official Guide to TOEFL IBT. It contains a lot of information about the test, section, questions, and test practice. You can buy it as a hard copy book or an ebook. Make sure you get the latest edition (currently 4th edition). It will guide you through each section of the test and break down the questions to make them easier for you to understand.
Going overseas
If this is an option for you then it is completely worth it. Learning a language in a country where it is spoken is the best and fastest way to improve your language skills. You will still need to study exam skills for the TOEFL IBT test but you will learn to use expressions more naturally, listen to different accents, improve your pronunciation and sound more fluent, and develop your own style.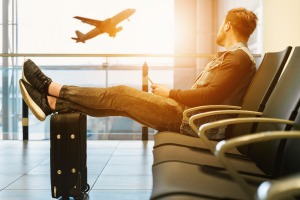 If you go to a country to study courses that are not English-speaking countries, this can also be of great use. It will force you to use all you language skills to communicate and get by. Both experiences are valuable for improving your language ability.
Online solutions
Like books, online solutions is one of the easiest resources to access. It's online so whenever you have a period of free-time you can study. One example of this is GlobalExam. Thanks to our online platform, you can practice online for the test. We also have ebooks that can be studied on the go. We help test takers (IELTS, TOEFL IBT etc) prepare for the test, improve your language ability, and plan out your studying right up to the test date.
You will find vocabulary and grammar sheets in order to improve your English level, along with recommandations and tips. We also have written some articles to help you find test centers in Canada, in Germany, in Belgium, in Switzerland, in Ireland, in UK, in the US, in China, in Manila, in Brazil and in Netherlands.
Take a look at our website and see for yourself. You can try it for free by registering! You will be able to practice thanks to a TOEFL IBT free sample test.