There are numerous variations of these tests; however, the Test of English as a Foreign Language (TOEFL) and International English Language Test System (IELTS) are the two major players. Both IELTS and TOEFL are well-known, reliable and valid tests. In this post, you are going to learn more about these two language tests :
The structure and the pattern of both tests;
The differences between TOEFL and IELTS;
Which one you should choose;
A sample of the IELTS & TOEFL listening exercises;
The preparation we offer at GlobalExam.
Ready to become an English master and smash the exams? Study the IELTS test online or prepare for the TOEFL online.
Let's go!
All the Information You Need to Know about the IELTS Exam
The IELTS is an English language test that measures how well you can read, write, listen to and speak English.
It is used for educational, immigration and occupational purposes. More than 10,000 institutions in dozens of countries around the globe accept it. Even though IELTS is based on British style English, test takers can use either British or US spellings in their answers. There are two versions of the test: Academic and General Training.
What's on the IELTS exam?
There are four sections: Listening, Reading, Writing and Speaking. The Listening and Speaking sections are the same for both tests.
The content of the Reading and Writing sections differs, depending on which test you take. For example, you write an academic essay for the Academic version, but you write a business style letter for the General Training version. The Listening, Reading and Writing sections of both versions of the IELTS test are completed on the same day. There are no breaks.
On the other hand, the Speaking section can be taken up to a week before or after the other tests. This section consists of a face-to-face interview with an examiner.
The interview is recorded. This section lasts 20 minutes max. The total test time is 2 hours and 45 minutes.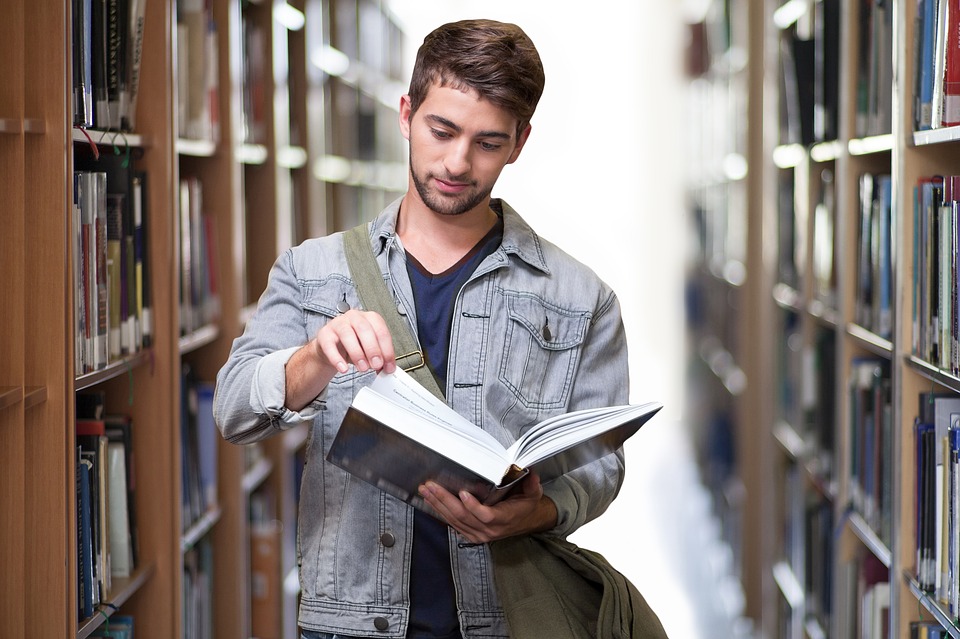 All the Information You Need to Know about the TOEFL Exam
We're going to answer all the TOEFL questions you have and give you useful TOEFL tips for improving your score.
First and foremost, the TOEFL assesses your ability to communicate in English in academic, classroom-based settings. It is an American owned test.
Hence, students seeking admission to US schools tend to take it. It uses American spellings and vocabulary; however, you are not penalized for sounding British in the speaking sections or using British spellings in the writing section. The TOEFL is an important test since more than 8,500 institutions in dozens of countries around the globe accept it.
If you're interested in registering for the TOEFL or choosing your TOEFL test center, we have created step-by-step guides on our blog.
What's on the TOEFL exam?
The TOEFL test's pattern and structure is rather basic and does not differ much from the other tests. There are four sections: Listening, Reading, Writing and Speaking. The overall test takes four hours to complete. You perform tasks that combine your English communication skills.
You will read, listen and then speak in response to a question. The reading and listening sections come first.
Then there is a short break of ten minutes. Next, the speaking and writing sections follow. The entire test is computer-based.
What Are the Differences Between the IELTS and TOEFL Tests?
Aside from the different spelling and vocabulary, TOEFL questions are mostly multiple choice, while IELTS requires test takers to respond to a range of different question types such as short answer, gap-filling and short essay tasks. Moreover, the IELTS exam is quite a bit shorter than the TOEFL IBT exam: 2 hours and 40 minutes as compared to four hours to complete, respectively.
Both of them have a speaking section, the IELTS speaking test is taken face-to-face with an examiner. In the TOEFL exam, there are no physical people to evaluate this section.
Your responses are recorded, and then they are assessed. The IELTS exam features English speakers with different accents. TOEFL test only targets speakers with American accents.
For the writing sections, the TOEFL exam is typed as opposed to the written responses of the IELTS exam. Both tests require the completion of two tasks. The TOEFL essay is somewhat longer: over 300 words while the IELTS is 250 words.
Tests vary quite significantly in their listening components. The TOEFL listening test is between 40-60 minutes long, and involves you listening to excerpts from university lectures or conversations on a university campus.
You have to take notes as you listen, and then answer a series of multiple choice questions. For the IELTS listening test, students can answer questions as they listen to the recordings. Test takers will respond to a number of different question types.
TOEFL/IELTS Conversion, Score and CEFR Equivalence
The TOEFL score and the grading system is absolutly different from the IELTS' grading system. TOEFL score uses a single grade that is out of 120 points. IELTS is graded on a band system. The bands are from 1-9 with the overall IELTS scores being an average of your separate test scores in all four sections. Your overall score will be rounded-off to the nearest half-band.
| TOEFL | IELTS | CEFR Level |
| --- | --- | --- |
| 0-17 | | A1 (beginner) |
| 18-55 | 0-4 | A2 (elementary) |
| 56-86 | 4.5-5 | B1 (intermediary) |
| 87-109 | 5.5-6.5 | B2 (upper intermediary) |
| 110-120 | 7-8 | C1 (advanced) |
| - | 8-9 | C2 (Expert) |
You can also take a look at the differences between the Cambridge tests and the IELTS, CELPIP vs IELTS or even TOEIC vs IELTS tests.
Which Test Between TOEFL and IELTS Should You Choose?
Although both tests have excellent reputations and are widely accepted, they do have differences in their approaches, structure and content. Consequently, you should think carefully about which one you'll choose to take.
First of all, both TOEFL and IELTS test every aspect of the language.
TOEFL :
The speaking part consists of listening to a vocal recording on the computer;
The writing part consists of answering questions on a computer;
4 tests for the 4 parts (speaking, writing, listening, reading);
3-hour long;
120-point rating;
Average difficulty.
IELTS :
The speaking part is done with an examinator;
The writing part is done on a sheet with an analysis of documents;
1 test for the 4 parts;
2 hours and 245min;
0-to-9-point rating;
High difficulty.
Check what your institution or employer requires. Then decide which one to take.
If you're still not sure about which test to choose, you could try taking a look at other tests, such as TOEIC and the differences between TOEIC vs TOEFL tests.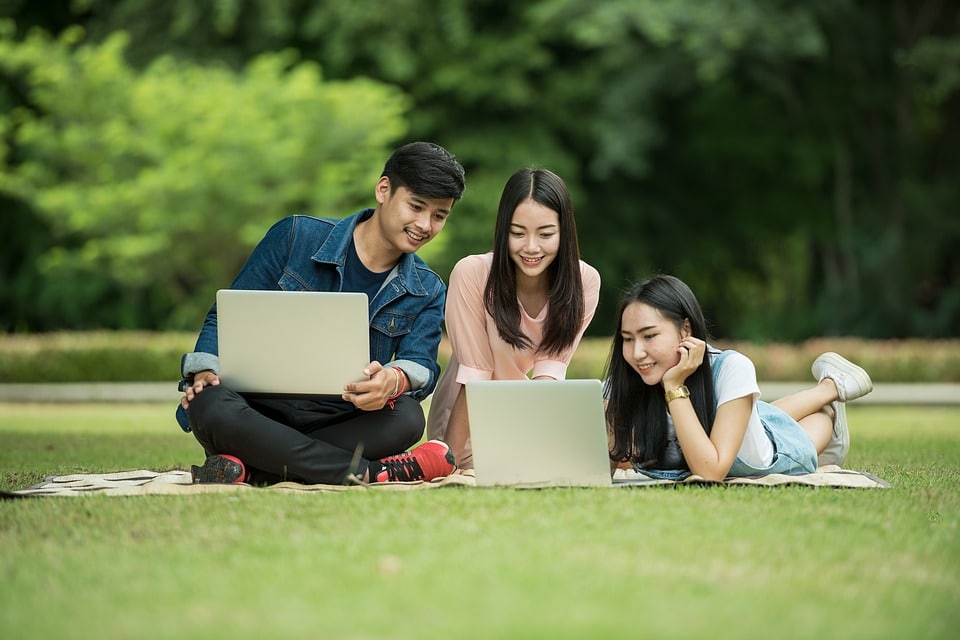 Sample TOEFL/IELTS exam Listening Section exercises
Below we will see how the questions vary between the two tests, although they belong to the same section, in this case the Listening.
Listening Part 1 IELTS General
Here is an example of Listening Part 1 "Short Conversation" of the IELTS General taken from the GlobalExam platform.
For this exercise you will hear a recording of about 5 minutes, then you will need to answer 10 comprehension questions. Here's a part of the audio transcript:
" […] M – Which course are you interested in?

W – Well, I'm not sure which one is suitable for me at the moment.

M – Well… We've got the three-day introductory course if it's your first time?

W – Yes, I've never done this before.

M – There's also the 1-week beginners course which is also very popular. I'd really recommend that one. Then there's the full survival total immersion course which takes 1 month depending on weather conditions. Ah, I've found your email… You mention that you're looking for a 1-week course so the beginner's course would suit you fine.

W – Yes, I might try the beginner's course then. It depends on the cost though. How much is it?

M – The three-day introductory course is $135 and the beginner's course, which is what you'd be most suitable for, is $245 but if you pay today, I'll give it to you for $225. Then there's the full immersion course, which is $1850. That's for people who want to get a recognised qualification.

W – Right, yeah, it'll have to be a one-week course at the moment because I'm on a tight budget. I'll pay today to get the discount too. […]"
Question 1: How much will the woman pay for her course?
A. $135
B. $225
C. $245
Listening Part 1 TOEFL
For this exercise you will then need to respond to 6 questions about the audio.
"Student – Hi Mr. Appleblum. Can we fix a meeting for next week?
Professor – Oh, what's happening Judy? Is everything OK?
Student – I'd like to speak to you about something in private, if that's OK.

Professor – Well, yes, but the thing is I'm out of town all next week because I'm giving a conference in New Haven.
Student – Oh, OK. And the week after?

Professor – That's OK for me. Um, any day of the week between 3 and 6 pm. These are my office hours.
Student – Is Wednesday OK? The day after I'm going on a trip to New York.
Professor – Oh yeah! That sounds very good. Well, OK for Wednesday, then. I hope that whatever problem you have can wait until then. […]"
Question 1: What is the student speaking about with the professor?
A. Her trip to New Haven.
B. Her new book.
C. Her wish to go to New York.
D. Her wish to fix a meeting with him.
On GlobalExam you can find countless of other similar exercises as well as the best resources for your TOEFL IBT training routine.
Online IELTS and TOEFL Preparation with GlobalExam
GlobalExam is a platform dedicated to online training for language proficiency tests, such as the IELTS and the TOEFL. It allows you to train in real exam conditions, thanks to a timer for each exercise, and content produced by experts in language tests. Each exercise is corrected on the platform to allow you to identify your strengths and weaknesses.
You'll have access to many English grammar study sheets and English vocabulary sheets, in order to complete your training.
Evaluate yourself in real conditions and find out your score with our IELTS and TOEFL practice tests and questions, learn from your mistakes and improve quickly with our corrected exercises, choose the course that suits your goal and stay motivated with our personalized training, track your profession in real time with our progress tracker.
A free version of the website is available, it gives you access to a few exercises. The Premium version unlocks all the exercises and mock exams for your preparation.