Should you take the CELPIP or the IELTS?
A question potential candidates often ask is; "Should I do the IELTS or CELPIP test?". That really depends on a lot of factors, but knowing a bit about each test – where they're similar and where they're different – can definitely help you make the right choice.
CELPIP stands for Canadian English Language Proficiency Index Program, and IELTS stands for International English Language Testing System. Both tests are designed to assess English language proficiency, are both tests are used for study, work and immigration, although the CELPIP was specifically conceived for Canadian English assessment. The CELPIP is very useful for people who want to acquire permanent residency in Canada or citizenship.
Format, Focus and Score breakdown
One crucial difference between the two exams is that CELPIP is an entirely computer-based test. All components of the test are delivered by computer. In IELTS, by contrast, the Reading, Writing and Listening sections are paper based, and the Speaking Test is done in person.
Whilst both tests are designed to test your language proficiency, CELPIP lays a slightly stronger emphasis on 'functional language' than IELTS. Many CELPIP tasks require candidates to understand and react to a range of everyday situations that might be faced by someone who has moved to an English-speaking country. This is also true in some parts of IELTS, but not quite so much as in CELPIP.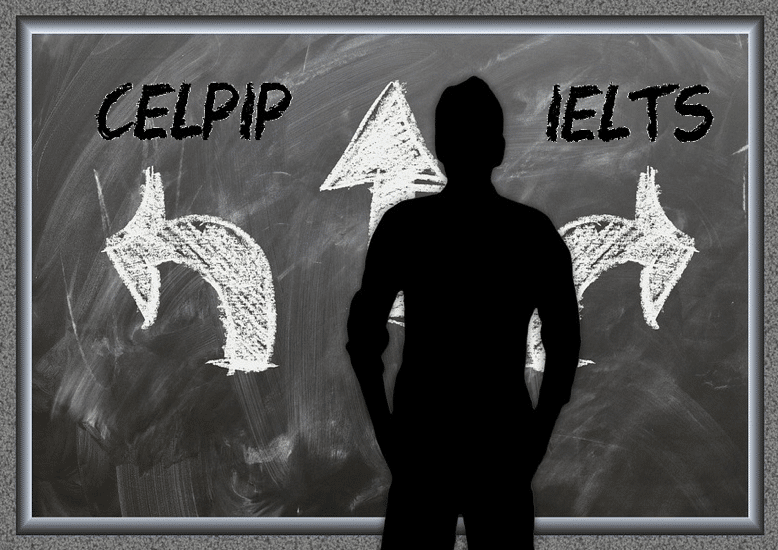 Both tests accept American and British English spelling and grammar, although the CELPIP is designed for Canadian English, and the IELTS for British English.
The scoring is also different. For CELPIP there is a score of 1 to 12 for each section, which is in line with the Canadian Language Benchmark (CLB). For the IELTS test the score for each section is 1 to 9.
Choosing the right exam – and the right version!
Both IELTS and CELPIP have different versions. In the IELTS test, there is an academic exam for people applying to study abroad, a General Training exam for those who want to emigrate to an English-speaking country, and a 'UKVI' exam specifically for candidates who need a UK visa. In CELPIP, you choose between the General Exam, which tests all four language skills (Reading, Listening, Speaking and Writing) and the 'LS' exam which only tests Listening and Speaking. The full test is useful for a variety of purposes, such as applying for work in Canada, while the LS version specifically relates to Canadian immigration applications.
Before you book an exam date, make sure you're doing the right version.
Sharpening your skills
IELTS and CELPIP are both skills-based exams. That means there's no part of either test called 'Grammar' or 'Vocabulary'. Of course, this isn't to say that you don't need good grammar and vocab to get good results in these exams, but when you're preparing, your main focus should be on sharpening up your skills.
Exam Tasks
In some areas, the exam tasks are quite similar. However, there are many sections that are specific to each exam. As an example, in the writing section of the CELPIP General Exam you need to write an email and then respond to survey questions. This is completely different to the IELTS Academic exam, where candidates write a report about a diagram and an essay.  If you're trying to work out which exam is 'easier', this might be one part of the answer to that question, because writing essay requires a lot of training and writing about diagrams is a skill that most candidates have to learn from scratch. Writing emails, on the other hand, is something you've probably practised in the past.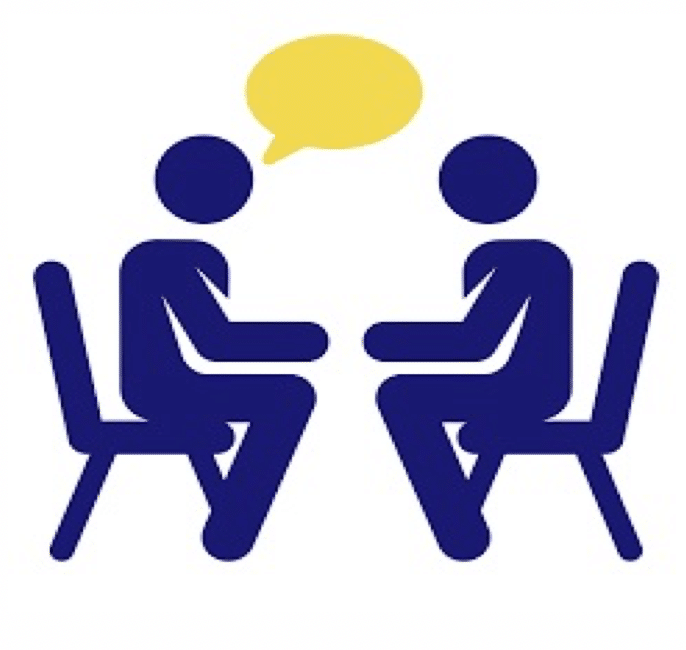 Likewise, the speaking tests are very different, although there is some overlap. IELTS Speaking is divided into three sections, testing candidates' abilities to discuss everyday topics, to give a structured talk (often describing a personal experience), and to express their opinions. CELPIP Speaking has seven sections, each of which tests a particular language function. Two of these functions – describing an experience and expressing your views – appear in the IELTS test as well, but there are also others like giving advice (Section 1) and dealing with difficult situations (Section 7).
Below is a comparison table of the tasks.
 
CELPIP
IELTS
Listening

7 components
40 questions

Reading

4 components
38 questions

3 components
40 questions

Writing

Writing an email
Answer a survey

Writing a letter
Giving a point of view

Speaking
Timing and results
The CELPIP test is conducted over 3 hours in one sitting and time allocations include the question, answer and transition times. The CELPIP Listening and Speaking sections may take a few more minutes but there is a slightly shorter Writing section.  The IELTS test components are not necessarily all completed on the same day. The IELTS speaking section is done separately at a different time, day and possibly even location. There is no automatic computerized time tracking with IELTS, and the times may not include the transition times between the test sections.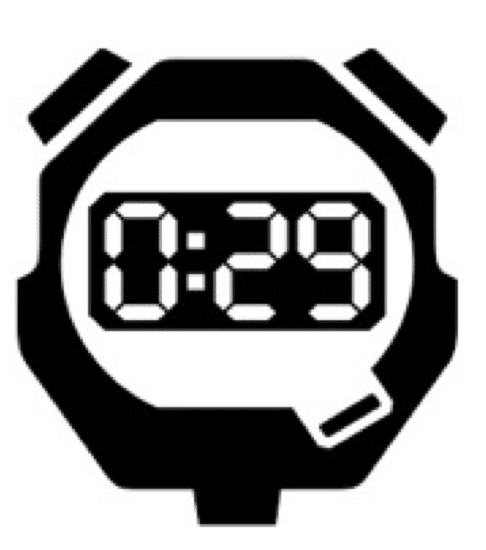 The results take about 13 calendar days for IELTS and 10-12 calendar days for CELPIP. CELPIP also has an express rating system if you need your results sooner: the score is available in 3 business days for an extra fee of $100.
Your Call
In the end, the choice of test is up to you, the candidate. But hopefully this overview has demonstrated that it's really important to 'know your exam' before you sign up. Preparation is everything!
Online training with GlobalExam
GlobalExam is an online platform designed to help candidates prepare for language proficiency tests. The content is developed by language tests experts, and updated everyday in order to be the closest to the tests. The IELTS preparation is available on GlobalExam, although the CELPIP preparation is not available yet.
If you need to train for the IELTS, GlobalExam can help you, thanks to many exercises and mock exams, with a detailed correction. All the statistics are automatically saved, in order for you to review your answers, analyse your progression and focus on your weaknesses. You can try the free version of the platform before buying a Premium plan that will unlock all the content! You just need to register to access the trial version.
More articles to read for your IELTS preparation: