There are a number of tests to choose from with IELTS, TOEFL IBT or TOEFL ITP and TOEIC being popular choices. A student might be left wondering whether they should do the TOEIC test or the IELTS test.
In this post, you will learn :
Why the exam can be required;
What are the differences between TOEIC and IELTS;
How they evaluate.
And you will also have a sneak peak on the reading section exercises of both exams.
Start preparing for either TOEIC english test or the IELTS exam.
What Is the TOEIC? Why Is It Important to Pass this Exam?
The Educational Testing Service, ETS, in Princeton, New Jersey, develops and administers the TOEIC exam. They say that the TOEIC test measures the everyday English skills of people working in an international environment.
TOEIC has links to Japan in that during the 1970's, The Japanese Ministry of International Trade and Industry asked ETS to develop a test for corporations to use. They wanted to know if non-native English speakers could carry out business in English. ETS says that 14,000 organizations in 150 countries use the TOEIC as a way to test candidates' english proficiency level.
We have written an article for you about how to register for the TOEIC test.
The Structure of The TOEIC
The TOEIC (Test of English for International Communication) is mainly asked in companies but also schools. It is divided into two parts and the rating goes from 0 to 999 points.
Why is it important to pass the exam?
The TOEIC is a professional English test. It allows an institution to know your level and whether you have the language skills expected by a specific position or not.
What Is the IELTS? Why Is It important to Pass this Exam?
The International English Language Testing System (IELTS) is an increasingly recognized standardized English exam. The IELTS test is used to assess the English level of people wishing to continue studying or working in an English speaking environment.
Most of the applicants are students wishing to continue their education abroad and individuals looking to start an international career. Today, more than 10,000 organizations, public and private, accept IELTS.
More than 3 million people take the test each year, according to the French British Council website, making the IELTS test one of the most popular language tests around the world.
The IELTS exists in 2 versions:
IELTS Academic is intended for students who wish to enter higher education institutions abroad.
IELTS General Training allows professionals wishing to work abroad to certify their level of English.
IELTS Test Presentation
The IELTS test is divided into four parts :
Reading comprehension
Oral comprehension
Oral expression
Written expression
The speaking part is made with an examiner, the writing test is made on a sheet with an analysis of documents. This is also a high difficulty and very full exam. The rating system is based on a score band from 0 to 9 points.
Structure of The IELTS Test
The IELTS has two forms – Academic IELTS and General IELTS. The Listening and Speaking sections are the same for both types of the IELTS test. The reading and writing sections are different depending on which type of IELTS test is chosen.
The Academic IELTS uses topics and materials covered in undergraduate, graduate, or university programs. The General IELTS uses topics and material from everyday books, newspapers and magazines. In the listening section of IELTS they often use British or Australian accents so a candidate might need to get used to these accents. There is no pass or fail grade for IELTS and participants are provided with an overall score from 1 to 9.
What Are the Main Reasons to Take the IELTS Test?
The IELTS is made for you if you are willing to go study (for the admissions in UK universities) or live abroad but it can also be useful to apply for immigration.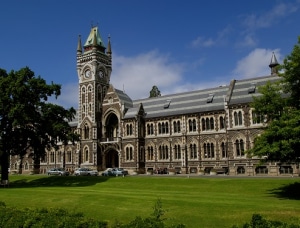 What Are The Main Differences Between TOEIC And IELTS?
One of the main differences is the purpose of these exams. IELTS is for people who want to study abroad or emigrate to an English speaking country, whereas TOEIC is more for work and business purposes. IELTS seems to be more popular among students from South America and the Middle East, while Japanese and French students often choose the TOEIC exam.
IELTS exams are more diversified in their form: multiple choice questions, blank, true or false texts, charts, etc. Also, the oral expression test is conducted in front of an examiner.
There is also a big difference in the structure, as explained earlier.
How Are TOEIC And IELTS Evaluated? Score and CEFR Correspondence
TOEIC
IELTS
CEFR Level
0-250
0-1.5
A1 (beginner)
255-400
2-2.5
A1 (beginner)
3-3.5
A2 (elementary)
3.5
B1 (intermediary)
405-600
4-4.5
B1 (intermediary)
5
B2 (upper intermediary)
605-780
5.5-6
B2 (upper intermediary)
6.5-7
C1 (advanced)
785-990
7.5-9
C2 (Expert)
Have a look at the differences between the Cambridge tests and the IELTS, CELPIP vs IELTS or even TOEFL vs IELTS tests.
Sample TOEIC and IELTS Exam Reading Section Exercises
Example of Reading Part 1 IELTS General
Here you have an example of a Reading Part 1 exercise taken from the GlobalExam platform. In this exercise you will answer 12 or 15 questions on various text extracts.
"Robots are ready to clean up
Robots are predicted to take over many jobs in the near future. One sector of work that may be usurped by robotic technology is the cleaning and sanitation industry. For thousands of years, sanitation has been an area of employment that many people fall back on when times are hard because of the lack of qualifications needed and because the working hours can often be tailored to suit the individual.

In more recent times there have been some interesting developments in technology that mean robots will soon be able to offer a cleaning service that is more efficient and cheaper than the work done by humans. Engineers have already created a variety of robots that can clean offices and homes to a very high standard.[…]"
Question 1: What is the main theme of the article?
A. Humans can clean offices as well as robots.
B. Robots clean small devices better than humans.
C. Cleaning jobs are under threat.
D. Cleaning homes and offices is a waste of time.
There are several references to the theme that robots will be able to replace and take over human jobs in the cleaning sector.
Example of Reading Part 1 TOEIC
In the Part 1 of the TOEIC Reading you will need to complete 30 sentences with the best choice from the 4 options offered.
Question 1: The staff would like to remind all customers that they ——- their personal belongings:
A. Must take care of
B. Should take care with
C. Must keep care of
D. Have to keep with
The standard expression is "to take care of someone/something".
Question 2: The original timetable set for meetings this week ——- ; you must therefore refer to your supervisor for more information.
A. Was changed
B. Has been changed
C. Is changed
D. Changed
Here, the time expression "this week" requires the use of the present perfect tense in the passive voice. (A) uses the passive voice in the past tense; (C) uses the passive voice; (D) uses the simple past tense.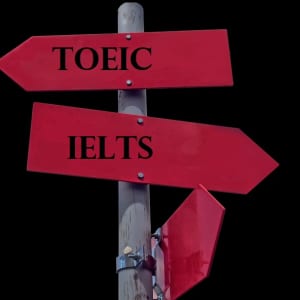 Which Is The Best Test To Choose Between TOEIC or IELTS?
If you're heading to the UK to study at a university, the IELTS test should be the first exam you consider. The Academic version of IELTS would be more suitable for prospective university students. IELTS is also popular with students who just want to generally check their English level as it's a very thorough test and a good reflection of your practical English skills.
TOEIC test is the most suitable test in the workplace environment. With more than 3 million test-takers every year, it is widely recognized by corporations worldwide for measuring the English level of potential employees. If you are looking for a job where you can utilize your English skills, the TOEIC test may be the one to choose.
They are both valid for 2 years, you can online if you want to know more about this subject.
Students sometimes want to know which of the tests are better but it really depends on a student's own goals and circumstances. Whichever test is chosen – it is important for students to prepare well in order that they are confident on the day of the test.
If you are still not sure about which one to choose, you can take a look at the difference between the TOEIC and the TOEFL, in order to help you make a decision.
How can GlobalExam Help You Pass The TOEIC or The IELTS?
Global Exam is an online platform dedicated to test preparation in real exam conditions. Our experts regularly write new content to deliver effective training and practice opportunities. Whether you take the reading and listening or speaking and writing sections, GlobalExam helps in your preparation.
The site is very interactive – you can do TOEIC IELTS and TOEFL tests exercises and get immediate feedback. You also have the chance to do full mock exams under timed conditions – just like in a real TOEIC test or in the actual IELTS exam.
You can review your results in the statistics tab to check your progress. You can then improve any weak areas with the help of vocabulary and grammar study sheets. So, whichever test you choose – Global Exam will help you get the results you need. Sign up for a free trial version and then the Premium option to get complete access to all the materials.
Evaluate yourself in real conditions and find out your score with our practice exams. Learn from your mistakes and improve quickly with our corrected exercises. You can choose the course that suits your goal and stay motivated with our personalized training. The platform allows you to track your profession in real time with our progress tracker.