In this article, you'll learn all about the TOEIC Speaking and Writing exam.
We cover the following points:
The structure of the Speaking and Writing exam
How the TOEIC is scored
TOEIC example questions
Practicing for the TOEIC online
If you're considering taking the TOEIC, read on to get all the information you need to start preparing.
Let's dive right in.
The format of the TOEIC
The TOEIC exam has been designed by the ETS to test a person's proficiency in the English language, specifically within the sphere of business and working environments. This means that the TOEIC test focuses on topics and questions related to working life, such as meetings, travel scenarios and telephone conversations.
There are two versions of the TOEIC test:
TOEIC Listening and Reading
TOEIC Speaking and Writing
The Listening and Reading exam is the more traditional TOEIC test and takes place with pen and paper in a testing center, whereas the TOEIC Speaking and Writing exam has been developed more recently and takes place online.
The TOEIC Speaking and Writing test structure
The Speaking and Writing exam lasts for around 90 minutes altogether, although the two components take place separately and are scored individually.
The Speaking test takes approximately 20 minutes and includes:
Reading a paragraph aloud to test pronunciation
Describing a picture with correct vocabulary and grammar
Responding to recorded questions with fluent, extended answers
Proposing a solution to a problem
Expressing your opinion on a subject
The Writing test takes 60 minutes and includes:
Writing sentences based on pictures
Writing an email response
Writing a short essay
How the TOEIC Speaking and Writing exam is scored
The individual TOEIC Speaking and Writing tests are scored out of a maximum mark of 200. You will receive your score within 3 weeks maximum.
For the Speaking test, each candidate receives a score that falls into one of eight bands, corresponding to a proficiency level, as outlined below:
| Speaking score | Proficiency level |
| --- | --- |
| 0-30 | 1 |
| 40-50 | 2 |
| 60-70 | 3 |
| 80-100 | 4 |
| 110-120 | 5 |
| 130-150 | 6 |
| 160-180 | 7 |
| 190-200 | 8 |
For the Writing test, scores fall into one of the following nine bands and proficiency levels:
| Writing score | Proficiency level |
| --- | --- |
| 0-30 | 1 |
| 40 | 2 |
| 50-60 | 3 |
| 70-80 | 4 |
| 90-100 | 5 |
| 110-130 | 6 |
| 140-160 | 7 |
| 170-190 | 8 |
| 200 | 9 |
Most institutions and workplaces will have their own score requirements, but scores that fall into the top bands (8-9) are generally considered excellent.
Examples of test questions
Practicing for the TOEIC online using example test questions is a great way to become more familiar with the format of the TOEIC Speaking and Writing exam. You can find a few TOEIC example questions below to give you an idea of how to prepare.
TOEIC example questions: Speaking
The Speaking test is designed to assess your English-speaking skills across different types of exercises.
The first exercises are designed to test your pronunciation and basic expression. You will be asked to describe pictures, such as the following.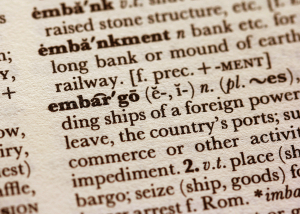 As the test develops, you will be given more complex exercises that require extended answers and a more developed expression, like in the example below.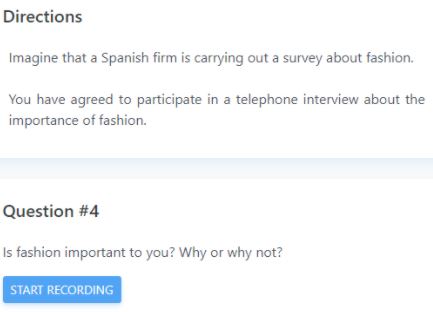 TOEIC example questions: Writing
The Writing test is about evaluating your written communication skills in everyday and professional circumstances.
The first task requires you to describe pictures with one sentence, using specific vocabulary. Study the following example: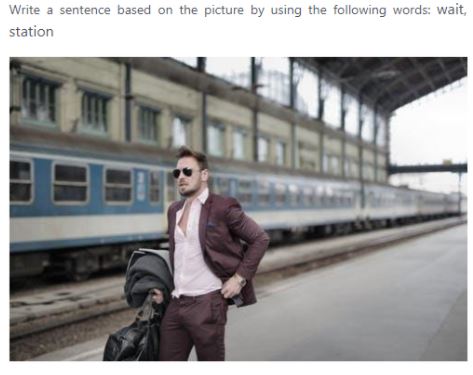 For the second task, you will be required to compose written responses to different prompts. This could be a letter from a bank, for example, and you will be asked to include certain elements in each response.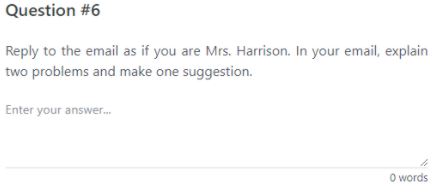 The third task involves writing a short essay expressing your opinion in response to a question or statement. You will be expected to support your opinion with reasons and examples, as well as to demonstrate correct grammar and vocabulary.
Take this example question: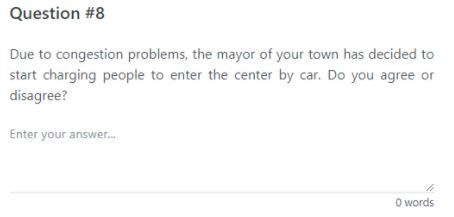 Practicing for the TOEIC online with GlobalExam
Whether you're studying for the TOEIC Speaking and Writing or the Listening and Reading exam, it couldn't be easier than with GlobalExam's 100% online learning platform.
Practicing for the TOEIC online gives you complete autonomy over how, where and when you study. With GlobalExam, you can create a personalized study plan to organize your learning around your own strengths and weaknesses.
Discover our study sheets and revision materials, then test yourself using TOEIC examples and mock exams. 
Subscribe to our e-learning platform and get access to:
An assessment test for evaluating your level
Three custom study plans
390 study sheets
20 corrected TOEIC example exercises
Five graded TOEIC mock exams
Statistics and corrections for tracking your progress
For online learning adapted to you and your TOEIC preparation, GlobalExam is the way to go!