The TOEIC Test is a standardised test of English language proficiency which is internationally recognised. It measures non-native English speakers' workplace English-language communication skills. Most of the candidates are working for international firms, are seeking to obtain a better position or would like to receive international training. Nearly 14,000 businesses, organisations, and government agencies in 160 countries around the world accept the TOEIC Test.
TOEIC – Test of English for International Communication
The Test Of English for International Communication (TOEIC) was developed in order to assess non-native English speakers' professional English-language communication skills. Listening and Reading is a popular TOEIC exam to talk.
The TOEIC Reading and Listening exam lasts 2.5 hours. The test is divided into 2 sections: listening and reading, which are always taken in the same order. Each section contains 100 questions. There are 4 parts in the listening paper and 3 parts in the reading paper. Totally 7 parts to the exam in total.
The TOEIC assessment family is composed of three different tests:
The TOEIC® Listening and Reading test measures proficiency in English reading and listening skills, from beginner to advanced level (A1-C1). A paper-based, multiple-choice test.
The TOEIC® Speaking and Writing tests measure proficiency in English speaking and writing skills, from beginner to advanced level (A1-C1). The Speaking and Writing tests are online.
The TOEIC Bridge™ test measures proficiency in English reading and listening skills, from beginner to intermediate level (A1-B1). A paper-based, multiple-choice test.
Articles on the TOEIC structure that might help:
Check here what are the evolutions with the new TOEIC.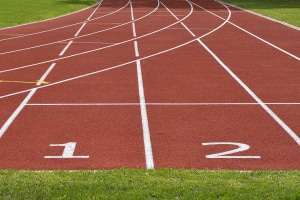 Presentation – The TOEIC Test
| Section | Content | Time | Questions |
| --- | --- | --- | --- |
| Listening | 4 exercises based on audio recordings | 45 min | 100 |
| Reading | 3 exercises based on texts | 75mn | 100 |
Timing
The listening section lasts about 45 minutes. It is split into 4 exercises.
The reading section lasts about 75 minutes. It is split into 3 exercises.
Comment : You are only allowed to listen to the audio recording once. Training for this is very important.
TOEIC Score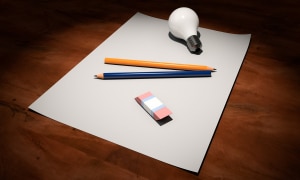 Each of the 2 sections contains 100 questions. However, the final score is determined after using a conversion method which is not published by TOEIC. In the end, each candidate gets a mark between 5 and 495 per section. The overall mark is the total sum of the 2 marks. The best possible mark is therefore 990, the worst mark you can get is 10. You will receive your score within 3 weeks maximum.
Themes
The exam tests candidates on their ability to understand professional English.
There are therefore certain recurring themes in the topics included:
Companies: human resources (hiring, contract, pensions, lay-off), relations between employees, relationships between company departments (purchase, R&D, production, quality control, etc.);
Communication and technologies (emails, meetings, conferences, computer, etc.);
Finances and budget (investments, budget, taxes, accounting, invoicing, etc.);
Transports (travelling organisation, trips, etc.);
Entertainment (business meals, culture, media, etc.);
Health (relations with doctors, insurance, etc.)
Answer Sheet
You will have to write your 200 answers on the answer sheet provided at the beginning of the exam. An answer is considered valid if fully coloured with the pencil provided with the answer sheet. Take care when doing this! Don't mark your answer in the wrong box.
TOEIC Registration
The TOEIC Test is an international exam, accepted by several universities, institutions and companies. It is possible to take the TOEIC Test at your own institution if official sessions are organised. If not, many accredited centres also offer sessions. Go to the TOEIC's official website and specify where you would like to take the exam. You will discover the closest centres and will be able to choose your exam date according to their availability.
To sit the TOEIC test in the right frame of mind, here are 2 common sense tips:
Once you have chosen a date to take the test, book your place immediately. Depending on where you live and when you want to sit the test, there may be limited availability.
TOEIC Tip: register ahead of time, e.g. at least 3 months before the exam date. Note that you can take the TOEIC in the city/country of your choice. You can check our article on where to take the TOEIC in  Canada,in Ireland,UK, Germany, US, Japan and Korea
Check where your exam will take place and arrive ahead of time on the exam day It is important to check where you will sit the test before the exam day in order to plan your journey there. Remember that you will have to arrive 30 minutes before the beginning of the test. Late candidates may be refused entry. Remember to bring your invitation letter as well as a valid ID (with your picture and signature). You will not need to bring pens or draft paper as these will be provided.
Further study is the answer.
Once you booked your test, you need to keep studying English and exam skills. GlobalExam can help with that. We provide exam practice for a range of language exams, including TOEIC. Our programme has areas to develop exam skills, take timed exams, language activities, and you can track your own progress. You can check our tips for your training, along with English vocabulary word list and grammar study sheets. This is a great tool as the exam grows closer.