Taking a language test such as the TOEIC can be a boost for your career. The TOEIC is a test of professional English that assesses candidates' level of English through work situations commonly encountered in companies. But are you wondering where you can take the TOEIC in Japan?
This blog post will go over how to register and where to take the test in Japan, and how to prepare for the TOEIC effectively online.
But first, let's take a look at what the TOEIC is and how it can help you in your career.
NB: We have also written an article on where to take the TOEIC in Canada, Germany, Ireland,in the UK, in the US  such as Portland city,  Korea or in America.
What is the TOEIC?
Since the TOEIC focuses on professional subject matter, your score on the test will prove that you can understand the English used in emails, business travel, business communication, and other areas of a company.
This is a great thing to include on your CV, and a certain TOEIC score may even be required for application to certain schools or for hiring and promotion in certain companies. It is a highly standardized test, so it is recommended that you prepare well beforehand to get your best score. You should also learn how the scoring grades work.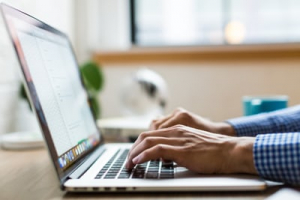 Where to take the TOEIC in Japan
TOEIC testing centers are located all over Japan, generally in universities or language schools that also administer the tests. All the centers are authorized by ETS, the body that creates the exam. In Japan, all the centers are managed directly by ETS's local affiliate, the Institute for International Business Communication (IIBC). This will be your first stop when registering to take the TOEIC in Japan.
Here is IIBC's summary of the testing centers in the Kanto region, which offers the most locations, but updated lists of sites are available on the IIBC website for the regions of Hokkaido, Tohoku, Hokuriku/Koshin, Tokai, Kinki, Chugoku, Shikoku, and Kyushu/Okinawa.
City
Location
Ashikaga
Ashikaga University
Tochigi Prefecture South Region Local Industry Promotion Center

Chiba
Chiba University
Chiba University of Commerce
Chiba University of Economics
Chuo Gakuin University
Nihon University Faculty of Science and Technology Funabashi Campus
Tokyo University of Science (Noda Campus)

Hitachi
Ibaraki Christian University
Kanagawa
Aoyama Gakuin University Sagamihara Campus
Asahioka High School
Iwasaki Gakuen Shin-Yokohama Buildings 2-3
Kanto Gakuin University Kanazawa Hakkei Campus
Meiji Gakuin University (Yokohama)
Meiji University Ikuta Campus
Sagami Women's University (Sagami Ohno)
Shonan Institute of Technology
Tamagawa University
Maebashi
Kyodai Gakuen Maebashi International University
Maebashi Institute of Technology

Mito
Ibaraki National College of Technology
Mito Aoi High School
Tokiwa University
Oyama
Hakuoh University
Saitama
Dokkyo University
Nippon Institute of Technology
Saitama Institute of Technology
Saitama University
Sayamagaoka High School
Seigakuin University
Takasaki
Takasaki University of Economics
Tokyo
Aoyama Gakuin University
Asia University
Athens Francais
Established Gakuen Junior/High School
Hosei University
Hoshibi Gakuen Junior College
Note that because the TOEIC is standardized, it will be the same test administered, no matter the location.
As a general rule, TOEIC sessions are scheduled twice a month at the different Japanese locations, but space is limited. Since demand may vary depending on the center and time of year, it is highly recommended to register well in advance. Some particularly high-demand centers even use a lottery system to ensure fair placement.
How to register
On the IIBC website, you'll be able to book your spot for a TOEIC session on the date and at the location of your choice. You're looking for the TOEIC Listening & Reading, which is by far the most popular version of the TOEIC.
Once you register on IIBC and select the date and location, the only way to secure your reservation is to pay the exam fee instantly online, which is currently set at ¥6,490. Discounts are available if you are taking the test again (up to three months later – details on the IIBC website).
Prepare to take your TOEIC
With proper preparation, the test will be a breeze. On the day of the test, you'll need to arrive early to be counted. The test is given to everyone at once. Focus only on your answer sheet, and watch out for shifting lines! If you're stuck on a question, move on to the next one. You should have time at the end to go back.
Remember that you cannot "fail" the TOEIC since the scores correspond to your level of English. However, if you need to reach a minimum score threshold or minimum level of English proficiency, the preparation method you choose needs to account for this goal. It also should be the right one for you!
With GlobalExam, we provide everything you need for TOEIC success. We have dozens of exercises with examples and corrections that explain how the test works. You can practice and re-take the sections as often as you want. Every time, you can track your score and compare your progress with your goal as you revise. You'll even learn common TOEIC vocabulary word list  with our special revision sheets.
Training to take the TOEIC can start today with GlobalExam. We'll even let you try your first full-length mock TOEIC test free of charge so you can get an idea of your current level of English and get a feel for the timing of the test. Just open up a free trial, and you'll be on your way to TOEIC success in Japan!
Read more articles about the TOEIC exam: