In this article, you'll learn all about the TOEIC and where to take the test in Calgary.
We cover the following points:
The TOEIC test and how to register for it
Finding a TOEIC Calgary examination center
Preparing for the test on GlobalExam
If you're considering taking the TOEIC exam, read on to get all the information you need to register and start preparing.
Let's dive right in.
What is the TOEIC?
The Test of English for International Communication is an international exam designed to test a person's proficiency in the English language, specifically within business and work environments. The TOEIC test focuses on topics and questions related to working life, such as meetings, travel scenarios and telephone conversations.
The TOEIC tests a speaker's proficiency across the four main communication skills – reading, writing, speaking and listening – although the exam is divided into two sections: the first section covers the Listening and Reading components; the second section covers the Speaking and Writing components.
The Speaking and Writing exam is a newer addition, meaning that this second exam is currently only available in some countries.
If you're a beginner to English, you may want to consider starting with the easier version of the TOEIC test, called the TOEIC Bridge.
How is the TOEIC scored?
The Reading and Listening section of the TOEIC is scored out of a maximum mark of 990. Each candidate receives a score that falls into one of the following bands:
| | |
| --- | --- |
| Band score | Proficiency Level |
| 905-990 | International proficiency |
| 785-900 | Working proficiency |
| 605-780 | Limited working proficiency |
| 405-600 | Elementary proficiency plus |
| 255-400 | Elementary proficiency |
| 185-250 | Memorized proficiency |
| 10-180 | No useful proficiency |
The Speaking and Writing section of the TOEIC is scored out of 200.
What does the test cover?
The Listening and Reading test lasts for two and a half hours and each component is made up of 100 questions.
The Listening component covers:
Questions based on photos (20 questions)
Questions and responses (30 questions)
Short conversations (30 questions)
Short talks (30 questions)
The Reading component covers:
Incomplete sentences (40 questions)
Error recognition (20 questions)
Reading comprehension (40 questions)
Short passages and multiple choice (eight passages)
The Speaking and Writing test lasts for around 90 minutes altogether, although the two components take place separately. This second section of the test takes place online and each component is scored separately.
The Speaking component takes approximately 20 minutes and includes:
Reading a paragraph aloud to test pronunciation
Describing a picture with correct vocabulary and grammar
Responding to recorded questions with fluent, extended answers
Proposing a solution to a problem
Expressing your opinion on a subject
The Writing component takes 60 minutes and includes:
Writing sentences based on pictures
Writing an email response
Writing a short essay
How to register
Anyone can register to take a TOEIC test. If you're taking the exam independently, you'll need to register for a public test session. If, however, your employer is entering you for the TOEIC, you'll have to contact your supervisor to register you for the test with an institutional test session.
The dates for the public TOEIC test sessions are the same across all the public examination centers in Canada. It's important to check with TOEIC or your local testing center to be sure, but generally speaking there is one testing session per month.
The registration deadline for the TOEIC test in Canada always falls on the Thursday one week prior to the test session, at 17:00 Eastern Time.
You can register for the TOEIC test online on the ETS website, which involves filling in a simple form, submitting a photo, and paying the registration fee. If you prefer to pay by check or cash, you can also send on your payment by mail.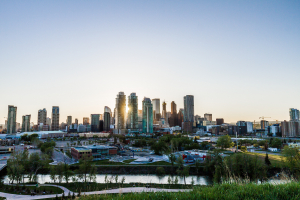 TOEIC Calgary examination centers
There are two examination centers that hold public test sessions for the TOEIC Calgary. We've made life simple and included their addresses and contact information below:
| | | |
| --- | --- | --- |
| TOEIC Calgary examination center | Address | Contact |
| GEOS Calgary | 1040 7th Avenue SW, Calgary AB T2P 3G9 | [email protected] |
| Cultural Connections Institute - The Learning Exchange (CCI-LEX) | 428, 10621 100 Avenue, Edmonton, AB T5J 0B3 | [email protected] |
Once you've decided which one is the most convenient location for your TOEIC test, all you need to do is register online with ETS, specifying your chosen examination center.  You can also take the TOEIC test in other cities in Canada such as in Vancouver, in Toronto, in Montreal, Québec and  Victoria.
How much does the TOEIC test cost?
Fees for the TOEIC test are determined by individual examination centers. Generally speaking, the Listening and Reading exam costs around $85 CAD, as does the online Speaking and Writing component. Registration fees are non-refundable, so make sure that you're ready to take the exam before you commit.
Preparing for the test with GlobalExam
The best way to ensure success in your TOEIC test is to prepare in advance. The TOEIC is structured in a specific way, with certain types of exercises and questions, so it makes sense to prepare with the TOEIC testing style in mind.
On GlobalExam, you can revise and polish your English skills with exercises specifically designed to prepare you for the TOEIC Listening and Reading components.
By creating an account and subscribing to our e-learning platform, you'll have access to:
An assessment test for evaluating your level
Three custom study plans
390 study sheets
200 corrected training exercises
Five graded mock exams
Statistics and corrections for tracking your progress
If you're new to online learning, you can try out our platform by creating a free account, which gives you access to a smaller variety of our resources.
The GlobalExam platform is designed to suit your learning journey. Tell us your exam date and your score goal, and we'll let you know how you're doing as test day comes closer.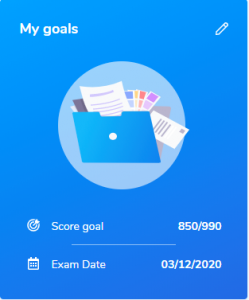 You can conquer the business world with a strong TOEIC score under your belt. Register for an exam and start studying!