Where to take the TOEIC test in Canada.
TOEIC is a popular International English language test and it's one of the main English tests of choice for many employers across Canada too. Many workplaces and institutions in Canada accept the TOEIC test as proof of language ability for employment and immigration purposes. Tests are available at locations all over Canada and candidates can choose their nearest language center whether it be in Montreal, Toronto, Vancouver or Calgary.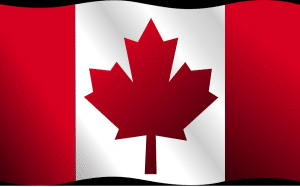 NB: We have also written an article on where to take the TOEIC in Germany, Ireland, in the UK, in the US  such as Portland city,  Korea or in America.
What should I think about when choosing a center in Canada?
When considering where you are going to take the TOEIC test in Canada it is worth remembering that the TOEIC test is designed so that test takers have the same testing experience no matter where they sit the test. ETS state that test scores remain fair and comparable across administrations. A candidate sitting a test in Montreal should get the same score that they would have got in Vancouver. Students need to register for the TOEIC Listening and Reading Test separately to the Speaking and Writing Tests. For the Listening and Reading Test candidates may have a choice between public test sessions that are held in various testing locations around the world throughout the year. Institutional test sessions are offered by your employer or a language school. To register for institutional testing sessions, contact the person in charge at your organization or school. Some universities also offer the option to take the TOEIC directly on site or require a certain score for entry such as UQAM University in Canada Montréal and the TOEIC. 
Think about where you will feel most confident taking the test. It is important to get plenty of sleep before your test so that you can perform at your best. Also consider how early you need to travel to get to the test center and how long you will be staying there. If you need to take the test on a specific day – check that it is available. Some Test Centers may not offer tests for all possible dates. You should review the registration deadline and score reporting dates before making a decision.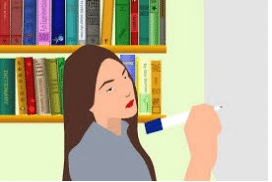 Where can I take the TOEIC test in Canada?
Remember that you will need to check information for the TOEIC Speaking and Writing Tests and the Reading and Listening tests separately. Below are some examples of current locations where students can take the TOEIC test in Canada. These centers administer all 4 sections of the TOEIC test. You can for example take the TOEIC in Vancouver, in Toronto, in Montreal, Québec,Victoria and Calgary.
Quebec: Montreal YMCA International Language School, 1440 Stanley St, Montreal
https://www.ymcaquebec.org/en/Find-a-Y/YMCA-International-Language-School
Montmorency College, 475 Boulevard de l'Avenir, Laval
https://www.cmontmorency.qc.ca/
Ontario: SSLC Toronto, 120 Eglinton Ave E, Toronto
https://sprottshaw.com/international-programs/
British Columbia: Sprott-Shaw Language College, Vancouver, 5th Floor – 548 Howe Street
http://www.studysslc.com/vancouver/
Alberta: Geos Language Plus, 1040 7 Ave SW, Calgary, AB T2P 3G9, Canada
http://www.geoscalgary.com/home.htm
Where can I search for a center?
In Canada test takers can register online at: https://toeicrts.ets.org/WebRegistration/toeic/StartPage.html
To register for a test students need to choose a test Center for a test date and reserve a seat there. Candidates are required to upload a photo to complete their registration.
What is the format of the test?
The TOEIC exam consists of different tests which include the TOEIC Reading & Listening Test and the Speaking and Writing test. The reading and listening tests are multiple-choice tests and measure proficiency in their relative skills. 45 minutes are allocated to the listening section with 75 minutes for reading section.
Another part of the TOEIC test is the Speaking and Writing test which measures proficiency in these respective skills. Candidates have to respond to questions set in authentic workplace situations. The speaking test takes 20 minutes and consists of 11 questions. The scoring ranges from 0-200. The writing test uses the same scoring and takes an hour to complete the questions.
More information on the TOEIC that might help:
How much does the TOEIC test cost?
The cost of the TOEIC test can vary between cities but students should expect to pay about 175 Euros in total for all four components of the test. Students can pay online by using Visa, MasterCard, American Express, Discover or JCB.
What's the best way to prepare for the TOEIC test?
Like many other English exams it's a good idea to really get to know the format of the TOEIC test and practise answering as many different question types as possible. There are plenty of free resources on the web for students who are on a budget. Some students elect to do an English preparation course, either by taking a lesson at a school or doing a web based course. Whatever you decide to do – the more you put in, the more likely you are to make some improvements. Remember, if you want to feel more confident in the exam then you can never do too much preparation!
Can GlobalExam help me to prepare for the TOEIC test?
GlobalExam is an online platform dedicated to test preparation in real exam conditions. Our experts regularly write new content to deliver effective training and practice opportunities. The site is very interactive – you can do TOEIC exercises and get immediate feedback. You also have the chance to do full mock exams under timed conditions – just like in the real TOEIC test. You can review your results in the statistics tab to check your progress. You can then improve any weak areas with the help of our  English vocabulary word list and grammar study sheets! So, don't delay! Sign up for the free trial version today and you'll have more time to improve your TOEIC score!