TOEIC Ireland
The TOEIC exam is recognized around the world. It assesses your English language proficiency. The TOEIC (Test of English for International Communication) is an internationally accredited exam and is designed and monitored by ETS (Education Testing Services).
TOEIC is typically used by people for employment purposes as TOEIC focuses on English as it is used in the business world. TOEIC assesses your English on a scale ranging from CEFR (Common European Framework of Reference for Languages) level A1 – B2; that is from the elementary to upper-intermediate levels. Firms around the world recognize TOEIC results as proof of English language skills.
In this article, we're going to look at sitting for the TOEIC exam in Ireland. We'll talk to you about things such as registration, finding exam dates and times, how results are received and the cost of a TOEIC exam. Also, we'll inform you how GlobalExam can help you get prepared for the TOEIC exam.
NB: We have also written an article on where to take the TOEIC in Canada, Germany, in the UK, in the US  such as Portland city,  Korea or in America.
Where can I take the test in Ireland?
According to the ETS website, there is no longer any location in Ireland offering TOEIC exams. Even in Dublin, TOEIC is not available. If you are in Ireland and wish to sit for a TOEIC exam, then you have to contact the Paris office.
ETS Global – France Office
43-45, rue Taitbout
75009 Paris, France
Email:[email protected]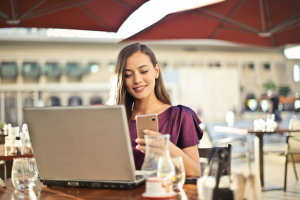 Dates, Prices, Results and Things like That
Register online with the exam center. Be careful when you register as ETS has many different language exams, and there are different versions of TOEIC: TOEIC L&R (listening and reading), TOEIC S&W (speaking and writing), TOEIC Bridge and TOEIC 4 Skills (listening, reading, writing and speaking).
Register for your TOEIC test through the exam center's website. If you prefer to register in person, then complete the downloadable TOEIC application form and submit it to the exam center in person. Remember that you will need to make payment (debit, credit card, etc.) and show an official form of ID. If you are coming from Ireland, then your passport will work best. You must bring official ID on your exam day since you could be refused access to the exam room without proper ID.
The fee varies according to the version of TOEIC you want to sit for. You should always check with the exam center's website; fees can change from time to time. The TOEIC Listening and Reading test is approximately €125. For fees for the TOEIC 4 Skills and TOEIC Speaking and Writing, check with the exam center in Paris.
Information about times and dates of upcoming TOEIC exams is on the test center's website.
Receiving Results
Score Reports are sent by mail. They will not be communicated by phone or email.
For the TOEIC Listening and Reading, and the TOEIC Bridge tests, depending on which exam you choose when registering, your scores will be sent accordingly:
| Scoring Option | Number of Days |
| --- | --- |
| Standard Scoring | between 10 and 15 working days after the exam |
| Express Scoring | between 2 and 5 working days after the exam |
| Super Express Scoring: | between 1 and 3 working days after the exam |
For the TOEIC Speaking and Writing exams, the Score Report is sent to you by mail within a maximum of 8 working days after your exam date.
In some countries, there is online scoring available. Check with your exam center about this. However, the online scores are not normally recognized for official use, so you still need the official Score Report through the mail. You might also be interested in learning how the scoring system works too.
Training for TOEIC with GlobalExam
You'll need to get ready for your TOEIC exam, and that means plenty of practice. You don't want just any practice. You want to practice with genuine TOEIC questions, materials and exams that are targeted to TOEIC and are current. GlobalExam is here to help you. Here's an outline of what we offer for TOEIC preparation:
Corrected exercises- learn from your mistakes and quickly improve
Mock exams- simulated conditions, getting you used to the feel of the TOEIC exam
Progress Tracking Statistics- see your progress in real time and know how you are doing
Personalized study paths- gives you a choice and the ability to follow a path that works for you
Practice TOEIC for free
Yes, we have some free practice materials. Practice free of charge on Global-Exam with our trial membership. Our free TOEIC package offers the following:
TOEIC Listening- 4 free training exercises
TOEIC Reading – 4 free training exercises
Not everything at GlobalExam is free. We offer some free samples to give you a sense of what we do. We offer high-quality, targeted training on a platform that is for language exam preparation such as TOEIC.
We don't give a bunch of random exercises to download. We provide study paths, support, mock exams, tracking data and corrected materials, so you can prepare well. All of this will enable you to maximize your TOEIC exam score.
With Global Exam, you will have access to an attractive platform with plenty of authentic, targeted exercises and great supporting services, facilitating your TOEIC preparation. Why not give us a try!
Read more articles about the TOEIC: