The TOEIC® Exam: a reputable test
Whether you are studying, newly graduating or even already working, the question "how is your English?" rings familiar. When applying to firms, colleges or prominent graduate schools such as the University of UQAM in Canada, you will be much more likely to be considered for selection if your English level has been certified.
Take the TOEIC to boost your CV
Nowadays, with an increasingly globalised economy and work culture, English has become the global lingua-franca for the corporate world. Recruiters for in demand positions are attracted to profiles that show a high ability of English language. Your grasp of a foreign language matters as much as your diplomas and past professional experiences when it comes to catching the attention of your future employer. It will be a real opportunity to boost your cv!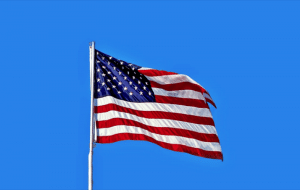 Nonetheless, you would need to actually prove your English level for it to work, which is only possible during a job interview. The best solution for you would be to certify your English level from the moment recruiters look at your CV. The TOEIC test can help proving your English level.
The TOEIC: a reputable test recognised by recruiters
The TOEIC (meaning Test of English for International Communication), is suited to both students and professionals seeking to broaden their resumés by showcasing the extent of their English language ability. The TOEIC exam is precisely what recruiters are looking for -especially since many firms, including the more prominent ones, are well-acquainted with the test and some even make it a criterion of selection. That is the case, for instance, of Air France, which replaced its internal language test in 2007 by the requirement that everyone applying to a position within the firm should pass the TOEIC.

Moreover, the recruiters at LG also use the TOEIC exam as a mean to evaluate the English level of their employees. If this concerns you, whether you're seeking a position abroad or simply aiming to handle your chosen firm's international affairs, you cannot forego the TOEIC on your CV! Good news: the test offers a standardised certification recognised worldwide. This is indeed the main advantage of the TOEIC: international recognition.
More information on the TOEIC that might help:
TOEIC and TOEFL: any significant differences?
Unlike the TOEFL (Test of English as a Foreign Language), required in an academic context, the TOEIC is built to evaluate the candidate's competencies in a professional setting. The former is rather generalist and academic whereas the latter has a marked business and communication focus. In other words, if you have a high score, you will be deemed able to use professional English -that is, business English. Don't forget that an increasing number of firms expect their applicants to reach a given score at the TOEIC!
TOEIC or TOEIC Bridge: which one should you pick?
In a manner of speaking, the TOEIC Bridge is the TOEIC's little brother. More easily accessible, it is aimed towards beginner to intermediate levels and allows you to be certified in everyday English. However, the test only has a Reading and listening part, unlike the TOEIC which has in addition a Writing and speaking part.
The TOEIC Bridge is therefore more suited to beginners seeking to show their progress and to find a good language training.
Be careful not to mistake the two tests, the Bridge is much more accessible; prominent graduate schools, colleges and firms expect you to reach a good score at the usual TOEIC.
The TOEIC Bridge is also recognised internationally and linked to the CEFR levels: it will thus help you to evaluate with certainty your current English level. This is a good place to start your TOEIC journey if you have never taken a formal language exam before.

Pass the TOEIC to join a MBA or a specialised Master
The TOEIC isn't merely wired towards students seeking to join professional life after the end of their studies. You may have already heard of Masters offering a high-end formation in management, called MBA (Master of Business administration). These courses are for those who already have a few years of experience in their field, and want to enhance it to obtain a promotion within the firm.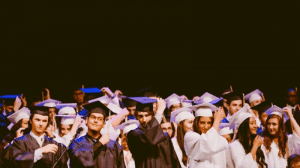 Keep in note that your score will be comprised between 10 and 990. There are no common rules setting a minimal score; some Masters will expect a score around 750 (that is generally the case of American MBAs). However some schools will expect a minimum score of 850 points, while a good score enhancing your profile is around 900 -above that, around 920 points, the most prominent schools will without doubt give you their undivided attention, for example in US universities.
An investment that's worth it
It is of course necessary to prepare the TOEIC, especially since it isn't free, so be careful not to waste your money and time and make sure to prepare adequately for the given day. The test is divided in two parts, the first Listening and reading part followed by a Writing and speaking part. You can prepare the test online and a large number of websites offer you paying courses.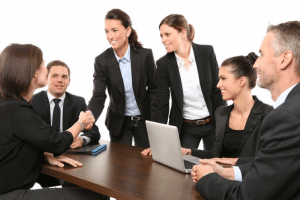 GlobalExam is one of them, offering a good preparation for the TOEIC test (among others). A section is designed to the Listening part whereas the other section trains you in the written comprehension. You can also track your progress and use both training mode and exam mode as well as revision sheets. Regardless what subscription you choose (from weekly to annually, with no commitment), GlobalExam offers a complete and efficient formation, particularly thanks to the tips and advice given for each part of the test, along with  English vocabulary word list and grammar study sheets.