TOEIC Listening Section: Introduction and Guidelines
The TOEIC listening section or listening comprehension is the first part of the TOEIC exam. Just like any exam, it is crucial to have the right approach to boost your confidence. The section requires the greatest amount of focus for all TOEIC candidates since the exercises are all based on audio recordings which will only be played once. This section of the test is 45 minutes long.
There are the question types for each section –
| Part 1 | photographs |
| --- | --- |
| Part 2 | question-response |
| Part 3 | conversations |
| Part 4 | short talks |
Other articles about the TOEIC structure: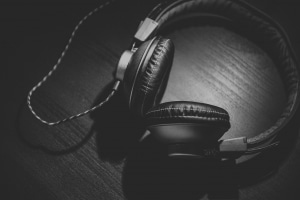 TOEIC Listening – Strategies
In addition to the 3 winning strategies for successful TOEIC preparation, the main strategy to improve your mark in the listening part of the TOEIC test involves using the information included in the exam booklet as much as possible. This way, you will anticipate what you will hear and thus focus your attention on the key points of the recordings so that you can answer the questions well. This strategy applies to Exercises 1, 3 and 4 — it is impossible to anticipate in Exercise 2 as the questions and answer choices are only spoken out loud. The skills tested are listening for gist, detail, and to respond.
Comment: The audio tracks are recorded by American, Canadian, Australian or British teachers.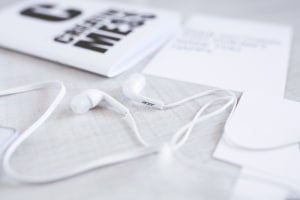 Tips
Make sure you fully understand the TOEIC listening structure. Before taking the TOEIC, you must know what to expect. Practice those exam skills as much as possible.
Listen to talking radio programmes in English. This will really help your overall listening skills and develop your vocabulary too. Just 10 minutes a day to start should be enough. Preserve with this!
Stay focused: you are only allowed to listen to the recordings once per exercise. You will hear a lot of information: it is crucial to stay very focused when listening. This is all the more relevant given that taking notes is not allowed.
Use various training resources to get to know the different accents in English.
How to manage your time?
Time is much less of an issue for the listening section than for the reading section. You will not be free to manage your time as you like, but you will have to answer the questions depending on the audio tracks you will listen to (and which you are only allowed to listen to once). There is no need to put yourself under more pressure by constantly looking at the time.
Online Training TOEIC Listening
Finding an online provider that can help you develop your listening skills is a good idea. Being able to access online materials whenever you want will really help with your busy life. GlobalExam is an exam preparation provider that can help. Studying with us will give you access to full exam materials to practice skills, timed exam practice, and the ability to track your progress. You will also find tips for your training, along with  English vocabulary word list and grammar study sheets. This is a really nice study package.