TOEIC Exam Preparation
Preparing for the TOEIC Exam is becoming more and more common. Since its creation in 1979, the exam has developed on an international level , and is now a well-established, international standard of professional English. Today, an estimated 6 million people prepare and sit the TOEIC Test every year. As the TOEIC Test has become more and more widespread, many different programmes have emerged to prepare for the TOEIC Exam. Different programmes cater for the different profiles of the candidates, whether they be students, managers of international organisations, professionals, agents from public institutions, etc.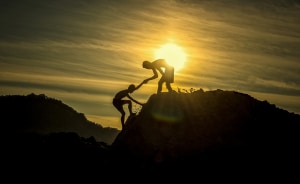 The TOEIC Test and the score you get can have a great effect on your career path, which is also the reason why you should understand how the scoring grades work. Depending on your profile and your goals, you should try to find the most relevant strategies to prepare.
You will find our tips for the TOEIC below:
Which tools should I choose to train for the TOEIC?
How to practise for the TOEIC?
TOEIC TRAINING
Each candidate should start to prepare for the TOEIC Exam wondering: How can I maximise my TOEIC preparation? Indeed, you should choose the best tools to reach your goals depending on your constraints (cost of the preparation programme, preparation time, mobility, Internet access, etc.)
Should you go for private classes to prepare for the TOEIC? Will a training book or online practice be enough? If so, what should you choose?
Unfortunately, it is impossible to answer these questions with a single answer. As described below, each preparation programme includes specific costs, constraints and goals. The best TOEIC preparation is a customised one. Go and explore all the option – visit language centres and talk to staff, browse through books in a bookshop, and give the free trials a go on providers websites. Find something you like and go with that. If has to work with your learning style.
TOEIC PRACTICE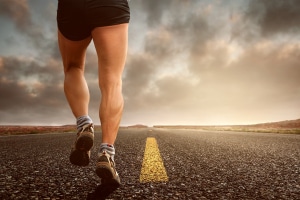 Watch out: prepare for the TOEIC Test is different from practising English or improving your professional English vocabulary. In other words, taking English classes or revising business vocabulary is not enough to get a good mark on the TOEIC Test. Obviously, the better your English level, the more likely you are to do well in the exam. But in order to crack the TOEIC Test, you must adopt a specific training method for the TOEIC Test!
Check out articles we have written for you on topics about online preparation and TOEIC mocks exams.
PREPARING FOR TOEIC EXAM
Once you have decided on your studying method and the relevant resources and have understood that you should train specifically for the TOEIC Test, you can prepare effectively for the exam.
GlobalExam is the one tool created to train specifically for the TOEIC Test:
designed by TOEIC experts;
under real exam conditions (types of questions, audio recordings, timer, etc.);
on the largest database of TOEIC exercises;
with 2 different modes (Training mode and Exam mode).
You can access full practice exams, in timed conditions, areas to improve your English vocabulary and grammar, track your own progress, and even create a study plan. GlobalExam has helped many test candidates over the last few years and is worth considering GlobalExam.