TOEIC Test is the leading assessment of English-language reading and listening skills widely used by academic institutions in preparing students to compete in the competitive global workforce. Academic institutions can use TOEIC test to measure a student's progress and proficiency in English, or consider it as an effective factor to determine who has the skills to succeed in school and in business. Plus, TOEIC Test is also applicable in evaluating the effectiveness of school's English-language programs and helping students communicate successfully across borders and cultures. TOEIC Test definitely will enhance the program development of academic institutions and build up their reputation as a trusted resource, therefore to attract more high-achieving students who will be recruited by top companies.
In this article, we will explain whe it is so important to get prepared for the test and how mock tests could be a great help. We will also give you tips on your training and show how GlobalExam is the right solution for you!
What is TOEIC test
The TOEIC Test is a standardized English language proficiency test, short for the Test of English for International Communication. It is specially designed to access business English skills of workplace professionals working in a cross cultural setting. Nearly 14,000 businesses, organizations, and government agencies in 150 countries around the world accept the TOEIC Test as a world standard to evaluate and classify the English language ability of their employees and take their TOEIC test scores into account when making position arrangement or recruiting new hire. TOEIC test scores also reflect how much time and effort employees have put into on a daily basis and how far those employees expect themselves to go.  Therefore, being internationally recognized as the world's common English test by business organizations, government agencies and academic institutions across the world, TOEIC test serves multinational companies. By helping them source proficient and competitive workforce and hire, place and promote the right candidates year after year, it is a must-have for international environment. The test gives a score according to valid and reliable measurements and meaningful performance feedback with a description of the English-language strengths of test-takers. International companies choose to trust TOEIC test scores and relate them to the tasks employees may perform on the job and Use the descriptions to inform critical hiring and placement decisions.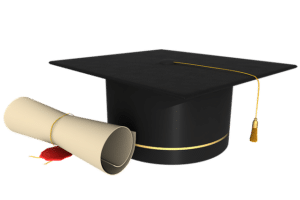 Why take TOEIC Mock exam
In order to crack the TOEIC Test and secure higher scores, it is better for test takers to follow a valuable approach to help preparing online for the TOEIC exam. Regardless of the English level and the preparation time test takers have, what equally matters is to work out a method. Alongside English level, TOEIC success will depend on how well the test is prepared. Since the TOEIC Test is standardized, that means the exam's structure is fixed in terms of the number of exercises, themes of the exercises, types of questions etc, which offers test takers an excellent opportunity to understand the structure of the exam before even taking it so as to see how the questions are linked, how much time is needed to answer them, what the instructions are and the recurring theme they formulate.
Hence comes the TOEIC Mock exam. TOEIC Mock exam is a simulated test with bunches of exercises particularly designed to give test takers a real-life experience of what it is like sitting the actual exam and to show the instructions about the TOEIC and how sections are combined. Under TOEIC Mock exam training, test takers will identify their weaknesses and strengths and which exercises they can work on so as to easily and quickly improve overall score. In addition, through continuous practicing on TOEIC Mock exam, it helps make test takers become quicker and more confident at the D Day to the extent that the TOEIC exam becomes their second nature.
If you want to optimise your training, check all the tips for your preparation. It will give you a good overview of which strategies to adopt for your TOEIC preparation in order to maximise your score.
How to get TOEIC Mock exam
Free online TOEIC Mock exam training programs are widespread over the Internet so it is simply easy for test takers to search and find, however, to identify high-quality training packages on an optimized interface is another story because the quality varies significantly on different online platforms. To avoid wasting time trying out some poor quality training programs and getting disappointed, there are certain trustworthy online practice platforms test takers can reach to practice TOEIC Mock exam. ETS official website offers TOEIC Listening and Reading Sample Test for test takers to try out first and place an order if they feel like doing more exercises. Global-Exam online platform is another place where test takers can find TOEIC Mock exam. Although Global-Exam is not a free TOEIC training platform, 1 TOEIC full mock exam for each of the 8 TOEIC exercises is presented for free to allow test takers to discover their expert support.
Start your training for the TOEIC test with GlobaExam
GlobalExam users obtain an average of +140 TOEIC points in 30 days of training. Register for free to enjoy the equivalent of a full test! You will have the opportunity to complete an exercise from each section, and you will get a correction.
The Premium version will allow you to monitor your progress, access exercises according to the grammar or vocabulary points you need to revise, accompanied by revision sheets. In addition, there are numerous sample exercises and mock exams which will allow you to practice specifically for each test and exercise. You will also be able to create a personalised schedule to organise your training.
Take your chances for the TOEIC test with GlobalExam and don't hesitate any longer. We offer real expertise and complete and personalised support for our candidates. This makes our offer the best option for TOEIC candidates wishing to make the most of their level of English.
You can improve your TOEIC score now by registering on the site. Test your level with a complete and corrected mock test, free of charge!
Check here if you want to prepare your TOEIC abroad!