Going abroad to prepare for your TOEIC ® exam
Prepare yourself for TOEIC while you are abroad
Immersing yourself in the English language by going abroad is a great way to prepare for the TOEIC exam, because you will be able to thoroughly practice the 4 different TOEIC abilities (Listening & Reading and/or Speaking & Writing). check all the tips for your training!
if you want to arrive more confident, and be sure that you are well prepared for the test, check our mock exam!
Completing your TOEIC preparation abroad
You need to know where you want to go, and also understand that it can be quite difficult to find TOEIC preparation group courses – private lessons are expensive, ranging from €25/H in Malta to more than 100€/H in renowned schools in London and New York. Group courses are harder to find outside of inhouse training or corporate training centres. Some language schools to offer then but you would need to check.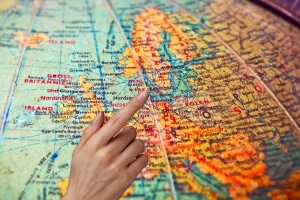 In Ireland or in Malta
One solution is to choose Ireland or Malta, as you can prepare for your TOEIC exam and sit it on the spot, but be aware that there are not many TOEIC exam centres in either of these countries, as not many people wish to take the exam except those from France or Japan. IDEALANGUES can also help you find specialised TOEIC preparation schools in both of these countries.
Be sure that you are well prepared for the test thanks to our tips and TOEIC mock exam!
In specific classes
Since the TOEIC exam tests your knowledge of English in a professional context, you can always sign up for a Business English or English for Work course abroad, while simultaneously following an online course. The classes will help you to improve your general level of English and will indirectly help you to prepare for the test, while learning the exam techniques, specific vocabulary, and warn you about pitfalls to avoid.
To conclude, joining an online TOEIC preparation course and going on an immersive stay abroad are two complementary tools you can use to maximise your chances of obtaining the highest TOEIC scores, whether you are a student who is required to pass the test in order to complete their diploma, or a professional who receives OPCA funding in order to perfect their business English.
Find here our sample test!
Summer Schools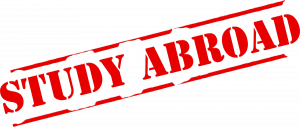 One other options is attending a summer school abroad. There are many different options for this. In the United Kingdom, summer language courses are plentiful for all age groups. Many companies run summer camps for young learners to teenagers and some universities run different courses for language improvement. They are worth looking into. Many are also residential so that's one thing less to have to sort out.
Find the best preparation strategies!
Other Options
If going overseas isn't an option for you then many consider two things – language exchange groups and online programs. Participating in a language exchange will help develop your speaking fluency, vocabulary, and increase your overall natural use of the English language. Studying with an online exam provider will help you learn and develop those much needed exam skills. Global Exam is a provider that can help. They have a program that offers practice areas; full, timed, practice exams; tracking your progress, language activities, and being able to create a study plan. They can really help you succeed.