Are you in Oregon and need to certify your English proficiency? The TOEIC is one of several tests of English you can take if you want to certify your English comprehension abilities. It is recognized worldwide as an official certification of your level of English.
What sets the TOEIC apart is that it covers mainly so-called "business English" where most of the test contents include situations you'd likely encounter in a professional setting. So, by reaching a certain score on the TOEIC, you're certifying to your future recruitment officer or college admissions counselor that you can understand English in a business context. This could help you get a job internationally or simply boost your CV.
This article will give you a brief overview of the TOEIC, and especially where you can take the TOEIC in the Portland area. Finally, we'll give our advice on how to study to get a winning score on the test.
The TOEIC testing center in Portland
The TOEIC is administered in testing locations that are accredited by ETS, the company that produces and dispatches the TOEIC worldwide. In all of Oregon, there's only one testing center available in Portland, so it shouldn't be too difficult to choose!
Portland English Language Academy
2007 Lloyd Center
Portland, OR 97232
This testing site is located on Interstate 84 and Grand Avenue, in the Lloyd Center area in beautiful central Portland.
We recommend going to the testing location before the test and to allow plenty of time to get there on test day. That way, you'll be less likely to be late and you'll arrive for the test with a clear head. Remember that there is no late admission to the test!
Portland English Language Academy offers public TOEIC sessions about once a month. Note that demand varies depending on the time of year, so be sure to book your seat well in advance since seats may fill up quickly! We recommend registering for the TOEIC at least one month before the test date.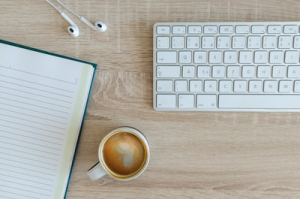 Luckly, there are plenty of test centers all around the US in cities like Boston, NYC,San José,San Diego, Los Angeles, Seattle, San Francisco or regions like Michigan, California and even in Hawaii or in America
How to register for the TOEIC in Portland
All TOEIC registrations happen online on the ETS website. After you create an account, navigate to the registration page using the "Register Online" button. Remember, the TOEIC comes in two versions: one that tests your comprehension of English, which is by far the most common one, and one that tests your English expression (TOEIC Speaking & Writing) which is required only by certain schools. In this case, you'll most likely want the TOEIC Listening & Reading Public Session.
You'll then see all the test dates for the test you choose. Simply select the date that works for you. A summary will be displayed of all the information about the test session you select (duration and date, call time: generally 10 a.m.), plus the number of seats available. If spots are open, provide your identification information, being sure to enter the same name as is on your official identification you'll need to bring on the test day.
How much will you have to spend?
Lastly, to finalize your registration, you'll need to pay the test fee. This can be done instantly with a credit card on the website. The test fee is currently set at $130 but is subject to change. Discount may apply to students and other categories of candidates.
This is also when you can select any additional options for your test reporting, such as express results, where you'll get your results within three days instead of seven. You can also choose to order additional score reports to be sent out to institutions or companies on your behalf.
Prepare online with GlobalExam
The TOEIC has very specific exercises and strict guidelines to ensure fair and reliable testing of specific English proficiency. You should therefore prepare for the test completely so you'll know what to expect. Preparing will help you learn what the guidelines are and work more efficiently on test day. You'll be saving time because you'll be able to anticipate the questions and your answers. Preparation is also a key factor in learning how to manage stress.
With GlobalExam, you'll have access to our 100% online TOEIC preparation platform. We have developed TOEIC training materials in collaboration with instructors specializing in the TOEIC format. When you sign up, you'll get more than 60 hours of practice material for the TOEIC, dozens of exercises, and several full-length practice tests so you can experience the timing and pressures of the real thing.
Practice, practice, practice!
Practice tests are also a great way to pinpoint your strong and weak areas and where your score is currently. Thanks to GlobalExam's personal statistics function, enter your target score to track your progress in real-time and watch your score rise!
GlobalExam also has lots of resources to improve your English overall, including themed vocabulary files, grammar revisions, plus tips and tricks on how to manage your time wisely, and of course, full TOEIC tests for optimal preparation.
You'll even get your first mock TOEIC exam free of charge when you sign up for a free trial. Let GlobalExam help you on your way to an international career starting in Portland!