The TOEIC is a test that measures your English language skills in a professional context. It tests your English listening and reading comprehension (and in some cases, speaking and writing). You can take the TOEIC in most major cities, including right here in San Diego!
This article will go over the TOEIC, where to take it in San Diego, and how you can prepare for the test effectively online with GlobalExam.
Regardless of why you need to get a TOEIC score, read along to find out how to register for the test if you live in or are passing through San Diego!
About the TOEIC
The TOEIC Listening & Reading is by far the most common version of the test; the TOEIC Speaking & Writing is no longer required to get your English proficiency certified, but still may be required by certain schools. The score you receive on the TOEIC is valid for two years.
To maximize your chances of getting a high score on the test, it is recommended to prepare for the TOEIC, no matter your current level of English. You might think you speak English "perfectly" now, but the test is highly standardized, which means it follows strict guidelines and a specific structure. You should be familiar with the predictable format and know what to expect from each section.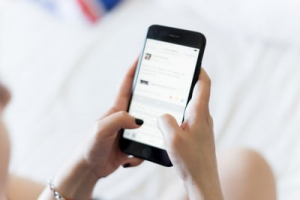 Online registration to take the test
Choose a test center
You must register for the TOEIC online as registration is no longer possible directly with the testing center.
The authority governing the TOEIC administration is ETS, which is headquartered in New Jersey. Even if you plan to take the TOEIC in San Diego, your first stop will be the ETS website. There, you open an account and select a date and testing site, then pay the fee instantly online. The TOEIC is given approximately once a month, but check for availability in each of the locations below:
Downtown/Civic Center: 
College of English Language
1010 2nd Ave. Suite 110 A
San Diego, CA 92101
The CEL in San Diego is ideally located in the middle of downtown San Diego, a great location if you're in or passing through central San Diego.
Gaslamp:
Kaplan International Center San Diego
660 6th Avenue
San Diego, CA 92101
The San Diego branch of Kaplan International has some of the best amenities available, which means they're equipped to deliver the TOEIC in optimal conditions.
Downtown/Harbor:
Embassy CES
402 West Broadway 6th Floor
San Diego, CA 92101
Finally, the Embassy CES is conveniently located Downtown off Broadway and the Orange Trolley line.
Proceed to online registration
With these three TOEIC testing locations serving the San Diego area, you're sure to find one offering the test on the date you want! Once you settle on a location and date, you need to complete your registration online with ETS.
Details about specific locations and times (address, call time; the San Diego sites always start their testing at 10 a.m.) and the monthly test dates will be listed in full on the ETS website. Note that your registration will only be final once your test fee is paid and received! The good news is you can pay the fee instantly online using a credit card. The fee is the same no matter where you take the test and is set by ETS. The fee is currently approximately $170, but discounts may apply for students or other categories. All updated fees will be given when you sign up with ETS.
Recommendations before the registration process
No matter where you decide to sit the TOEIC test, don't forget space is limited and demand may vary considerably depending on the time of year. Demand tends to be highest during school application deadline times such as the spring, so be sure to complete the registration process at least 10 days before your chosen test date. Also, some people choose to take the TOEIC multiple times to have only their best score reported, which you're welcome to do every 3 days after your first time if you wish. You wouldn't want to miss the deadline, so don't take too long to decide!
There are plenty of test centers all around the US in cities like Boston, Portland,San José, NYC, Los Angeles, Seattle, San Francisco or regions like Michigan, California and even in Hawaii or in America
Prepare for the TOEIC online with GlobalExam
GlobalExam provides more than 60 hours of practice with corrections and real-time progress monitoring so you can get a snapshot of your specific strong and weak areas, improve your score on the TOEIC, and pass with flying colors! Of course, this requires a certain amount of discipline and time spent to get the TOEIC score you want. We recommend a study program lasting several weeks, or the time between your early registration and the test date. The GlobalExam platform lets you revise methodically so you'll be prepared on the day of the test. And the good news is that GlobalExam works perfectly well on your mobile phone as well, so you can study on the go!
You can track your progress online and view your personal statistics as you work toward your score. All exercises and test simulations are written by specialized instructors, so you're guaranteed to get high-quality TOEIC training materials.
When you register, you'll get a free full mock TOEIC so you can explore our content and our platform, and while you're at it, test your current level of English. Just select a target score and track your progress as you work toward it. Let GlobalExam be your start to your international adventure in San Diego and start your free trial today!