Many leading companies, academic institutions, and language programs all over the world rely on the TOEIC Listening & Reading score as a fair, objective way to measure English proficiency. Boston-area schools such as Boston University and Harvard University require foreign students to get a score of at least 600 on their TOEIC, so we recommend preparing thoroughly for the TOEIC.
Once you're fully prepared, you'll be ready to take the test. If you're already in Boston, where can you take the TOEIC? This article is for you!
The TOEIC needs to be taken to one of the authorized testing centers, which are located in many large US cities. See where the nearest centers to Boston are below.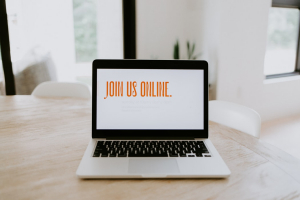 The nearest TOEIC test centers to Boston
There are currently no TOEIC testing sites in Boston, but it shouldn't be too difficult to get to these locations in New York City, which serve the entire US northeast region. Public TOEIC Listening & Reading tests are available at the following addresses:
The first site is in New York City at Embassy English, located at 328 7th Avenue, 6th Floor (New York, NY 10001).
The second TOEIC testing location is at IBEC at 369 Lexington Avenue, Suite 300 (New York, NY 10017).
Finally, in nearby New Jersey, there's Discovery Learning Center at 222 Bruce Reynolds Blvd. #570 (Fort Lee, NJ 07024).
The fee to sit the TOEIC in a public session is currently around $130, but discounts may apply for students and other categories of test-takers.
Tips to secure a spot at the test center
Once you choose which location is best for you, you'll need to decide which date you want to take the test. Testing sessions are generally scheduled once a month at the New York City locations on alternating dates.
Be aware that demand may be high depending on the time of year and seats may fill up quickly. These times tend to be around filing deadlines for application to schools in the springtime. Some candidates prefer to take the TOEIC test several times to have their best score reported, so these times tend to see a higher demand. Be sure to register well in advance to be sure you secure a spot and avoid the rush!
Of course, if you're willing to travel farther afield, TOEIC sessions are available elsewhere in New Jersey and in Washington, D.C. It all depends on finding the right date when the test is offered. Next, we'll explain how to register for the TOEIC test and find out which dates and locations are currently valid.
How to register to take the TOEIC
No matter where you want to take your TOEIC, you'll need to first register on the website of ETS (the organization that produces and dispatches the TOEIC test) and search for a testing center and date. Choose "TOEIC Listening & Reading – Public Session" and select New York, then the center of your choice.
Depending on the time of year and the location, the sessions where there are still seats available will be displayed. For example, in New York City, you'll see the dates available for the two New York locations and the New Jersey center, then you can proceed to create an account with ETS and pay the fee to secure your spot.
Luckly, there are plenty of test centers all around the US in cities like Portland,San José,San Diego, Los Angeles, Seattle, San Francisco or regions like Michigan, California and even in Hawaii or in the Americas
Where can I prepare for the TOEIC?
First of all, you'll need to choose how you want to prepare for the TOEIC. It all depends on how you prefer to train. Some candidates prefer to revise with printed books and audio CDs on their own, some prefer to enroll in intensive training sessions in larger classes. There are several language schools in the Boston area that offer in-person TOEIC preparation classes. Of course, you have the option of preparing online with an interactive platform such as GlobalExam. A good way to begin is by taking a mock TOEIC so you get an idea of your level of English currently before starting on any program.
Train with GlobalExam
GlobalExam is an online platform that offers training exercises (more than 60 hours in all, with 6,000 questions), several full-length mock TOEIC simulations, and a personal statistics feature to track your progress.
There are even vocabulary and grammar revision files to work on your English level overall. You'll get all the tools you need to prepare fully for the TOEIC!
Additionally, GlobalExam provides a section with summarized files (like the ones you use to practice) with grammar, vocabulary, and verb conjugation exercises tailored to TOEIC content, plus valuable tips and tricks on how to manage your time wisely during the test. You'll have access to this section as soon as you log in. Be sure you don't miss it!
Finally, measure your progress by entering your target score (usually around 600-700, depending on the program) and pinpoint your strong and weak areas. Track your progress and watch your score rise as you practice!
In fact, when you sign up for a free trial with GlobalExam, we'll even provide your first mock TOEIC test free of charge so you can get an idea of your current level of English so you can define your learning objectives. Start your free trial with GlobalExam today and let us help you on your international journey starting in Boston!