Countless leading companies, academic institutions, and language programs all over the world rely on results attained on the TOEIC Listening & Reading as a fair and objective way to certify English proficiency. Many of the top Bay Area universities require foreign students to have a score of around 600-700 on their TOEIC to be eligible for admission, so we strongly recommend preparing fully for the TOEIC.
Once you're prepared, you'll be ready to take the test and get your target score. If you're in San Francisco or only passing through, where can you take the TOEIC? This blog post is for you!
You'll need to take the TOEIC in one of dozens of accredited testing centers in the United States, including right here in the City by the Bay. Find out where these locations are below.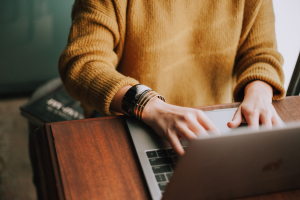 The TOEIC testing locations in San Francisco
Choose a test center
There is currently one TOEIC testing location in San Francisco, so the choice shouldn't be a difficult one! Public TOEIC Listening & Reading tests are administered at the following site:
Embassy CES
1 Beach Street 2nd Floor, Location #4
San Francisco, CA 94133
Note that the Embassy CES location has recently been renamed EC San Francisco, and will soon be relocating to just down the street at 100 Montgomery St. Registration should still be the same, but note that the site may be listed differently when you register. The center features modern amenities so they can administer the test in optimal conditions.
Select a date to take your exam
Once you choose the location, you'll need to decide which date you want to take the test. Scheduled test dates are listed when you register (see below) and are generally once a month in San Francisco.
Note that demand may be high depending on the time of year, usually around college admissions application deadlines in the spring. If you wish, you can take the TOEIC several times to have only your best score reported, so allow for plenty of time when you register! And register early! We recommend completing your registration process at least a month in advance.
No matter where you take the TOEIC, the fee to take the test in a public session is currently around $130, but discounts may apply for students and other categories of test-takers.
Next, we'll explain how to register for the TOEIC test and find out which dates and locations are currently valid.
How to register to take the TOEIC
Regardless of where you choose to take the TOEIC in the end, your first stop for registration will be the website of ETS, the organization that produces and dispatches the TOEIC test all over the world. It is also the body that accredits the local test administration centers. On their search engine, find the testing center and date right for you and be sure to choose "TOEIC Listening & Reading – Public Session."
Depending on the time of year and the site location, sessions with available seats will be listed. For example, when you select "California," you'll see the dates available in the California locations. Be sure you select "San Francisco" and you can then proceed to create an account with ETS and pay the fee to finalize your registration.
There are plenty of test centers all around the US in cities like NYC, Boston, Portland,San José,San Diego, Los Angeles or regions like Michigan and even in Hawaii or in the Americas
How to prepare for the TOEIC
Once you're fully registered, it's time to start studying! First of all, you need to choose how you want to prepare for the TOEIC, which depends entirely on you and your study habits and needs. Some candidates prefer to study using printed or online preparation material on their own time, while some prefer to enroll in more formal classes or intensive training, or even one-on-one private courses. Several language schools offer in-person TOEIC test preparation in the Bay Area, including the EC testing center, of course.
Then, you could always prepare online with an interactive platform such as GlobalExam. Take our free full-length mock TOEIC exam when you sign up so you know where your level of English is currently and where your strong points and weak points lie so you can focus your revision. This is probably the most affordable and convenient option.
What will be your training mode with GlobalExam?
The platform is divided into two main sections:
Training mode lets you boost your general English skills and work on test-taking skills through exercises designed to prepare you for the TOEIC format.
Then, there's Exam mode, where you can take one of five full-length mock TOEIC tests in real conditions, that is, timed and following the same level of difficulty as the real test.
Plus, GlobalExam provides several vocabulary and grammar sheets including verb conjugation revisions specific to the TOEIC content. You'll see valuable tips and tricks on how to manage your time efficiently during the test. Don't miss out on these great features as soon as you sign up with GlobalExam!
Finally, you can track your progress by entering your target score and pinpoint your strong and weak areas. That way you can get a program personalized just for you. Watch your scores go up as you retake your practice tests!
When you sign up with GlobalExam's free trial offer, we'll give you your practice TOEIC for free so you can find out your current English level and define your learning objectives with us. Sign up with GlobalExam today and let your international adventure start in San Francisco with us!