Where to take the TOEIC test in Toronto
TOEIC is one of the most popular English language tests related to meeting workplace language requirements and it's one of the main English tests of choice for many employers across Canada. Tests are available at many locations in Canada. If you are in Toronto, Canada you can visit places of interest such as Niagara Falls, Ontario Lake, or the CN Tower. It's also a great place for students to take the TOEIC test!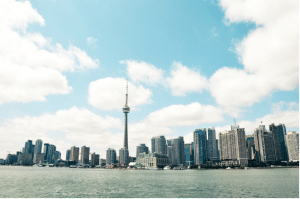 Where can I search for a center?
To find a location in Toronto, Canada on your preferred dates you need to go to the ETS website; https://www.ets.org and click on the link for the TOEIC test you want to register for. For example, to register for the Listening and Speaking test the site will take you here: https://toeicrts.ets.org/WebRegistration/toeic/StartPage.html
Remember that you will need to check information for the TOEIC Speaking and Writing Tests and the Reading and Listening tests separately. Public TOEIC testing sessions in Canada are usually held monthly. The registration deadline for public testing sessions in Canada is usually on the Thursday a week before the test at 5 p.m. ET. Below are some current locations where students can take the TOEIC test in Toronto, Canada. This centers administers all 4 sections of the TOEIC test.
SSLC Toronto, 120 Eglinton Ave E, Toronto, Ontario
Check the other centers in Canada:
To register for a test students need to choose a test Center for a test date and reserve a seat there. Candidates are required to upload a photo to complete their registration.
What is the format of the test?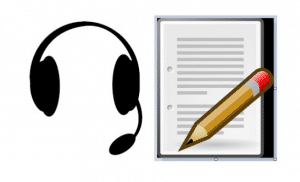 The TOEIC exam consists of different tests which include the TOEIC Reading & Listening Test and the Speaking and Writing test. The reading and listening tests are multiple-choice tests and measure proficiency in their relative skills. 45 minutes are allocated to the listening section with 75 minutes for reading section. Students work their way through the sections and have to keep track of in order to finish the exercises on time.
The Speaking and Writing test measures the skills required for writing and speaking in authentic workplace situations. Test takers have to respond to questions set in these real-world situations. The tests use common everyday vocabulary, phrases and key expressions that could be used in meetings, conversations or phone calls in the workplace. The speaking test takes 20 minutes and consists of 11 questions. The scoring ranges from 0-200. The writing test has the same scoring and takes an hour to complete the 8 questions.
When will I get my TOEIC results?
Your results will usually be available 3 to 4 weeks after you have completed your TOEIC test and results are sent through the post.
How should I prepare for the test?
You should make sure you know the format of the TOEIC test really well before you take it. Some students take a TOEIC course with a language school or buy course books to study at home. Doing some practise tests will help you get to know what to expect and achieve the results you need. Read, write and practise speaking and listening to audio regularly. Choose a good, quiet place to study and get started. It's important to have clear and achievable goals for the exam.
How about online training with Global Exam?
Preparing for your TEOIC test with Global Exam would be a great way to prepare for the TOEIC test. You can track your progress online so you'll know when you are ready for the test. You can do a trial test for free and then when you're ready to start you can choose the Premium version and get access to all the available TOEIC practise tests! There are materials on the Global Exam site to suit the requirements of most language students who want to test their skills.