TOEFL, TOEIC, HSK: valid for 2 years
The tests which certify a language level at one point in time are often valid for a given period. This is the case for the TOEFL, TOEIC and HSK tests. The mark obtained in one of these tests is valid for 2 years after the exam date. Indeed, your language level can dramatically change in a few months' time depending on how much you practise… and you can either improve or get worse.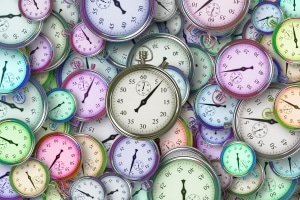 The institutes issuing these certificates therefore make them valid for 2 years. In any case, the schools, institutes and companies selecting candidates on their score often ask for more recent certificates.
The three tests issue certificates which are valid for 2 years.
Taking the TOEFL, TOEIC or HSK to anticipate a deadline: a bad idea?
If you want to get a good score on one of these tests, it is a good idea to prepare for the test and take it in advance as possible. Knowing how the exam works will allow you to improve your preparation by targeting specific areas to work on and it will also help you to be less stressed out when taking the test. Being able to take mock tests under exam conditions is a really effective way to familiarise yourself with the layout of the exam, questions types, and the overall structure.
As certificates are only valid for 2 years, it is a good idea to plan in advance what you want the test score for. If you can use the same certificate to achieve a few of your life goals then it is worth even more – such as a new job, promotion , or to study a course. Planning is key in everything when it comes to tests. Making sure you take the right exam, listening and reading or an all skills test requires doing some research and making an informed decision. If you have trouble choosing a test, you can always check out the difference between the TOEIC and the TOEFL.
After 2 years do not throw your certificate away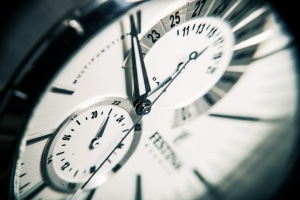 First, some organisations might still accept your certificate even after 2 years, especially if you have accumulated experience in an English- or Chinese-speaking environment after taking the test.
Second, making the effort to take a test can be highly regarded, even if your level has declined in the meantime. It is also good to show you have the ability to have good language skills, even if they have changed a little since the test.
Lastly, if you got a good mark, saying it in a job interview or stating it on your CV will work in your favour and impress employers.
Getting the practice you need!
Achieving the score you need also required some time and dedication from you. Having a good level of English language ability just isn't enough. Developing and practicing effective exam skills is key to success. Global Exam can help you with that. They have an impressive track record assisting test takers in preparing for tests. They have support for a range of language exams. The program they offer has areas for exam skill development, language development, progress tracking, and full practice tests that are taken in timed conditions. This is a great tool to have access to. You should take a look and see if they can help you.